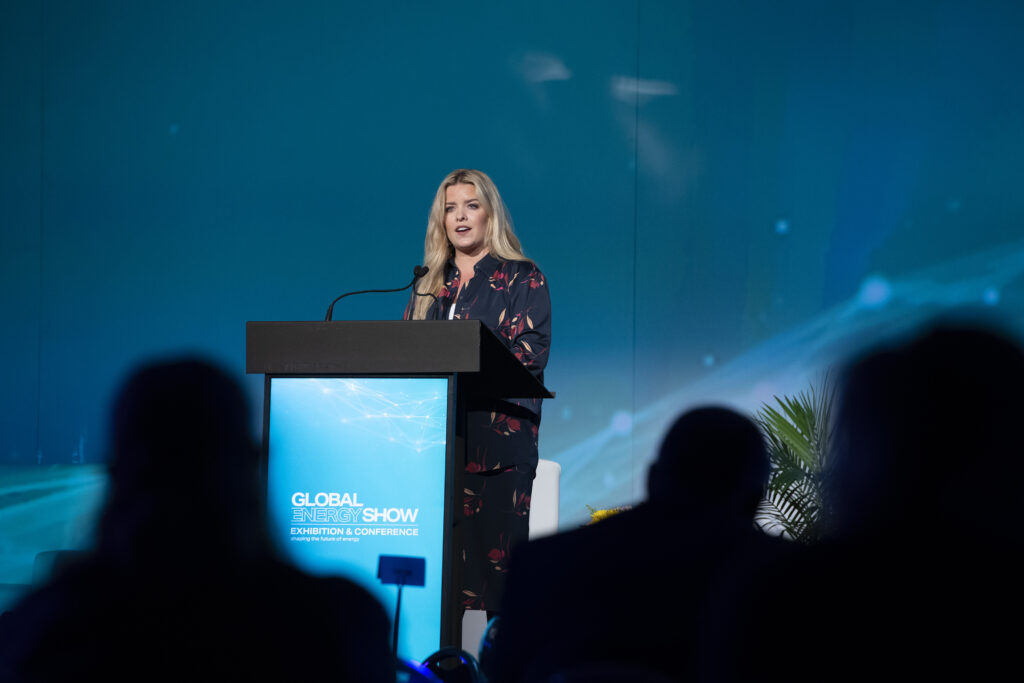 The 2023 Global Energy Show Strategic Conference will bring together global energy leaders to discuss and tackle the opportunities and challenges within the current energy sector. The strategic conference is the only meeting place in North America where the global energy ecosystem convenes to discuss the challenge of balancing our climate targets while supplying clean and responsibly produced affordable energy to those who need it. The Global Energy Show presents a unique opportunity to engage with global leaders as they navigate the changing energy landscape and share their insights and perspectives on the challenges of decarbonization, transformative technology and investment opportunities with energy infrastructure projects.,. The conference is driven by geopolitical changes, energy security concerns and the urgent need to address climate change.
Investors in the energy sector are currently faced with a complex decision-making process. Balancing immediate uncertainties with long-term energy policies, they must consider the economic viability and environmental responsibility of their investments. Aligning investments with net-zero targets and ensuring accessibility and affordability of energy systems are essential. Governments and consumers are increasingly demanding authentic efforts toward sustainability, creating an investment landscape where financial decisions are guided by both economic considerations and environmental sustainability.
One of the critical aspects of the energy transition is the reinvention and transformation of the energy industry. As the world strives towards achieving net-zero emissions, traditional energy companies have an opportunity to rebuild and secure their long-term future by embracing innovative solutions and investing in sustainable strategies. Additionally, emerging disruptors challenge the norms by producing energy and technologies that align with low-carbon goals. This disruptive industry in a cycle of reinvention will pave the way for a more sustainable energy future.
However, this transition requires more than technological advancements; it necessitates a diverse and engaged workforce. The next generation seeks purpose-driven industries, and attracting and retaining talent is crucial for driving innovation and progress. By highlighting the importance of a diverse workforce and empowering the leaders of tomorrow, the Global Energy Show aims to foster a dynamic and agile labour force that will steer the energy industry toward a sustainable future.
In the context of global energy markets, geopolitical shifts and energy security concerns have a significant impact. Diverse energy policies, ongoing conflicts and the long-lasting effects of the COVID-19 pandemic are reshaping energy-related trading relationships. To ensure energy security while meeting decarbonization commitments and climate targets, it is crucial to establish robust project infrastructure policies and foster international collaborations. Addressing the long-term geopolitical impacts on global energy markets will be vital for navigating uncertainties and building a resilient and interconnected energy future.
Technological advancements including artificial intelligence and big data are revolutionizing the energy sector. Embracing these transformative technologies is crucial for decarbonization and operational growth. However, this requires predictable policies, a pipeline of talented individuals and visionary leadership. By leveraging technology and fostering a culture of innovation, the energy industry can unlock breakthroughs in clean energy production, storage, and distribution, and accelerate the transition towards a low-carbon energy future.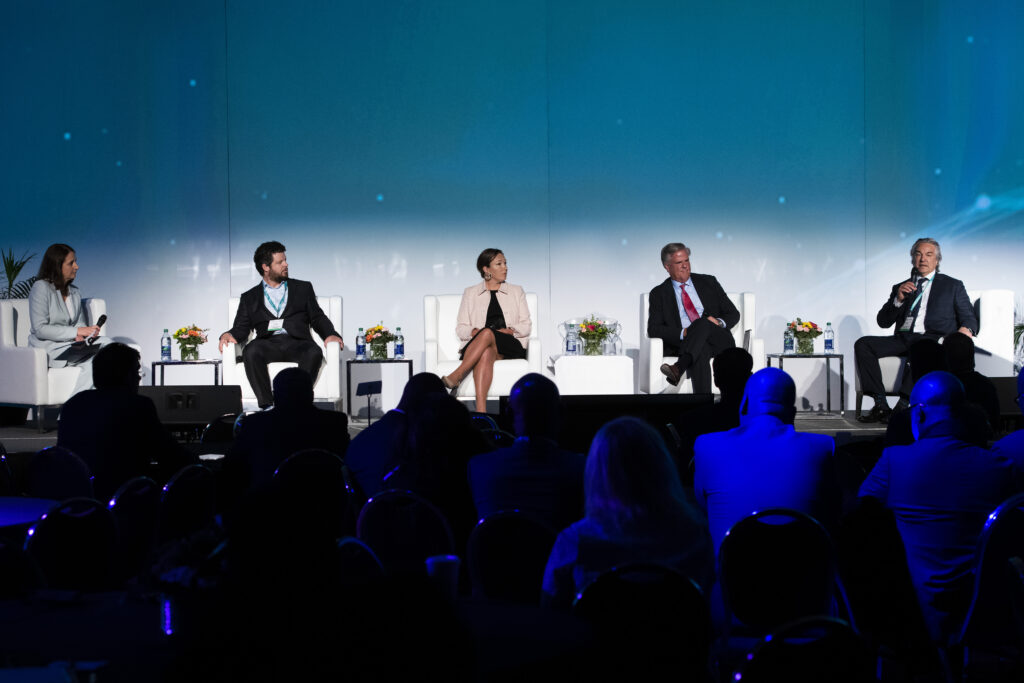 Global CEOs, government representatives, industry experts and influencers will explore the latest trends and dynamics, pathways and solutions for the energy transition, global outlooks and growth drivers in 2023 and beyond. With multiple strategic sessions led by industry leaders, they will share knowledge to build a stronger network and basis of information for all stakeholders. The Global Energy Show Strategic Conference will highlight important topics such as:
Indigenous Ownership of Energy Projects: Breaking Down Economic Development Barriers

Moderator: Chief Roy Whitney, Tsuut'ina Nation Stephen Buffalo, CEO, Indian Resource Council, Colin Gruending, Executive Vice President and President of Liquids Pipelines, Enbridge, Dale Swampy, CEO, National Coalition of Chiefs

The Energy Transition: The Road Ahead

Moderator: Gurpreet Lail, President and CEO, Enserva Uwa Airhiavbere, Chief Commercial Officer, WW Energy, Microsoft, Alex Pourbaix, Executive Chair, Cenovus Energy, Alice Hildick, Head of Operations, Studio X Dan Balaban, CEO and Executive Chair, Greengate Ken Hilgert, SVP – Operations, Vallard

The Energy Transition Centre in Action

Moderator: Kevin Krausert, CEO and Co-Founder, Avatar Innovations, Mike Munoz, VP External Relations, Suncor Deborah Yedlin, President and CEO, Calgary Chamber of Commerce, Michele Evans – Assistant Deputy Minister, Alberta Region, Prairies Economic Development, James Inglis, CEO and Founder, MissionNet Jamie McInnis, Director of Applied Innovation and Research Services, SAIT

Oil Production in Ukraine: Сovering the Market Gap

Denys Kudin, Executive Vice President for Corporate Strategy and Development, PJSC Ukrnafta

Ministerial Keynote: How Global Energy Powerhouses are Building Sustainability in their Energy Sector

H.E. Dr. Matthew Opoku Prempeh, Minister of Energy, Government of Ghana Musadik Masood Malik, Minister of State, Petroleum Division, Government of Pakistan H.E. Dr. Jassim Abdul Aziz al-Falahi, Minister of the Environment, Government of Iraq Ambassador Gabriel Aduda, The Permanent Secretary, Ministry of Petroleum Resources, Government of Nigeria Josef Sikila, Minister of Industry and Trade, Government of Czech Republic

Ukraine – Future Energy Leader

Oleksiy Chernyshov, CEO, Naftogaz, Yuliya Kovaliv, Ukraine's Ambassador to Canada Denys Kudin, Executive Vice President, Corporate Strategy and Development, PJSC Ukrnafta Natalia Grebenyuk, Executive Director, DTEK Oil & Gas

Balancing the International Scales: Are Unsettling Geopolitical Situations Threatening the Energy Transition?

Moderator: Kelly Ogle, CEO, Canadian Global Affairs Institute Sara Vakhshouri, Founder and President, SVB Energy International, Aminah Robinson Fayek Vice-President (Research and Innovation), University of Alberta

Canada-Southeast Asia Bilateral Energy Market Opportunities

Moderator: James Waddock, President, SingleTrack Solutions, Shannon Young, Vice President Sustainability & External Affairs, Petronas, Rick Christiaanse, CEO, Invest Alberta, Matthew Klukas, COO, Criterium Energy, Vivek Warrier, Partner, Osler

Harnessing Big Data to Drive Energy Innovation

Moderator: Hussein Shel, Chief Technologist for Energy and Utilities, AWS, Keith Holdaway, Advisory Industry Consultant. SAS Institute Oilfield Analytics, Wes Sylvester, Global Industries VP, Cisco, Daniel Lim, Senior Director, Salesforce

Increasing Energy Literacy: Building Connections with the Consumer

Gregory Jack, Vice President, Strategic Communication and Research, Loyalist Public Affairs, Kwaku Asante-Darko, Regional Programme Specialist, West and Central Africa, Joint UNDPDPPA Programme on Building National Capacities for Conflict Prevention, Karen Restoule, CEO, BOLD Realities

How Big is the Global Hydrogen Economy?

Moderator: Brent Lakeman, Director, Hydrogen Initiative, Edmonton Global, Rich Voorberg, President, North America, Siemens Katie Ellet, President, Hydrogen Energy and Mobility, NAM, Air Liquide Jason Sharpe, President Natural Gas, ATCO

Nuclear, The Myth, The Legend

Moderator: Jacquie Hoornweg, Executive Director of Ontario Tech's Brilliant Energy Institute, Harlan Bowers, President and COO, X-Energy, Simon Irish, CEO, Terrestrial Energy, John Gorman, President and CEO, Canadian Nuclear Association Waqar Zaidi, SVP Commercial and Structured Financing, USNC

Carbon Capture and Storage – Delivering on the Promise of a Net Zero Energy Industry

Moderator: Spencer Schecht, Senior Client Engagement Lead, The Global CCS Institute, James Millar, President and CEO, International CCS Knowledge Centre Robert Mugo, Director, Greenhouse Gas Environmental Priority Area, Pathways Alliance, Will Shimer, Business Development Manager / Projects, Oil and Gas Climate Initiative, Ian Kuwahara, Director, Energy and Industrial Innovation, Verra Arvind Rajendran, Professor of Chemical Engineering in the Department of Chemical and Materials Engineering, University of Alberta
The Global Energy Show 2023 Strategic Conference will provide an important platform for global energy leaders to come together and address the challenges and opportunities of the energy transition. Conference delegates will have the opportunity to engage with these leaders
who will be focusing on the pillars of disruptive industry reinvention, cultivating a diverse workforce, understanding global geopolitical impacts, navigating the investment landscape and leveraging transformative technologies to work together to build a sustainable and prosperous energy future. Through collaboration and innovative solutions, the energy industry can accelerate the transition to cleaner energy sources, reduce greenhouse gas emissions and ensure a resilient and inclusive energy sector for future generations. The conference serves as a catalyst for change and inspires action in an industry at the forefront of global transformation.
Share This:
---
More News Articles