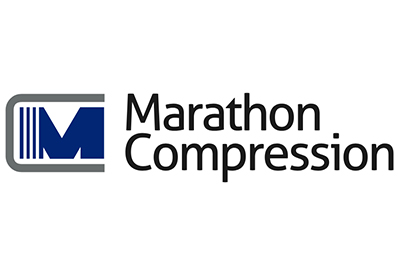 Marathon Compression is pleased to announce that field trials are underway, and production is ready to begin, of their
KL8 Air-Power Unit for use by oil and gas producers worldwide.
In addressing producers' needs for both instrument air and power at off-grid oil and gas facilities to eliminate methane venting, Marathon Compression researched a number of possible solutions.  In doing so, they endeavoured to take their knowledge and expertise packaging much larger natural gas compressors and distill it down into a reliable 5kW engine driven air compressor package.  The result:
The KL8 Air-Power Unit
An industry-first in air compression and power generation, the KL8 is powered by a reliable conventional 5 kW reciprocating internal combustion engine.  The engine, taken from the micro combined heat and power (mCHP) industry and unique in the marketplace, has a proven +40,000 hr service life with 4,000 hr service intervals.  It is coupled with a heavy-duty industrial 2-stage reciprocating air compressor and a robust and maintenance-free brushless 24-volt DC generator.  Tying it all together is a state-of-the-art web-based platform RTU that is cellular and wi-fi enabled, ready to connect with a user's SCADA infrastructure or independently via satellite internet providers (such as Starlink) for remote monitoring and control anywhere in the world.
Learn more at KL8 Air-Power Unit | marathoncompression.com
Or contact us at [email protected]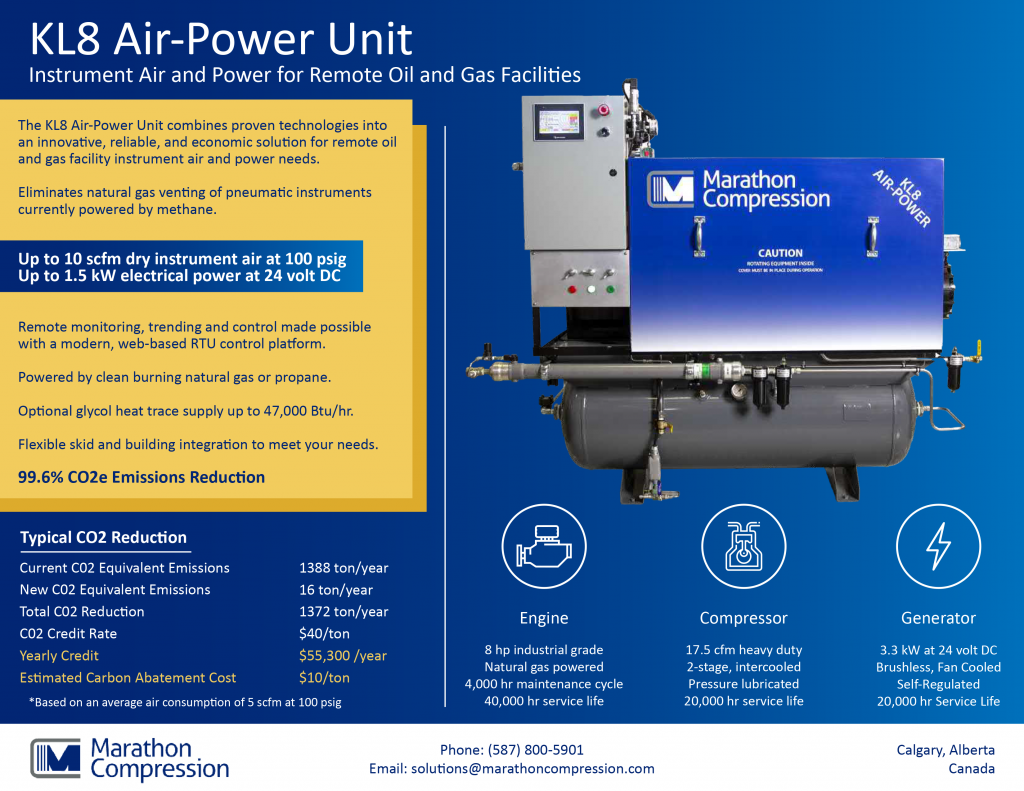 Share This:
---
More News Articles