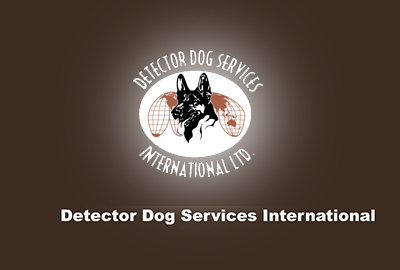 The system that we use is rather straight forward, we use dogs to find leaks in your pipelines and have been successfully doing so for over twenty- five years. Pipeline companies and pipeline service providers have used us successfully over the years and a few have not been successful due to any number of reasons from the hole re-plugging, our pre-search protocols not followed to just the simple fact that there are sometimes no leaks at all. It happens.
But for 99% of the time when I get called out for a leak, there is a leak and CZISKO does his job admirably. But for my success, our pre-search protocols must be followed and when that happens, I usually have success for all of you. I also use an environmental company that supplies the mercaptan and other odorants due their expert ability in keeping the site as clean as possible for CZISKO so that there are no false readings but also because of the more that five years of working together, we have created many ways of making sure the odour gets out through the crack or hole. The rest is up to CZISKO.
Companies are now, more than ever before asking about LONG- TERM MAINTENANCE SERVICE, on their older lines, be it water lines, product lines or crude lines and I have been pushing this for years.
With the way our world is going today, regarding the pandemic and how it basically shut the world down, the vaccines have been helping all of us get through these times to a point where hell is about to break loose and people are about to go about business as usual in a very big way. The industry will be doing the same and keeping up with the demand will be huge I do believe. It seems that now is the time to have these lines in working order more than ever so that we are all on top of things to come.
One of the aspects I am being inquired about now is MAINTENANCE SEARCHES FOR LEAKS with the dogs and on the older lines especially. It can be done quite easily and be set up without major costs. And it can be accomplished over a long period of time.
There are many ways this can be accomplished and I will go into how we do this.
First, you can wait until your monitoring equipment tells you that you have a loss of pressure on your active line and then go look for any signs of a leak. What this usually means is that you probably will not find where it is leaking and wait until it does come to the surface or you will do the normal thing, dig, cut, cap and pressurize to tell you on which part of the line it is leaking and then you will start the process all over again to find the exact location. Costs are usually in the hundreds of thousands of dollars as well as environmental costs of putting the land back to where it was especially if it is on a farmer's field. Or you can call on CZISKO to find the exact location by going through all of our pre-search protocols and save both time and a lot of money.
Second, you can pig your lines to map the interior for corrosion and then every week or month you can have the dog walk over the active line to find any traces of product coming to the surface. With the crude lines I would recommend that this be done every so many weeks as it may take that long for the gaseous product to come to the surface. If the line is a natural gas line, then there is no problem as the dog will more than likely find the leak location pretty quickly due to the nature of the product. CZISKO did find an old leak on a natural gas line under a small swampy area and it was later learned that the line had a small crack in it.
The lines can be injected with odorant at measured time intervals, (once every 4 months for example) and have the dog walk over the line. All areas of interest can be noted on GPS and the company member can then phone the office to confer with others to verify if the noted location is an area of corrosion and if so, be fixed immediately.
If you do have an old crude line that needs to be checked from time to time, then it is best to use water to complete the test as water keeps the holes clear as opposed to air which can re-plug the leak.
These are just some ideas for you all to see that this system really works well. Give me a call anytime at 403 616 1356 and I will re-lay the information to CZISKO and he will then find the leak. Save yourself some time and money and give us a call and we will help you.
Ron Mistafa
Detector Dog Services International Ltd
Calgary, Alberta, T2Y 4T9
403 616 1356
Share This:
---
More News Articles