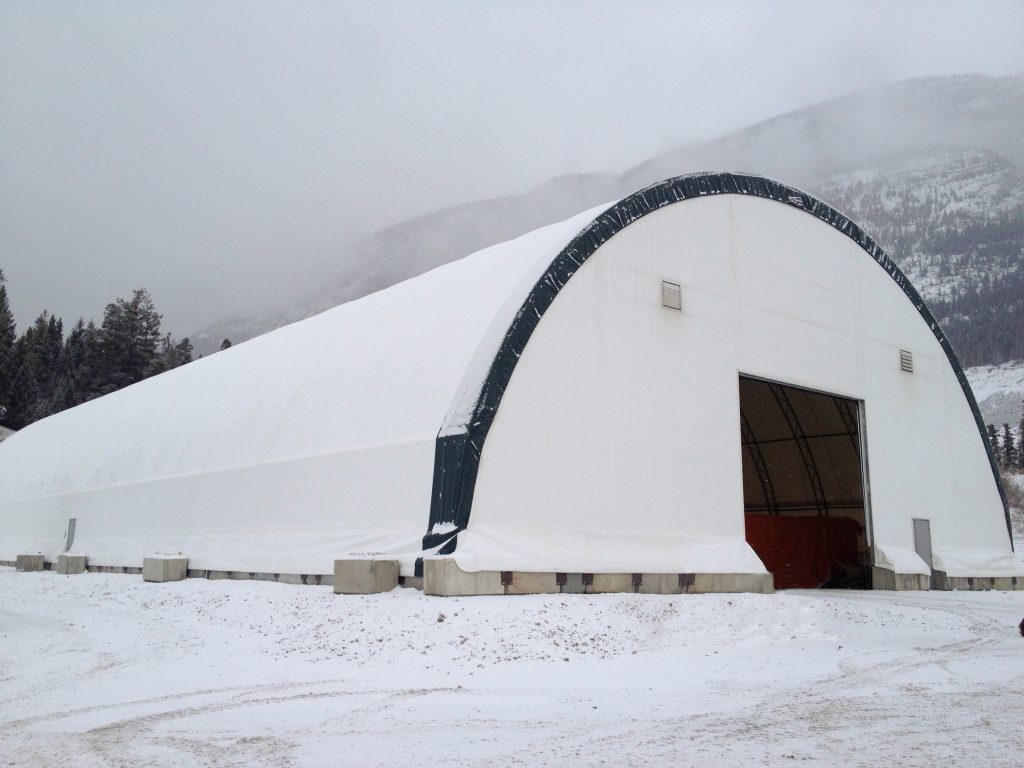 Cobra Structures has a long history of supplying and installing engineered portable shelters for both temporary and permanent jobsites. Their engineered fabric buildings are quick to install, even in remote areas. They take pride in thriving in these challenging environments, including northern community projects and mining camp setups.
It's why Cobra Structures has become the premier fabric building provider for the mining, warehousing, and energy and exploration sectors — and everything in between. Their commercial buildings go as wide as 300' and to any length required!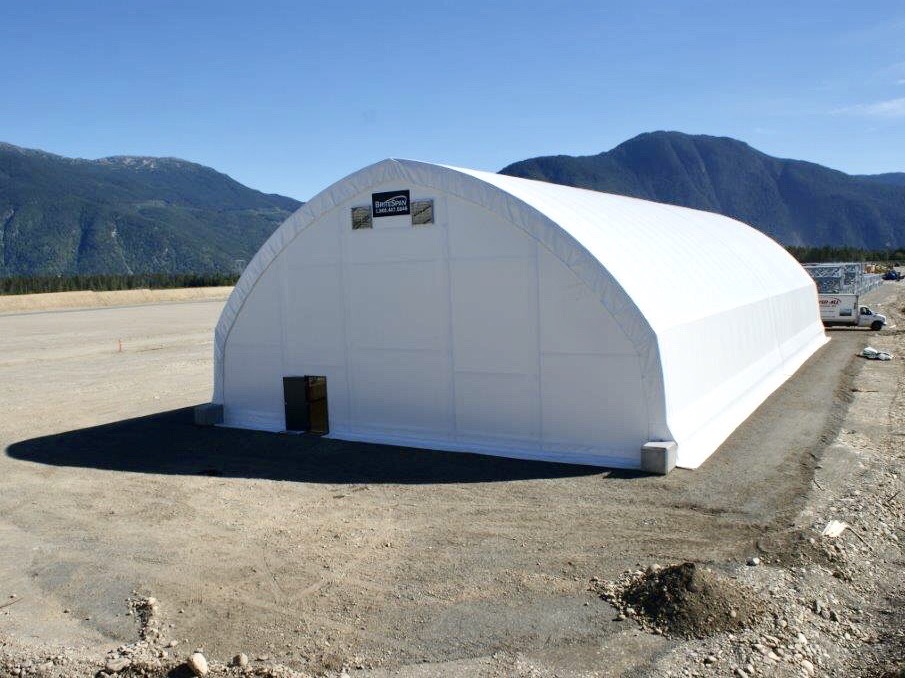 Their understanding of all working environments in North America allows Cobra Structures to organize a self-sufficient project; arranging their own transportation, hiring local employees and managing all aspects of the worksite. As always, they have a mechanical division Cobra Mechanical to travel to any job site and install any controlled features like heating or lighting.
Fabric Building Benefits for Energy and Exploration
Cobra Structures makes sure their fabric buildings have extra high unobstructed clearances to accommodate large and heavy equipment which allows companies to maximize cubic storage.
The bright natural light in their fabric structures creates safe, shadow-free working environments, and reduces operating costs. Their fabric buildings are also easily expanded, de-constructed, or relocated but are engineered and designed for the entire life of the worksite.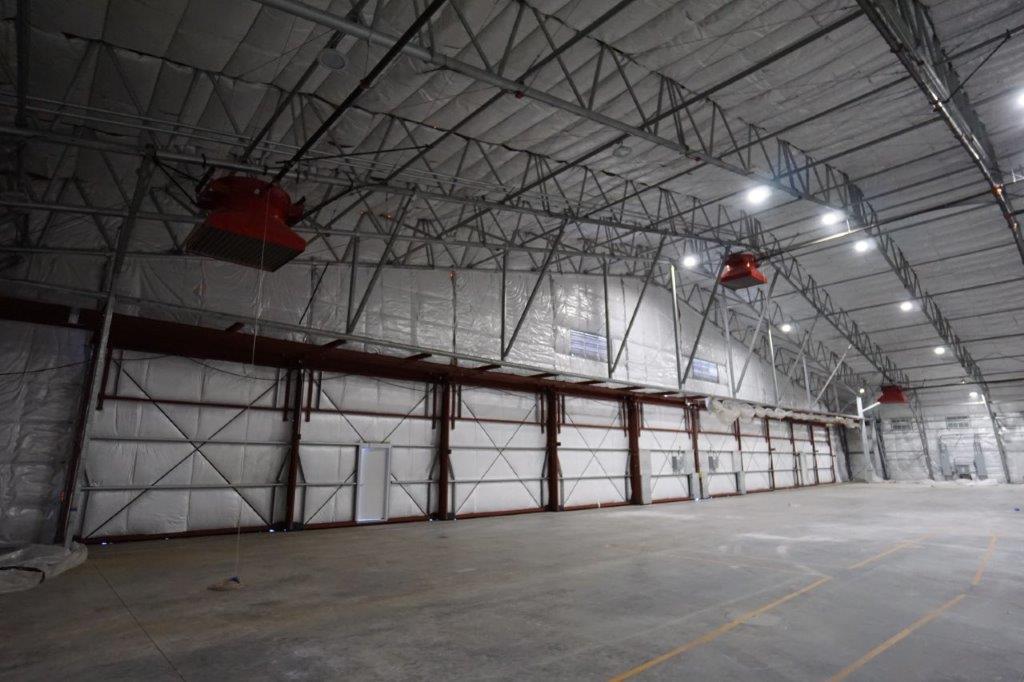 Cobra Structures can erect their fabric structures on a variety of portable and temporary foundation styles, giving companies the flexibility to operate, relocate, or deconstruct a building when finished at the job site. If the building requires a heated space, Cobra Structures also offers several insulation packages with high R-values.
Check out a video below showing all the uses Cobra Structures' fabric buildings have for energy and exploration uses including portable storage buildings, temporary warehouses and workshops, containment storage buildings, biomass facilities, and maintenance facilities.
Request a Free Fabric Building Quote
In need of a fabric building? Look no further than Cobra Structures. Contact them today for a free quote on their industry-leading fabric building solutions: https://www.cobrastructures.ca/request-a-quote/
Share This:
---
More News Articles