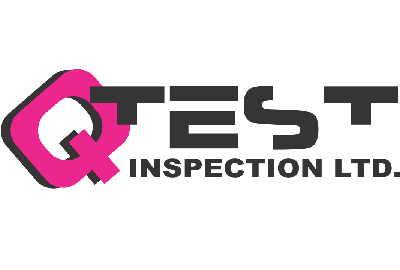 One of the programs we are most proud of at Q test is our Chief Inspection Service.  Previously, clients had to call out separate entities for all of their different service needs, entailing multiple trips from multiple people to the same location. This resulted in extra cost and time at the expense of the client.  Q Test Inspection has streamlined this process to provide a full service outfit that is done in only one trip, covering all aspects of an owner's integrity management system.  Our Chief Inspection Service is a complete package that encompasses asset integrity, regulatory compliance and full service NDE.  Instead of clients having to line up several different companies, we can do it all at once.
Beginning with asset integrity, we are particularly concerned in Alberta with boilers, pipelines, storage tanks and any other form of pressure vessels.  Using Ultrasonic technology, our experts can assess base metal thickness, perform calculations on pressure and temperature and even provide an estimation as to the service life of your equipment and how long it will be safe to operate.
There is a special regulatory compliance surrounding pressure equipment in Alberta, our jurisdictional authority for pressure equipment registration is ABSA.  Not understanding the stringent requirements by this governing body can result in expensive delays in project execution.  Q Test, however, is certified with an ABSA QMS Certificate of Authorization Permit, meaning we are authorized to perform integrity assessments of pressure equipment and work on behalf of ABSA to look after your service equipment needs.  Some of our Q Test experts are ex-ABSA personnel that can easily assist clients through these complicated processes.  They also have the experience, contacts and knowledge to assist you in any ABSA program and manual development.
All of our non-destructive examination (NDE) technicians design and run efficient and cost effective programs.  They are even able to measure equipment thickness through insulation.  Not having to remove insulation to see the integrity of a pipe will leave you more money in your pocket.  There are special requirements for pressure piping from other jurisdictions that must be met before legal use in Alberta, and Q Test experts can help you satisfy these requirements, avoiding unnecessary project damage, delays and going over budget.
From non-destructive testing to asset integrity, regulatory compliance and everything in between, we have got you covered.
Inspected Once, Inspected Right!
Share This:
---
More News Articles