By Grant Smith, Javier Blas and Salma El Wardany
(Bloomberg) 

Saudi Arabia's push to convene an emergency OPEC+ meeting next month, bringing forward a gathering scheduled for March, ran into 

resistance

 from its key oil-market ally, Russia.The kingdom, the biggest member of the Organization of Petroleum Exporting Countries, has consulted with fellow producers on expediting the meeting — currently lined up for March 5 to 6 — amid growing alarm that Asia's coronavirus outbreak will weaken oil demand, several delegates said.

As of Thursday evening, the process was temporarily on hold after encountering a variety of scheduling obstacles, delegates said. Whether talks resume will depend on movements in oil prices, one of the delegates said.

West Texas Intermediate crude, the U.S. benchmark, was down 2.8% at $51.86 a barrel as of 12:59 p.m. local time.

If the cartel and its allies were to agree on an early meeting, historical precedent suggests it could result in action to further curtail supply, deepening the cut that the group agreed in December. Every time OPEC has called an emergency session over the last decade or so, it has immediately reduced production in an effort to lift prices. It did so in Doha in 2006 and in Vienna in 2008.

The overture has so far been rebuffed by Russia, the biggest and most important producer in the broader coalition known as OPEC+, the delegates said. The 23-nation alliance has been cutting supply for much of the past three years to defend oil prices, which have plunged about 15% in New York this month.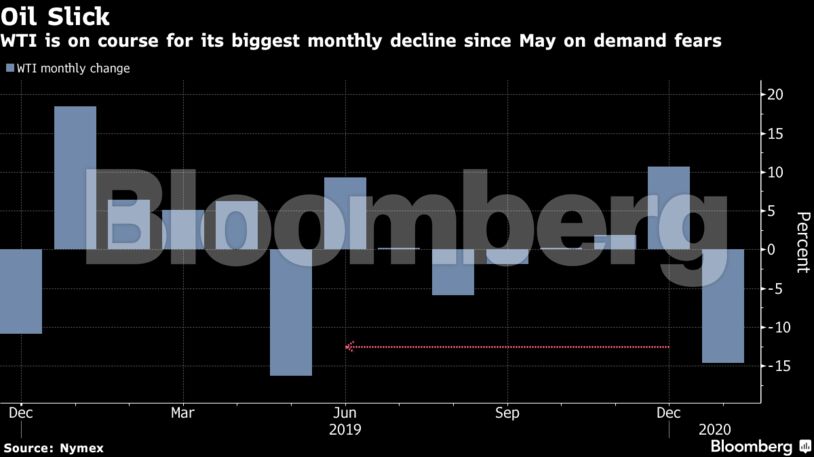 Moscow has often been reluctant to restrain production unless absolutely necessary, because it requires lower prices than the Saudis and most other OPEC countries to cover government spending.
Still, discussions about the early meeting continue, the delegates said. Algerian Energy Minister Mohamed Arkab — who currently holds the ceremonial post of OPEC president — said the cartel will make a decision within days, according to a report from the Algerie Presse Service.
Share This:
---
More News Articles