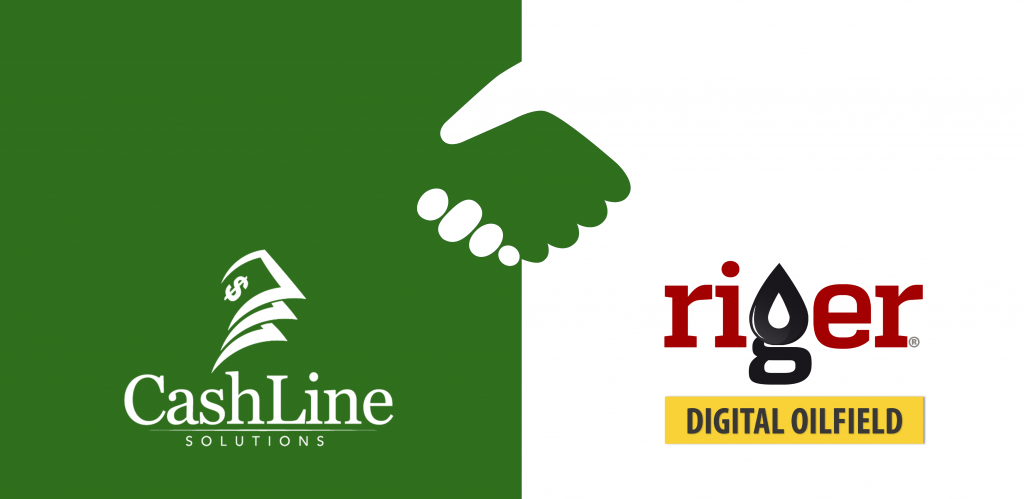 The RigER Corporation and CashLine Solutions announced today that the companies have entered into a strategic partnership that will provide additional value to clients of both companies, enabling new ways to optimize the financial performance of their organization.
The agreement effectively brings together RigER's Operations Management solutions and CashLine's Order to Cash Management services, with a focus in the oil and gas industry.
At present, companies in the Oil and Gas sector employ traditional, in-person, paper-heavy methods when it comes to administrative procedures and managing cash flow. These include hiring more employees, investing in more equipment and subscribing to many different services, resulting in higher costs, more delays in communication and processing invoices and payments, increased potential for human error and limiting accessibility due to location or weather.
RigER customers will have access to the leading cash management services offered by team Cashline, while customers of Cashline will have access to RigER – a Digital Oilfield Service platform, which helps service companies to manage their operations more efficiently.
RigER and CashLine Solutions softwares are secure, remote and can be accessed through any device with an internet connection. Additionally, both RigER and CashLine platforms can be customized to suit your organizations need and integrate multiple processes and functions into one easy-to-access place, obviating the need for paperwork, outsourcing operations and long lead times, effectively giving you and your clients a competitive edge in the market.
"Affordable modern software solutions are quickly becoming the game-changer in Oil and Gas and we're at the forefront of efficiency and quality." said Michael Maltsev, President of RigER. "RigER is proud to be involved in an innovative partnership that enables us to take oilfield rental operations to the next level."
Ross Guthrie, Vice President of Business Development at CashLine "We are excited to evolve with RigER and revolutionize traditional operations, while improving cash flow, efficiency and accessibility for our clients in the industry."
About RigER
RigER is an oilfield services software that enables field workers, supervisors, and office staff to seamlessly and simultaneously optimize operational and administrative processes in one easy-to-access place.
To learn more, visit https://riger.us/
About CashLine
Based in Houston, Texas, CashLine Solutions, LLC is a team of oil and gas industry professionals with over 80 years of combined experience in order-to-cash management. CashLine Solutions streamlines the order-to-cash process by reducing costs, eliminating the need for additional staff and training, and improving customer relations.
To learn more, visit https://cashlinesolutions.com/
Share This:
---
More News Articles