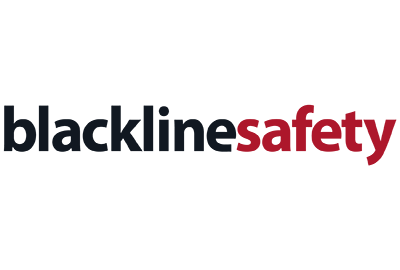 Lone and remote worker safety
Working alone is inherently dangerous with various risks and hazards potentially present. Cell and radio coverage is often spotty at remote locations such as exploration areas, well sites and compressor stations, making communication with your people and dispatching help difficult. Extra care must be taken to ensure the safety of remote oil and gas workers.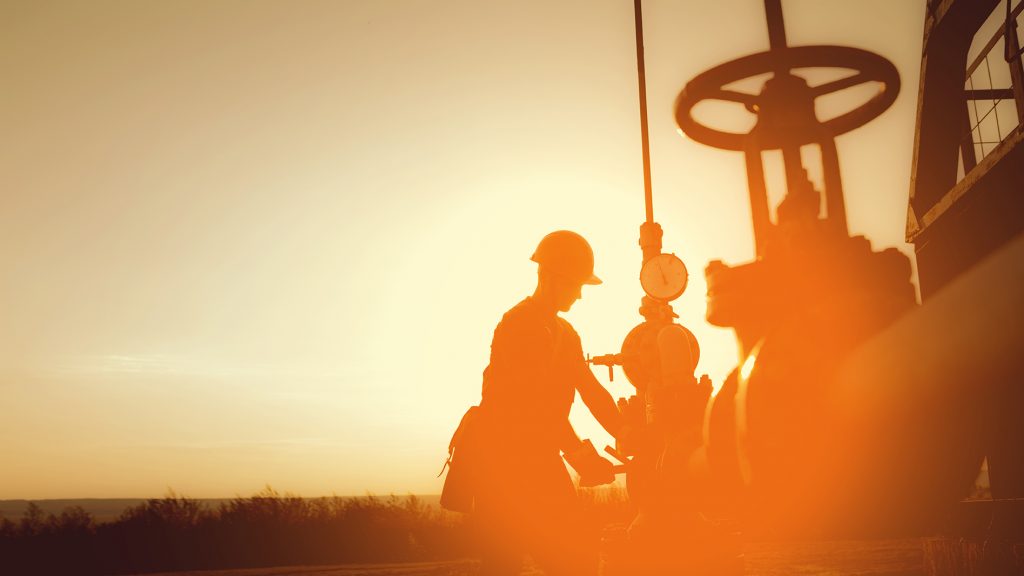 Lack of visibility into a situation can be fatal
Well operators, for example, drive for long periods of time alone, so how do you ensure their safety? Refinery workers can also face similar risks. If they fall undetected, how will anyone know something happened?
One indication a lone worker is in danger is a missed check-in, but sometimes that's already too late for an emergency response. Missed check-ins also don't indicate the incident or where the person is located. Rescuers face added risks going into a situation without accurate information – an all-to-common scenario when a lone worker is unaccounted for. 
Risks to lone workers are mitigated through personal safety monitors provided to each worker, accompanied by live safety monitoring via cellular or satellite connectivity. This permits quick detection and identification of workers in trouble, and deployment of appropriate measures to ensure their safety, regardless of their location.
These five capabilities keep lone, often remote, oil and gas workers and rescue personnel safe.
1. Live monitoring with GPS location tracking
Quickly locating a worker in an emergency can be the difference between life and death. Live safety monitoring and GPS location tracking enables rescue teams to pinpoint the location of remote workers, saving lives with a faster response–with no search teams required.
Personal monitoring devices like the G7 Series from Blackline ensure that a remote worker's location – and the hazards present – are always known, making it possible to quickly locate and help a worker in distress.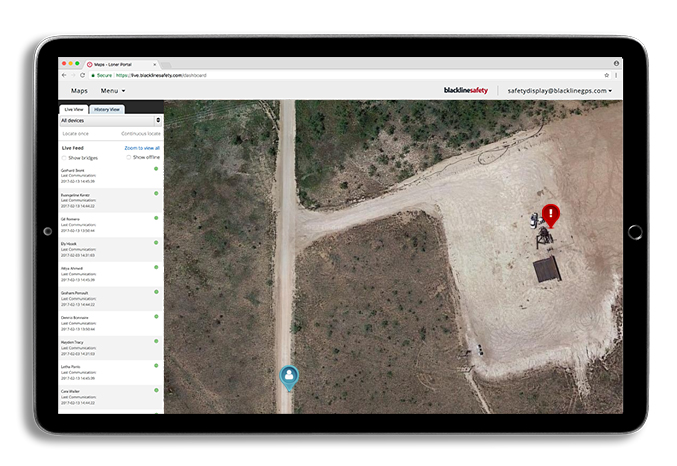 When a lone worker suffered a cardiac arrest and fell, the G7c he was wearing went into alert and notified Blackline's Safety Operation Center (SOC), he additionally pulled the SOS latch to call for help.  Emergency measures were quickly initiated, and the worker's supervisor located him in the field and used an AED and CPR to help the worker while the SOC dispatched EMTs. Afterwards , he was taken to hospital for a full and safe recovery.
Read the full story
2. Satellite connectivity
Personal gas detection devices with satellite connectivity enable real-time monitoring of a remote worker's safety and is crucial for workers that frequent locations with poor cell or radio coverage.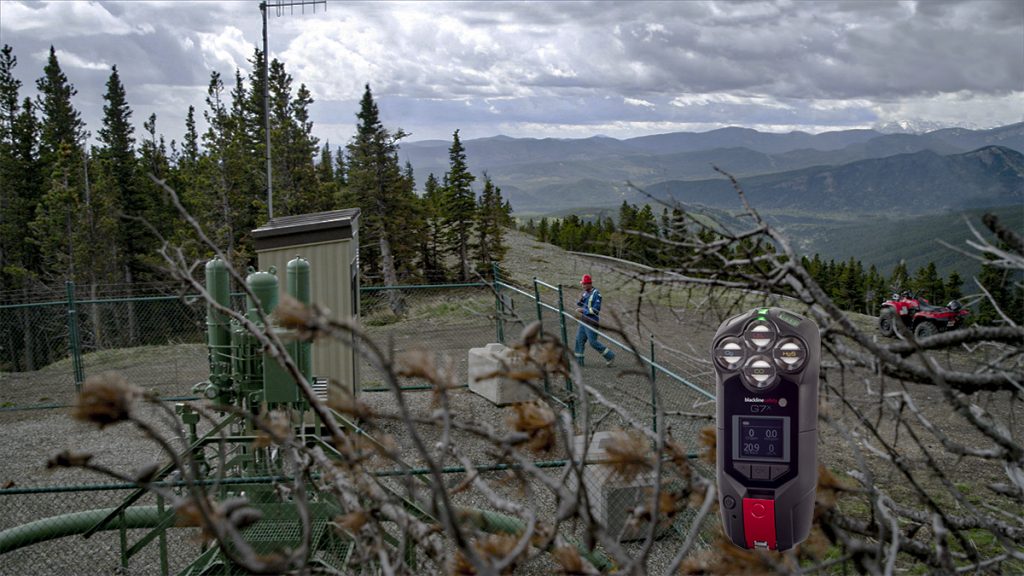 3. Rapid communication capabilities
A connected safety solution for lone workers should include quick and accessible communications via push-to-talk (PTT) and text message to enable a faster response when a worker is identified as at-risk and determine what assistance is needed.
PTT is an optional service for Blackline's G7 devices that allows teams to stay connected with each other whether it's between two colleagues, through a group channel or to all connected workers.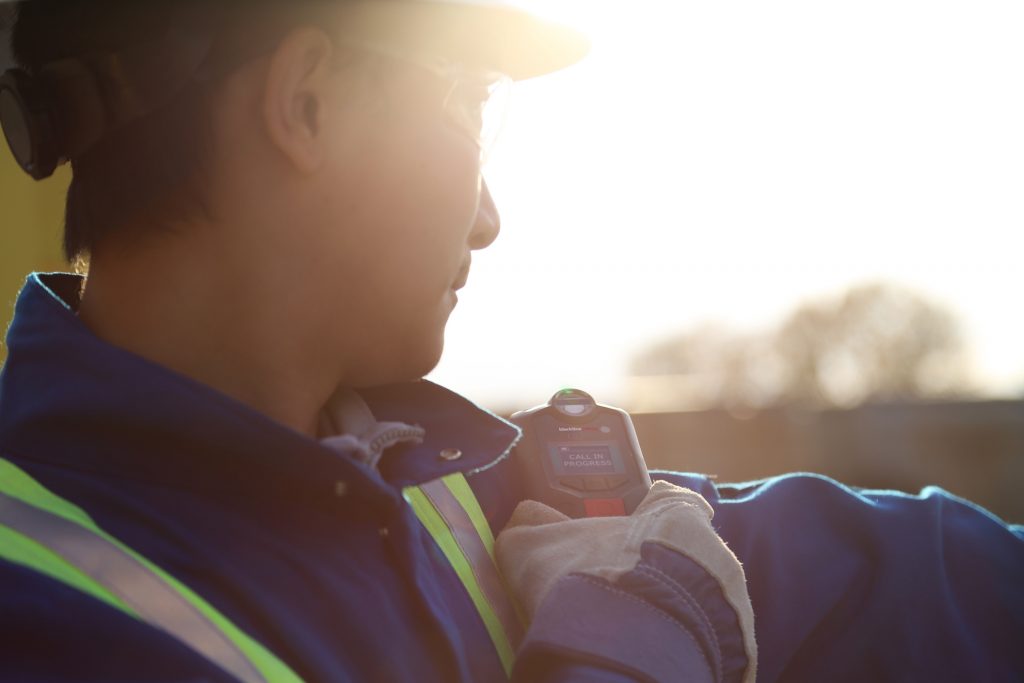 4. Gas detection
What if a worker is incapacitated from hazardous gas exposure and unable to communicate the problem? Real-time gas alerts let safety monitoring personnel know if a worker has been exposed to a combustible or hazardous gas, what kind and at what concentration.
Furthermore, if a remote worker appears to be in danger, the ability to remotely view their gas readings is invaluable, providing rescuers with full visibility into the situation and helping them plan the emergency response accordingly.
Supporting software such as Blackline Live gives you real-time confirmation of a worker's safety but the included reporting suite of Blackline Analytics empowers leaders to make proactive and informed decisions to ensure safety.
5. Fall detection
Falls sometimes occur at worksites. Personal safety monitoring devices should feature fall detection, and no motion alarms that send alert notifications monitoring personnel.
All G7 devices detect a person-down event whether an employee is motionless or if a worker trips, slips or falls, triggering an alarm. These alarms automatically alert live monitoring personnel that the worker is down, and the data from their monitoring devices gives them the information they need to rapidly diagnose the situation and dispatch emergency services, if required.
Conclusion
Protecting the health and safety of lone oil and gas workers is critical. With the right safety solutions, you'll have peace of mind that your people's safety is being continuously monitored and they're connected to lifesaving assistance. Read additional resources and articles.
Share This:
---
More News Articles