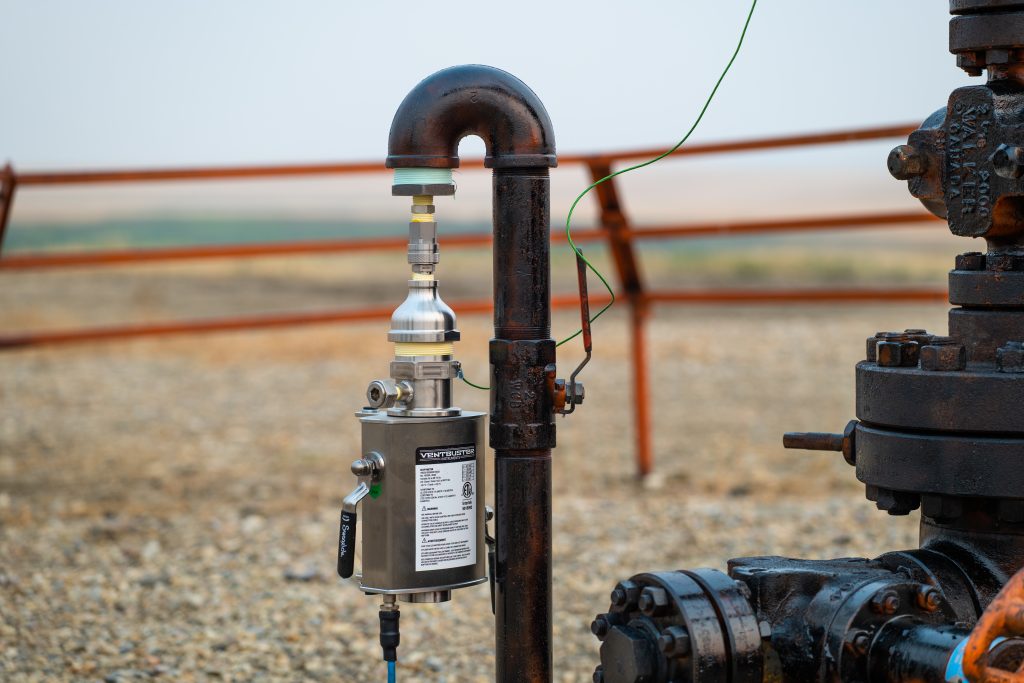 Early this year, we published a report highlighting the accuracy of The Ventbuster® in ultra-low flow detection. Specifically, that its precision measurements have brought to light new understandings around thermogenic gas effects on flowing and shut in-pressures. The report is available for download here.
The Ventbuster® has been commercially available for a year. During this time, we have analyzed hundreds of tests to understand how to capture the 'one-bubble in ten minutes' measurement accurately during this time. Under laboratory conditions, with gas flowing through the Ventbuster®, we concluded that the volumetric equivalent of 'one-bubble in ten minutes' was 0.0029 m3/day*.
Following this finding, we conducted comparative field trials with Ventbuster® and a vessel with 25.4 mm of water and hose on SCV assemblies. Intriguingly, we discovered that differing rates of ultra-low flow in the field would not always manifest bubbles in a cup. Our findings show us that gas bubbles cannot be observed without a shut-in pressure build-up recorded after the low or ultra-low flow rate event. Conversely, with a positive shut-in pressure build-up recorded after the flow event, gas bubbles were always observed.
Ultimately, we can conclude that the lack of a "post-flow" positive shut-in pressure build-up test proves that no thermogenic gases are continuing to flow because there is no energy to drive the source gas vertically up the wellbore. These ultra-low gas flows are a manifestation of environmental or ambient influences.
Download the full report here:

Share This:
---
More News Articles