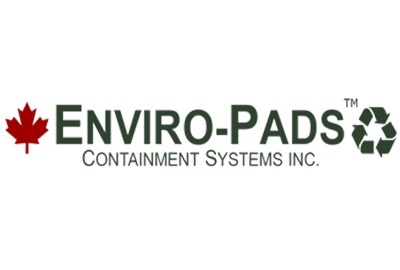 Portable Wash Pads are a proactive solution for steam cleaning, high pressure washing, and servicing of equipment.  Enviro-Pads provides containment of used wash water and contaminated waste allowing for easy clean out and disposal in an environmentally approved manner. Wash Pads are portable and reusable, eliminating ground and surface water contamination.  With various platform dimensions and surface weight ratings available, Enviro-Pads can accommodate multiple sizes of equipment and components easily and safely.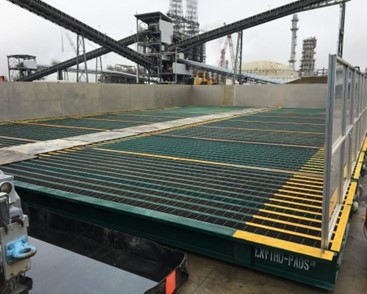 Standard Features
Steel, aluminum, stainless steel
Engineered Certified
Pads interlock – for custom sizing
Connection hoses – maximum fluid volume storage
Forklift tubes and lifting eyes for installation and removal
Non slip working surface
Surface load rating up to 150 ton
Removable grating for easy access below surface for clean out
Options
Custom sizing and weight certification
Walls – prevent over spray
Ramps – drive on/off
Heat coils within pads preventing wash water from freezing
Glycol heater
Hot or cold water pressure washers
Additional Containment Products:
Hazardous Storage Buildings
Portable Wash/Blast Pads
Refueling Station
Portable Pressure Washers
Undercarriage Wash Ramps
Rig Containment
Wellhead Containment
Aircraft Containment
Constantly striving to innovate and improve, Enviro-Pads has been an industry leader in environmental protection for over 20 years.  Helping in containing countless spills, leaks, cross contamination, and many other environmentally hazardous substances brought on by washing components and equipment.
For more information and additional containment products visit enviro-pads.com or contact us at [email protected]
Share This:
---
More News Articles