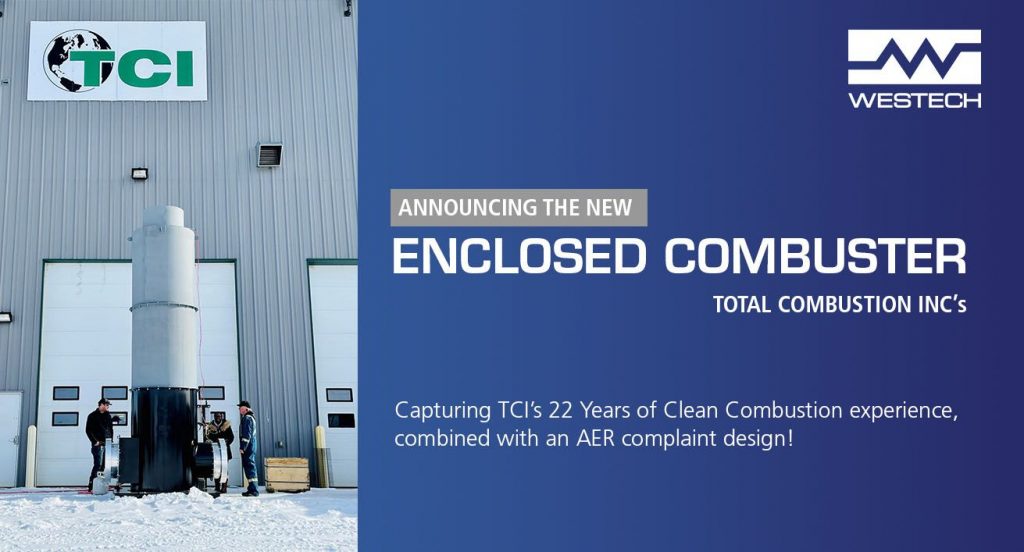 This innovative product is the result of TCI's 22 Years of Clean Combustion experience, combined with an AER-compliant design.  All of TCI's waste gas incineration products are highly reliable, simple to set up, operate and maintain. Capable of efficiently combusting high and low pressure flows in one stack on a reduced ground footprint for a crowded site.
The Enclosed Combuster is an ideal solution for customers looking for emissions reduction technologies with reduced spacing.
This technology provides 99.8% Combustion Efficiency, reduces spacing to 10 meters from the traditional 50 meters, no flame, no odor, and no black smoke. This is a preferred method when operating in sensitive areas such as near residents. TCI products are also robust, simple to use and require very little maintenance.
STANDARD FEATURES
No visible flame
Reduced spacing to 10 meters.
Flame Arrestors
Spark ignition or continuous pilot
Low pressure burner
Combustion efficiency greater than 99.8%.
Skin temperature monitoring
Exhaust temperature monitoring.
Dual inlet
Solar power for ignition
Reduced emissions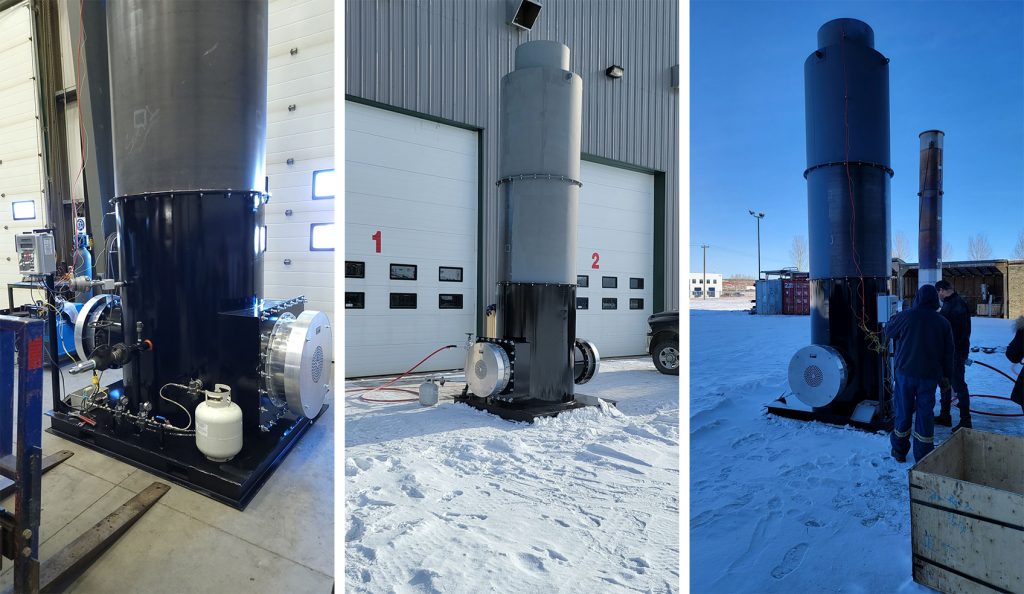 MTIP & BROA Government Funding
The Alberta government funding of clean technology like TCI incinerators in an effort to reduce methane emissions.  Find out more about the Baseline and Reduction Opportunity (BRO) Assessment Program and the Methane Technology Implementation Program (MTIP) here at https://www.carbonconnectinternational.com/.
Learn More
To learn more about Westech Industrial's TCI Enclosed Combuster please click here https://bit.ly/37K9NUI. You can also go to our website https://westech-ind.com to find a range of Westech Industrial products that will help you measure and reduce emissions or call and speak to one of the Westech Industrial technical representatives at 1-800-912-9262.
Share This:
---
More News Articles