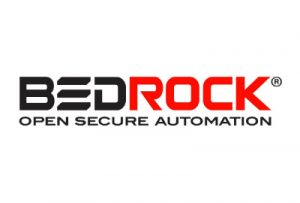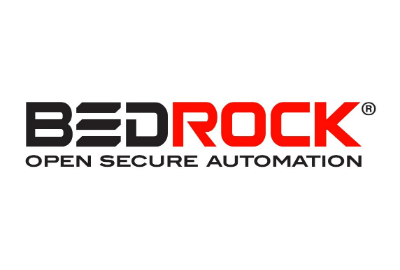 By Sam Galpin, Bedrock Automation
Real-time wellhead product data-gathering and analysis can improve wellhead operations significantly but has traditionally been too cost-prohibitive and risky for cash-strapped oil fields. Today, however, the advent of open communications capability protected by advanced cyber security, makes this a viable option for producers of all sizes.
The control architecture shown below encompasses field devices, edge controllers and the cloud. An industrial control system, in this case, a Bedrock OSA® automation platform functions as a PLC to control tank levels, pumps, compressors, separators, duct valves and other devices based on input from field devices and sensors. Operators interact with the control via engineering workstation and HMI.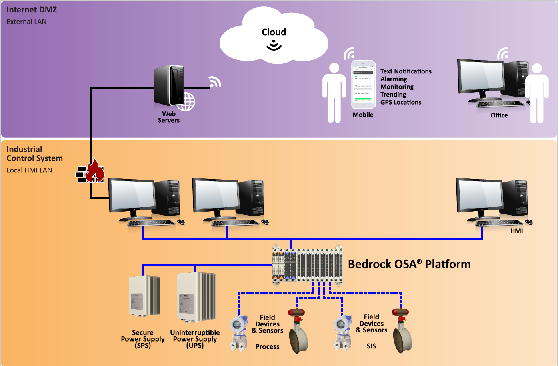 The controllers move production data across an Ethernet network to the cloud via servers that run standard protocols, such as the open platform communications unified architecture (OPC UA) and message queuing telemetry transport (MQTT). Cyber security built into the Bedrock OSA platform, authenticates and encrypts all interactions. This makes it possible to safely use technologies like cellular Internet connections to operate over wide areas.
With the system, wellhead operators can now monitor and operate wellheads remotely, providing secure real-time production data while minimizing the requirements to have people on site. Data can be made available anywhere there is Internet access. This can be a dedicated control center, a technician in the field with a tablet or cellphone, or a corporate executive.
Open standard communications makes remote operation and monitoring with this level of this sophistication possible.  What makes it practical is edge controllers, power supplies and other equipment with intrinsic cyber security.  When communications are mutually authenticated and encrypted at the endpoints, a trusted network is no longer needed. This minimizes requirements for sophisticated firewalls, VPNs, and other network level defenses. The resulting system is more secure, more flexible, and more affordable.
For more information about open secure automation for oil and gas operations visit https://bedrockautomation.com/about/case-studies/ or read our Pinnacle Midstream case study
Share This:
---
More News Articles