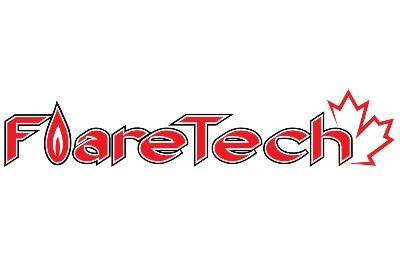 Services
At FlareTech, the customer comes first. Our team is devoted to providing quality with integrity, accountability, and excellence. FlareTech's Quality Management Program measures customers satisfaction with weekly reporting and documentation, providing the information necessary to make continual improvement through training and written process. Our exceptional track record stems from our commitment to testing, trial fitting, and inspecting each piece of equipment before it leaves our facility.
Inspections
Pre-Lift Inspection; one of our crew members can be on site to inspect the flare before it stands up
UAV Inspections
Drones allow us to see places that, until recently, were difficult and hazardous to reach. Utilizing the latest UAV technology, FlareTech is able to produce quick, comprehensive, and highly accurate two and three dimensional mappings of your Flare System. UAV Flare Inspections can be done more frequently at a significantly reduced cost to the client. Our team mitigates plant shut down duration as your flare remains live during the inspection, and all replacement pieces are produced prior to taking it off line. FlareTech's UAV technology can complete Aerial Flare Stack Inspections, Thermal Inspections, Georeferred
Facility Maps, Elevation Maps, and 3D Models for:

Flare Stack Riser
Flare Tips
Pilot and Ignition Systems
Guy Wires
Entire Stack Imagery
Facility Overview Imagery
We will see the project through from start to finish and complete any follow up and maintenance during the flare systems life span.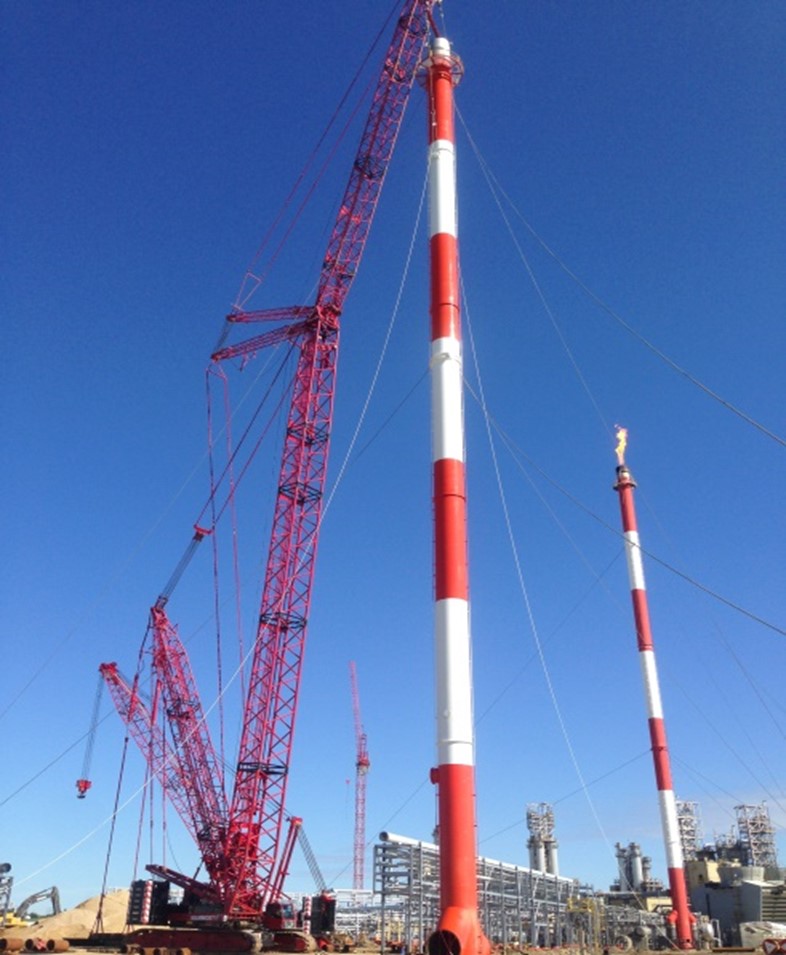 Installation & Commissioning
FlareTech's systems have been developed to be the easiest, most user friendly designs in the industry. A detailed installation manual will be provided with each purchase however, an installation and commissioning crew can still be provided upon request. We have knowledgeable staff to help you with technical support 24/7, virtually or on-site to ensure your flare stack and ignition system installation or commissioning is done right.
Services we are offer are listed below:
Flare Stack Bolt-up; parts are shipped in pieces and so like a puzzle, our crew can be available to bolt them together and ensure an easy operation.
Flare Stack Erection; our crew can be on site while crane operators stand the flare
Guy Wire Tensioning; tightening up the Guy Wires as to make sure everything sticks together
Installation of the Ignition System
Installation of the Warning Lights
Total Job Procurement; we can see your project out from start to finish
Sample Installation Large System
Sample Installation- Large Portable System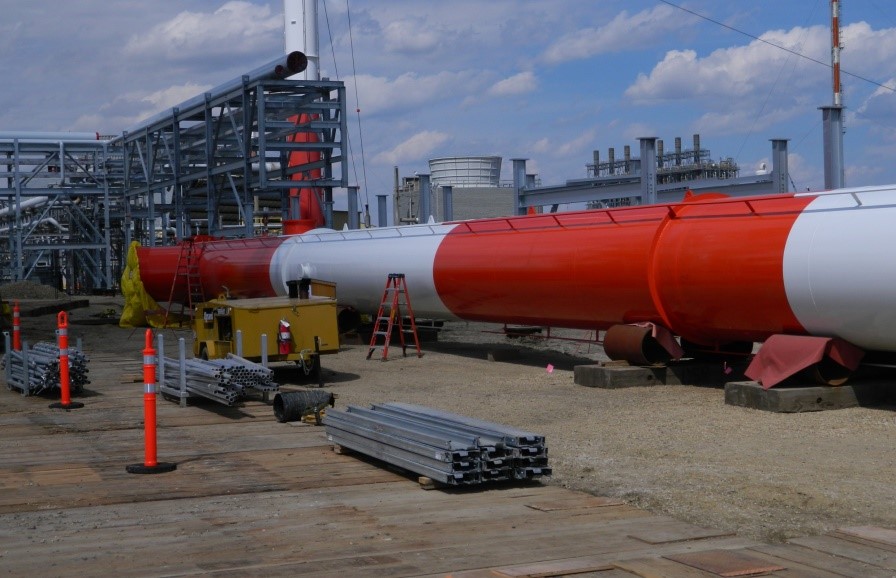 Preventative Maintenance and Service
Schedule preventative maintenance and regular servicing to help prevent any possible break-downs and to catch minor repairs before they become larger and more costly.
Pilots:
Function Test Thermocouples
Clean & Check fuel hose for leaks and/or blockages
Critical Instrumentation
Stack Riser
Guy Wire connections at stack
Warning Lights/Obstruction Lights
Inspect the condition of all the electrical cables
Winches and Pullies are fully functioning
Inspect the retraction cable for any wear or breakage
Full Service and clean up on all pilots or ignitors
Self Supporting Air Assisted Flare
Our Team of Professionals take care of your project from start to finish, often beginning with our Drone Inspections as well as:
Design & Engineering

With over 60 years of experience, combined, FlareTech has the capability to size and design flares that our competitors state as not possible. Our proprietary software enables us to provide the right size and design of virtually any Flare System that could be required

Drafting
Fabrication

FlareTech has eight welding bays fully equipped with top of the line welding machines.

Transportation to site
Mechanical Installation
Electrical Installation
Commissioning

FlareTech's knowledgeable staff is available to assist you with technical support, on site or over the phone, to ensure that your flare stack and ignition system installation and commissioning is completed properly. Our full range of installation and commissioning services includes:

Flare Stack Bolt Up
Pre Lift Inspection
Flare Stack Erection
Guy Wire Tensioning
Total Job Procurement
Installation of the Ignition System
Installation of the Warning Lights

Preventative Maintenance Plans

FlareTech schedules regular maintenance and servicing to prevent potential break downs and detect minor repairs before they become larger, more costly issues. We provide these services for:

Pilots
Function Test Thermocouples
Fuel Hose Leaks and Blockages
Guy Wire Connections at Stack
Warning and Obstruction Lights
Electric Cable Inspection
Winch and Pully Function
Retraction Cable Inspection
Pilots and Ignitors

Follow Up Inspections

We will see the project through from start to finish and complete any follow up and maintenance during the flare systems life span.
Rentals
FlareTech has expanded services to include the rental of several flare systems. Flares and products we currently have available include:
Variety of 3"- 8"
Trailer Mounted Units
Zero Ground Disturbance Units
Flare Knockout Drums
Arrestors
If you require an immediate flare rental, be sure to contact our team and we will provide the necessary arrangements for your needs.
---
At FlareTech, safety is our priority. We comply with the latest Transport Canada regulations for drone operation and have fully certified and trained pilots. We take the proactive approach to safety by ensuring our team has extensive training and expertise to operate in your facility and carry complete Third Party Liability Coverage.
Our manufacturing facility is fully certified to CWB, ABSA, ISO 9001, ACSA and COR requirements, and our design team is licensed to provide professional engineering services for various jurisdictions.
Contact us at (403) 742-2212 or [email protected] to discuss your flaring system needs.
https://www.flaretechinc.com
https://www.linkedin.com/company/flaretech-inc-/
Share This:
---
More News Articles