DeReader allows you to store and share information with anyone no matter the distance. This mobile and desktop app offers a complete solution to on-site fieldwork and more. Eliminate paperwork from your life. Connect your physical assets to any accompanying documentation. Share it with anyone, anywhere.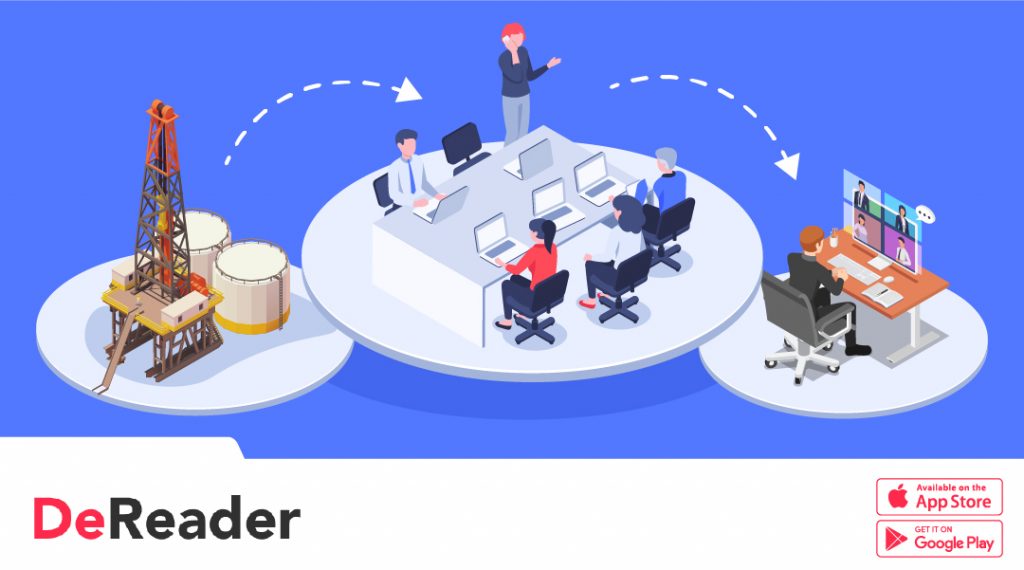 Jim and Lisa's Story:
Jim and Lisa started their careers in welding, together they have over 50 years of combined experience in the oil and gas field. The duo has gradually worked their way up and came to understand the various issues and pain points oil and gas industry members face in their everyday jobs.
The main difficulty they encountered was stalled projects. Projects would not get completed or there were major delays due to lack of paperwork, documentation or having to repurchase a new asset because the one on-site does not have the necessary information. They have witnessed commissioning not being able to work as they are missing data sheets or manuals and they have seen companies spending extra money and time rebuilding spools and repurchasing new assets because the paperwork was missing.
The Solution:
Their solution… DeReader! Jim and Lisa founded DeReader to help combat this issue, the mobile and desktop app was specially designed to increase productivity by removing barriers, reduce wait times, and save budgets.
The simple point and click app allow users to gain access to documentation, paperwork and any necessary information within seconds. The DeReader Code can be printed and attached to any equipment. You can then attach any information you want to the code, if anything changes, this information can be edited at any time. The result, no wait times, no paperwork and no need to repurchase expensive equipment.
Customer Testimonials:
"To the creators of the DeReader app, just wanted to say how simple and easy you made this app to use. I use it for tracking all my company truck services and repairs. Now when I sell my vehicle, I will have all the information in one spot for the next owner. Thanks Guys!" – R & L Contracting LTD.
"Our equipment gets updated with new information every few months; your code has saved us so much on printing costs. I love that I can edit the content in the code, this app is such a time saver" – Calgary client
"I can pull up the service history, tech specs and lease information at any time to track servicing and to maintain records for our insurance. It's been nice having all of this paperwork 'online' and ready to share when needed. 10/10 would recommend." – Full Blast Creative
How it works:
The state-of-the-art mobile and desktop app have helped oil and gas industry members all over Canada more efficiently complete their tasks, it has removed geographical barriers and has increased productivity through streamlining communications and data flow. Change how your company operates today!
Download DeReader through Apple's App Store or on Google Play today:

Lisa Balash
Title: Co-Founder
Phone: 403-575-0027
Email: [email protected]
Jim Williams
Title: Co-Founder
Phone: 403-575-0027
Email: [email protected]
Share This:
---
More News Articles