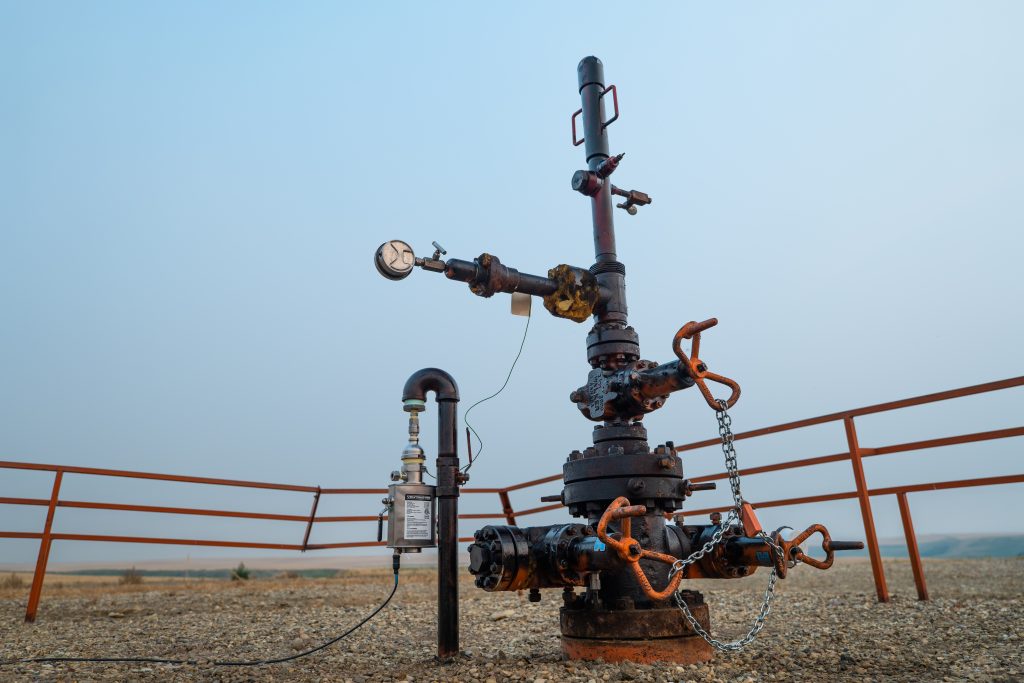 Late last year, we published a report highlighting the accuracy of The Ventbuster® in ultra-low flow detection. Specifically, that its precision measurements have brought to light new understandings around thermogenic gas effects on surface casing vent flows and shut-in surface casing pressures.
Since then, Ventbuster Instruments, the creator of the Ventbuster® has expanded throughout Western Canada and now into the United States.
In the report that was shared it highlighted an innovation for the energy industry. The report utilized the precision of the Ventbuster® and analyzed hundreds of tests to understand how to capture the 'one-bubble in ten minutes' measurement accurately. Under laboratory conditions, with gas flowing through the Ventbuster®, we concluded that the volumetric equivalent of 'one-bubble in ten minutes' was 0.0029 m3/day*.
Following this finding, Ventbuster Instruments conducted comparative field trials with the Ventbuster®, referencing it to a vessel with 25.4 mm of water and hose on SCV assemblies. Intriguingly, we discovered that differing rates of ultra-low flow in the field would not always manifest bubbles in a cup. Our findings show us that gas bubbles cannot be observed without a positive shut-in pressure build-up recorded after the low or ultra-low flow event. Conversely, with a positive shut-in pressure build-up recorded after the flow event, gas bubbles were always observed.
Ultimately, it was concluded that the lack of a "post-flow" positive shut-in pressure build-up test definitively proves that no thermogenic gases are continuing to flow because there is no energy to drive the source gas vertically up the wellbore. These ultra-low gas flows are a manifestation of environmental or ambient influences.
Ventbuster Instruments has revolutionized the technological capabilities of vent gas monitoring. There is no vent gas metering device on the market that can accurately, intuitively, and continuously measure, monitor, and record low and ultra-low flow SCVF methane emissions, like the Ventbuster® can.
Download the full report here:
DOWNLOAD REPORT
Data can empower your business as our industry faces more regulatory requirements. Contact Ventbuster Instruments to learn more at [email protected].
To rent or have the Ventbuster® deployed, contact Reliance Oilfield Services at 1 (403) 352-3295.
To read more on this technology visit Ventbuster Instruments website.

Share This:
---
More News Articles