Tendeka is a global specialist in advanced completions, production solutions and sand management for the oil and gas industry.
Tendeka's clients have experienced improvements in completions performance by combining field proven technologies with innovative design. Such advancements include:
Mitigating water/gas breakthrough by using Autonomous Inflow Control Device (AICD) technology
Technology for enhancing injections wells.
Wireless intelligent completion technology using fluid harmonics
From simple to complex well designs, the company has an extensive track record in enhancing productivity for clients' reservoirs offshore and onshore.
Tendeka invests in research and development, bringing to market disruptive technologies and offering solutions targeted to operators' specific production challenges.
What makes us different?

Production AICDs
Control Early Water Breakthrough
Promote production across entire horizontal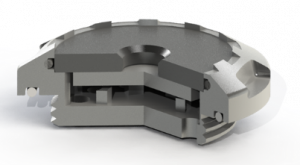 Injection AICDs
Autonomously control injection across the well
Mitigate Thief Zones & "Short Circuits"
Tendeka provides a range of fully interchangeable, field-adjustable, inflow control valves which are engineered for a wide range of applications.
Our portfolio encompasses passive and Autonomous Inflow Control Devices (AICDs), as well as check valves suitable for multiple applications.
Wireless Gauge
Eliminate control lines
Replace failed PDHG
Retrofit wells with live P/T data
Intelligent Control Valve
Interval Production Control
Multilateral Production Control
Autonomous Gas Lift
Water and Gas Shut Off
Formation Integrity
Gas Hydrate Prevention
Cross Flow Prevention
Electronic Ambient Valve
Well shut in due to failed Storm Choke
Well shut in due to failed SSSV
PulseEight dynamic downhole reservoir management system is the world's first re-deployable wireless completion with control, power, monitoring and communications already on board. Operators can deploy PulseEight on wireline in any well at any depth, programme it to dynamically manage drainage with infinite variability, then pull, re-programme and re-deploy elsewhere.
To make this approach possible, Tendeka pioneered Fluid Harmonics production telemetry, the only downhole system designed for two-way cable-free communication by harnessing live production fluids.
Check out our full lines of products and services by visiting our website or selecting the icon below:
Share This:
---
More News Articles