The recovery of the Western Canadian Oil and Gas industry is well underway and demand for completions products has dramatically increased over the past year.  As global storage capacities are expected to hit all-time lows, the demand for energy products and services is forecasted to reach record highs in 2022. Current North American forecasts for the coming year indicate fractured stages will top 100,000 and thermal SAGD wells will hit levels not seen since 2014.
One company strategically positioned itself to meet the critical demands of the current market environment.  Steelhaus Technologies Inc., unmatched in its Canadian operational footprint, commands over 250,000 sq ft of engineering and manufacturing prowess. The company engineers, tests, and manufactures all their products in-house, providing a secure and reliable supply chain of completions products built to exacting standards for their customers.
Steelhaus Technologies managed to accomplish what very few in the energy industry have in a market wrought with uncertainty and hardship.  They increased capacity ten-fold while maintaining healthy profits, allowing them to give back to the Canadian economy during one of the worst recessions on record.
Steelhaus leveraged this opportunity to vertically integrate their supply chain into every facet of their operations, from engineering and new product development to testing and manufacturing.   The consequence of this lateral move provided the company the ability to offer superior quality products at a lower cost, while guaranteeing resilience against supply chain disruptions. Steelhaus is proudly Canadian, currently employing over 350 people with further plans for continued expansion and growth.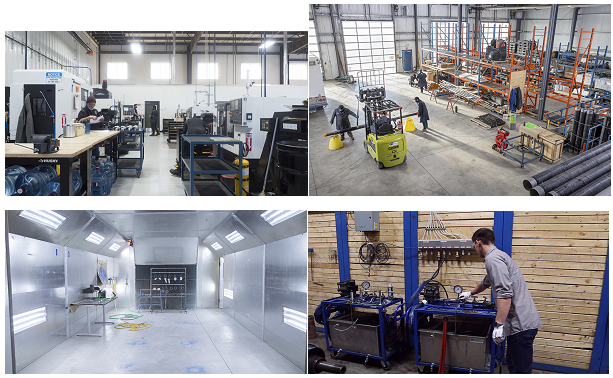 Dissolvable Plugs
Steelhaus changed the way the industry uses frac plugs with the launch of ReacXion fully dissolvable frac plugs.  Until then, plug and perf was time consuming, expensive, and often unreliable.  The introduction of ReacXion Complete in 2018 was an industry game changer. The ReacXion Nano, the smallest of the ReacXion line of plugs, is expanding on the success of its predecessor and further pushing the limits of the dissolvable market. Steelhaus engineers ran thousands of tests on hundreds of coatings and materials to create the perfect symbiosis between dissolvable coatings and materials.
ReacXion Dissolvable plugs are manufactured in-house at a dedicated plug manufacturing facility in Western Canada, specializing in the development and manufacturing of magnesium degradable materials. All Steelhaus plugs are thoroughly tested in their state-of-the-art testing facilities to ensure exact dissolution.  Prepared to tackle any supply chain disturbance head-on, they maintain a 6-month inventory of raw material. With capacity to supply both North American and global markets, the facility can meet any order on time, every time.
Sliding Sleeves and Ball Drop Valves
Every Precision Coil Shiftable and Ball Drop sleeve is machined, heat treated, coated and seals volcanized in one of the 12 Steelhaus facilities in Western Canada. By vertically integrating the manufacturing process right here in Western Canada, Steelhaus ensures on time delivery, reduces the risks from shipping and sudden and unpredictable custom rules.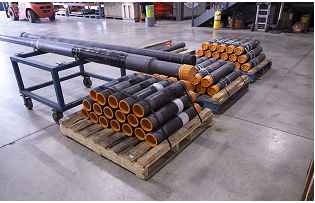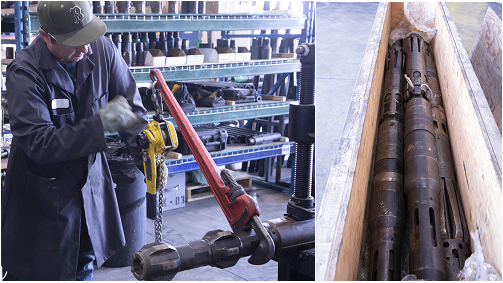 Building on years of industry experience, Steelhaus' line of sliding sleeves and ball drop valves are considered industry standard.  Steelhaus' valves are engineered from the ground up to provide ultra-reliable shifting and precision stimulation in the harshest well environments.  Steelhaus' line of slim valves, isolation packers and slim shifting tools have been field proven to tackle the most challenging tight restriction wells.  They have honed their products to be the most efficient tools available, providing cycle times as low as two minutes per stage.  Using far less resources than their competition. Precision frac Sleeves require substantially less fluid during fracking operations while offering rig time savings that are unrivaled.
Thermal Completions
There is no substitute for experience, and Steelhaus has it in spades.  The company's humble beginnings started with the development of a robust line of thermal completions equipment for one of the world's largest Oil and Gas companies.  Decades later, Steelhaus still manufactures a wide range of thermal products, including thermal liner hangers, steam splitters, thermal isolation and more in their facilities in Western Canada.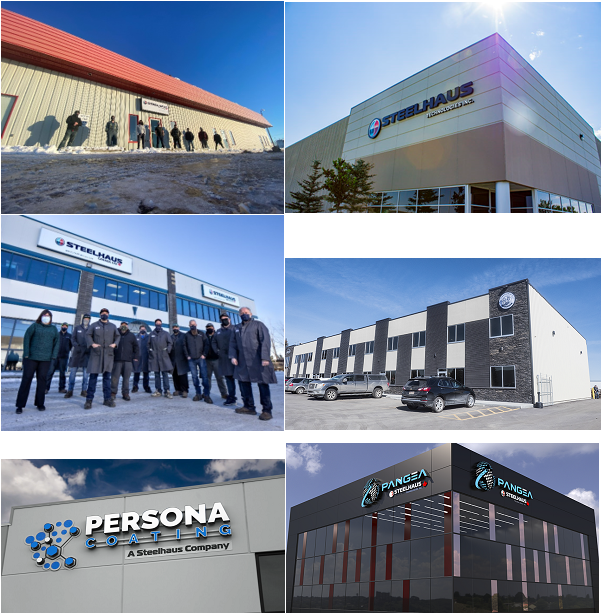 Steelhaus has locations throughout Alberta, including a facility in Bonnyville with a well-trained, experienced team providing unmatched service to Northern Alberta and Western Canada.  The Steelhaus engineering team is hard at work on developing the next generation of thermal and completions tools in cooperation with several operators. A few examples of these new technologies are:
The HyperHarrier Shifting tool with the slimmest running OD of any shifting tool, run in 41/2 inch through 27/8 inch tubing with a 2.3 inch OD. It is the only shifting tool with the guaranteed ability to shift and confirm in a single run.
The High Torque Rotatable MH Hanger, a stable of the thermal market for decades is now rotatable
An industry first, the Slim Thermal Plug.
Steelhaus boldly drives the global market with innovative energy solutions; fusing practical, field-proven experience, adaptable engineering, integrated manufacturing, and uncompromising safety with unwavering customer service.
Share This:
---
More News Articles