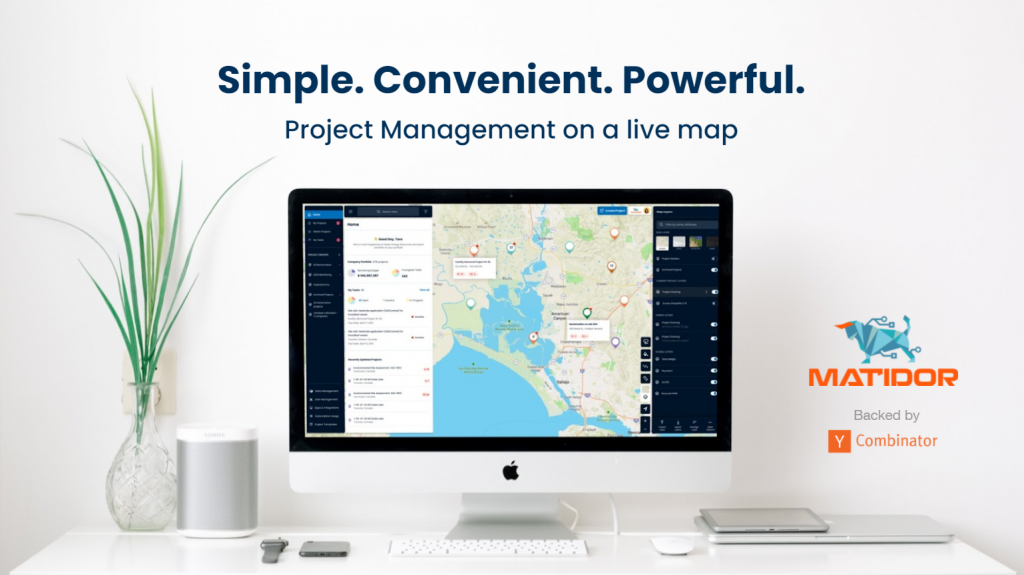 Currently, the field services industry is being overwhelmed by the amount of information flowing between stakeholders: new ESG policies, maps, reports, field data, photos, financials, and the list goes on. Spreadsheets and paper-based systems are still in use; meanwhile, outdated and hard-to-use GIS software does not offer much help. Without the proper tools, information is lost, deadlines are missed, costs are overrun, and time is wasted. These issues create massive delays and wasteful resources to oil & gas and environmental projects, directly impacting cost-effectiveness and the ability of businesses to drive towards a more sustainable future.
Too Many Tools For Too Many Data Formats
However, field services professionals have always had to deal with large arrays of data from a myriad of sources. For each project, teams work on various tasks, bringing information from the field, labs, government offices, and other sources.
During some project stages, quantitative data, as well as qualitative one or a mixture of both, would need to be examined. Majority of the time that would lead to numerous spreadsheets with sophisticated charts or interactive graphics, physical maps, and documents piling up. Data visualization comes in to support the operations in a form of information design tools that facilitate communication visually and enhance collaboration among professionals by modifying the representation of data for cross-board accessibility and ease of analysis.
Why would this be essential for better project management? At times, data can be sensitive and greatly depend on the time of delivery. In cases of delay, the company will have to carry all costs and push deadlines and completion estimations. And on top of it all, hundreds of permits, forms, spreadsheets, and maps are constantly being used by all team members, often organized & processed with a separate department-specific paid platform. A paper-based approach in project management is never an ideal strategy. However, for some reason, some companies resist the change towards software-based project management. On the other hand, those businesses that dare to shift operations into a new more visual data field, new efficiencies, and better collaboration are changing their game.
Communication is the Key to a Better Project Management
The collaboration part of the technology enhances business exploration and development activities and increases ROI while saving costs and boosting efficiency. The most cost-effective way to achieve this is with a turn-key GIS solution for non-technical professionals. Matidor, a data visualization platform developed by GIS and project management professionals for all types of teams, is sector agnostic and highly integrated — bringing much-needed simplicity and visibility to a complex business world.
It is of utmost importance to have improved communication among stakeholders for better and faster decision-making and smart budget allocation, and many more tools available at the hands of project managers. It has become that one powerful tool to solve many internal communication problems, as well as aid data analysis by providing the most visual representation of the information. There is no need to subscribe to multiple software now, since with smart integrations your accounting, field services, GIS technologist, and many more employees can enjoy collaborative setup within one single platform.
This is where most project managers working with the Matidor.com platform found the greatest strength. Since the platform was designed to handle location data visualization and project collaboration at once, timely data exchange setup became an essential daily routine of many of Matidor/com's clients – no matter if a professional is in the field or at the office. Moreover, various parties of stakeholders, as well as non-technical users, can utilize the tool with ease, without being dependent on field services professionals, and all team members can access GIS data without the usual expense of traditional GIS solutions or GIS-skilled analysts.
Maps Make Data Easier to Visualize and Understand
With professionals on board that have decades of industry-leading analytic and geospatial experience, Matidor.com helps field services industry clients leverage the power of location to gain critical insights for improving their operational outcomes.
Matidor's interactive map interface uniquely meets the needs of field professionals: geospatial and project information relating to physical locations can be readily seen and understood by technical and business audiences thanks to its intuitiveness and connectivity with third-party applications.
This one-stop solution gives companies total visibility over their entire operation portfolio on a map, which can be zoomed in at any time for a specific project's site layout, tasks, budgets, expenses, files, and historical activities. Rapid access to information improves efficiency, enables better decisions, and reduces safety and financial risks. In addition, Matidor's unlimited sharing eliminates the collaboration hurdles between companies and unlocks new business development opportunities.
Field Tested and Adaptable to Even the Most Remote Working Conditions
The platform is constantly evolving, updating the usability and partnering up with various data providers for better visualization. Recently an offline synching option has been introduced, allowing field services professionals to update their projects without a network connection.
Matidor is not just another regular standalone GIS data visualization application. It is a whole another level of project management experience. With its multi-functional and user-friendly set of tools that can serve many industries, many professionals working on one project can make sure the information is at all times safe, visual, detailed, and available for stakeholders and collaborators at all times.
Interested, book a demo with us today!
Share This:
---
More News Articles