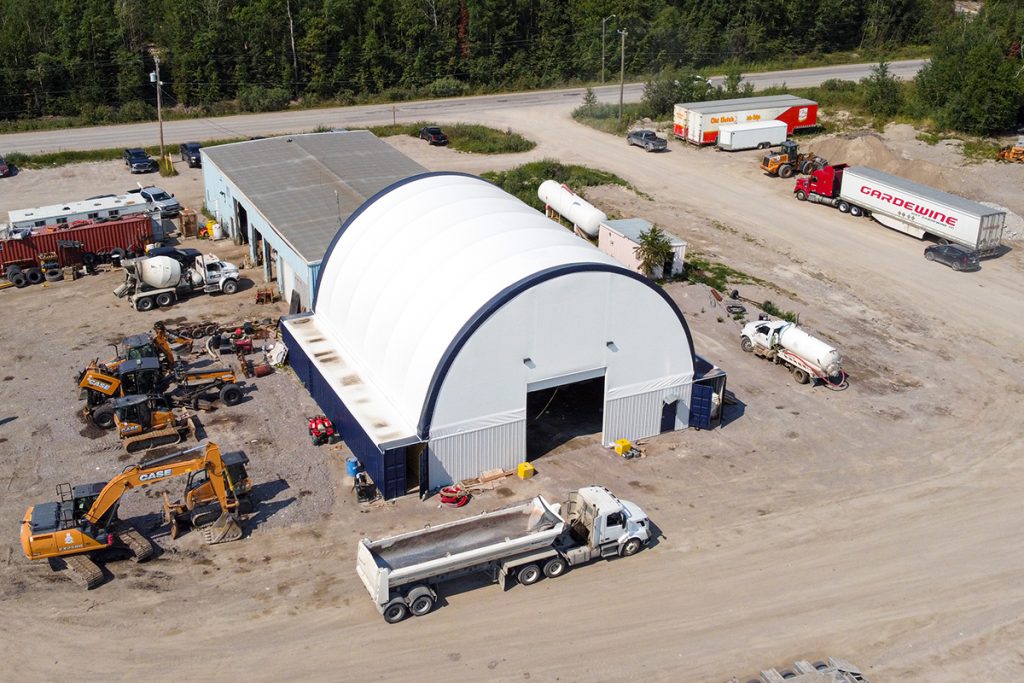 Sea can shipping containers change the game when it comes to constructing affordable and sustainable fabric structures for all your commercial and industrial mining needs
For starters, they serve as a great storage option and offer a place of shelter from the elements at job sites. They're also a cost-effective building foundation, and make the structure a low-cost investment in comparison to traditional buildings. This can also lower operational needs to save your company money.
Depending on a mining client's specific needs the shipping container foundation can either be a permanent, temporary, or portable option. Mining clients tend to favour using a shipping container foundation because of its storage benefits. The fact that the entire building can be easily relocated if necessary helps clients who operate at multiple sites over time.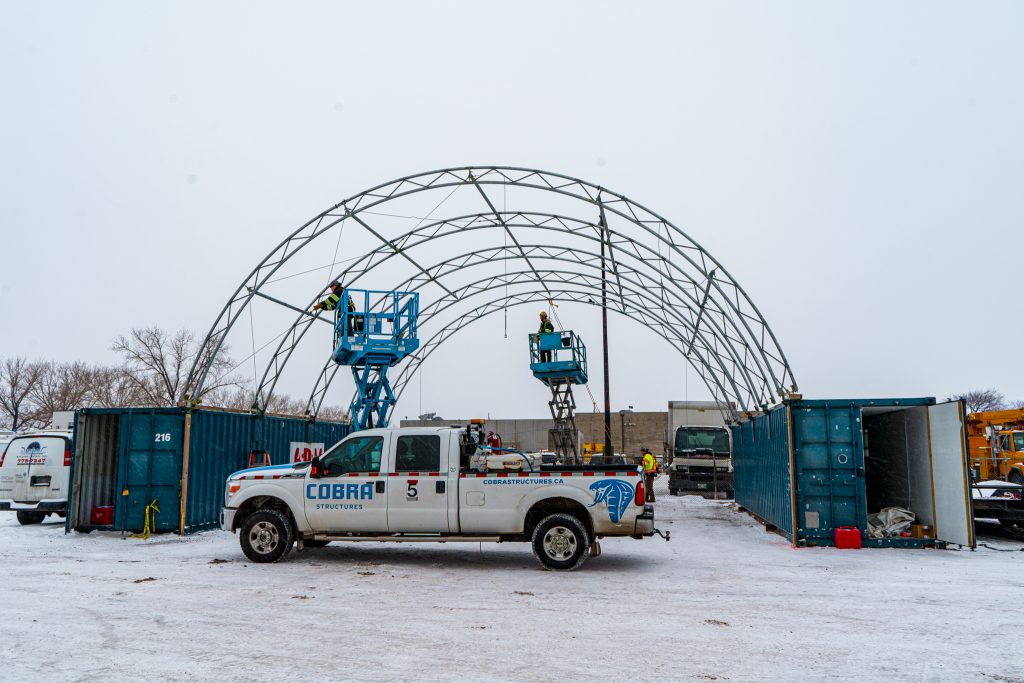 Portable Structures for Mining Operations
Companies like Cobra Structures offer engineered portable shelters for temporary building sites that are quick to install, even in remote areas. The extra high unobstructed clearances accommodate large and heavy equipment easily and allow you to maximize cubic storage.
In between the shipping container foundation, the bright natural light in a fabric structure creates safe, shadow-free working environments and reduces operating costs. Fabric buildings are easily expanded, deconstructed or relocated, but are engineered and designed for the entire life of the worksite.
Fabric structures can go on a variety of portable and temporary foundation styles such as shipping containers. This gives clients the flexibility to operate, relocate or deconstruct a building when finished at the job site.
Cobra Structures Recent Industrial Container Builds
Lubricant Cold Storage Warehouse
Northwestern Ontario
A 62' x 120' with an Atlas building profile that is an outside-the-box solution for the storage of oil, gas, grease, and other chemicals. The 7,440 square foot building is designed with six 40' long shipping containers as a foundation, each having roll-up door access from the interior and exterior.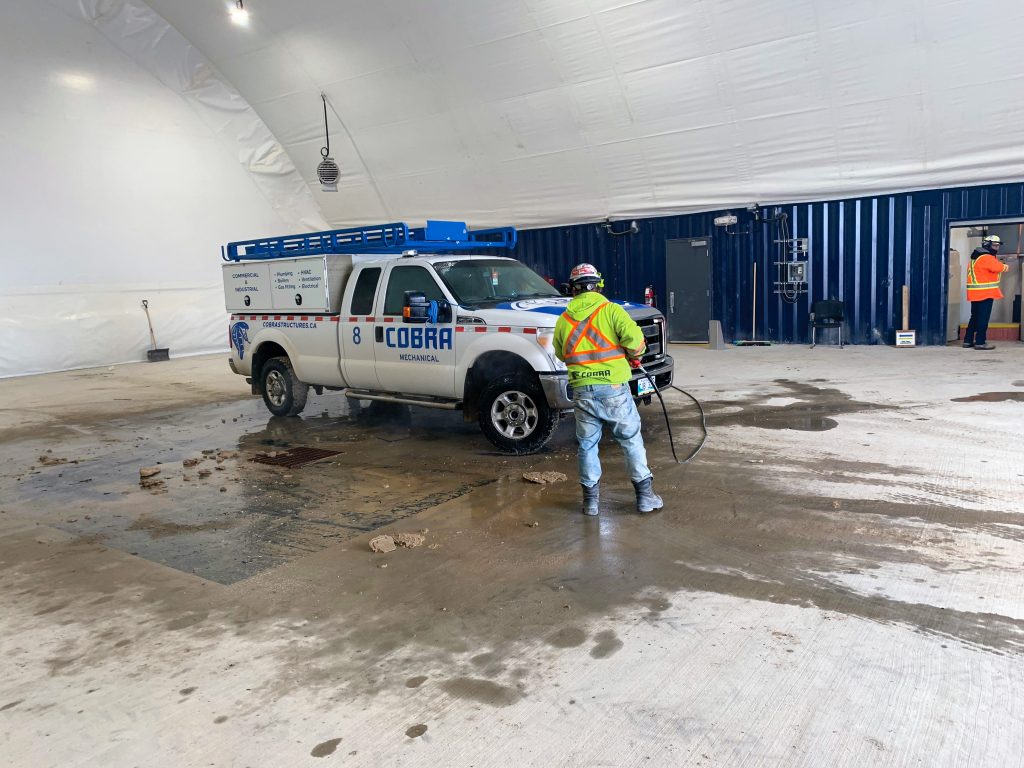 Wash Bay
Central Saskatchewan
A fabric building wash bay serving as a cost-effective solution for a mining client in the Canadian Prairies. The building has a 72' x 70' Atlas Building fabric building cover and a shipping container foundation that stores the greywater and freshwater tanks.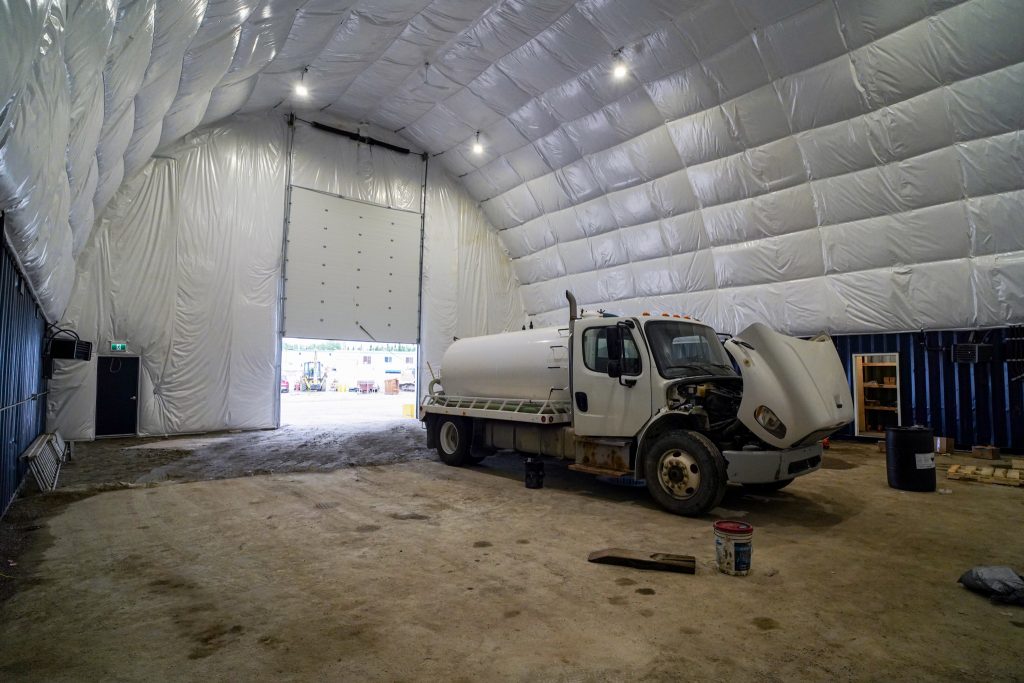 Maintenance Shop
Northern Manitoba
A 55′ x 60′ insulated warehouse fabric structure in northern Manitoba. The building has a shipping container foundation providing 960 extra square feet of storage, while a free-span profile allows plenty of height for employees to operate forklifts and other machinery.
Cobra Structures Industrial Container Customizations
Cobra Structures use shipping containers as building blocks, either as a stand-alone unit or using multiple containers for a hybrid building. If you choose a hybrid building, containers form the foundation with a fabric building roof system enclosing the entire building.
They customize shipping containers with the following services:
Custom modifications
Doors
Windows
Spray foam
Electrical
Plumbing
Framing
Interior finishing
Container skids
Containment options
Request a Free Fabric Building Quote
In need of a fabric building? Look no further than Cobra Structures. Contact them today for a free quote on their industry-leading fabric building solutions: https://www.cobrastructures.ca/request-a-quote/
Share This:
---
More News Articles