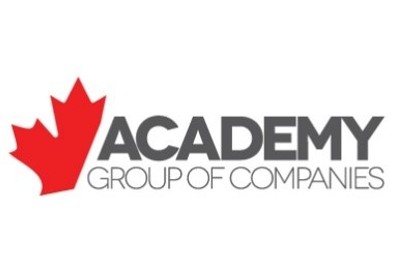 Why not setup in our local community?  The founders of Academy Group of Companies asked this very question.
Academy has some of the industry's best trades people right here where we grew up in Alberta.  Instead of bringing the people to the shop; we brought the shop to the people.
It's what continues to make Academy so special.  We have multi-generational families working for Academy, strong support for our local community, and a dedication to help our clients that is unrivaled in the industry.
With over 2.1 Million LTI-free hours worked, a WCB rate 86% below the industry average, and a TRIF ratio of 0, Academy is an industry leader in shop safety.  With subscriptions to ISNET, CanQual, Avetta, and Requis prequalification sites, we provide our clients with visibility and transparency into our safety program.
Our industry leading experts, combined with 110,000 square feet of production facilities and 55 acres of laydown, can compete with large multinational companies across all areas of cost, quality, execution, and capacity.  We can produce 14,000 Factored Diameter inches of fabrication per week as well as 100,000 pounds of structural steel per week. While at the same time, not losing sight of the community that has given us so much.
As a trusted and committed partner, we work with our clients to provide the highest quality and most cost-competitive solutions in Western Canada for over 25 years.  Our tradespeople and weld procedures are qualified under ASME and CSA and our Quality Program is registered with CWB, TSASK, and ABSA, allowing us to supply fabrication across Canada.
A strong percentage of our workforce also identifies as Indigenous and together we have Indigenous agreements with multiple First Nations.
Finally, we leverage emerging technologies and company wide data analysis to bring a complete picture of our operations to our clients.  Our Advanced Technology Information systems allow us to track and report effectively on production, costs, and project status.
At Academy, we strive to be leaders in all aspects of what we do to deliver success to our clients.

We've worked with a variety of project scopes that have included a combination of:
Materials procurement
Engineering
Fabrication of piping and structural steel
Hydro Testing
DHT and/or Post-weld heat treatment
Managing NDE, Coating and other various sub-contracts
Machining
Insulation and tracing
Assembly
Shipping, logistics, warehousing and storage.
We've also completed numerous large-scale pipeline projects, including the complete fabrication of large compressor stations for pipeline owners and general contractors. These projects involved fabrication, hydro testing, and storage of large bore valve assemblies over 120,000 pounds and 48" diameter. Numerous launcher and receiver packages up to 56" diameter and the fabrication of hundreds of test heads and caps along with the structural steel to support.
We've also developed over 60 weld procedures covering a wide range of high and low-grade carbons steel, stainless steel, alloys and chromes. As a result, our highly trained staff of journeyman tradespeople can fabricate most piping and structural steel required.
But our experience is not limited to oil and gas. We've completed many major projects across a wide variety of industries including mining, pharmaceutical, waterworks, and several commercial sectors. We've also supported a lot of emergency work and many shutdowns with a dedicated team committed to working around the clock to support owners and contractors in their success.
To learn more about our services please contact:
Dustin Medori, President, Academy Group of Companies, (O) 780-395-4913, (C) 780-994-8861, [email protected]
Garrett Wenckowski, Vice President, Academy Group of Companies, (C) 780-619-9776,  [email protected]
Or contact us through our webpage at: www.academyfabricators.ca
Share This:
---
More News Articles