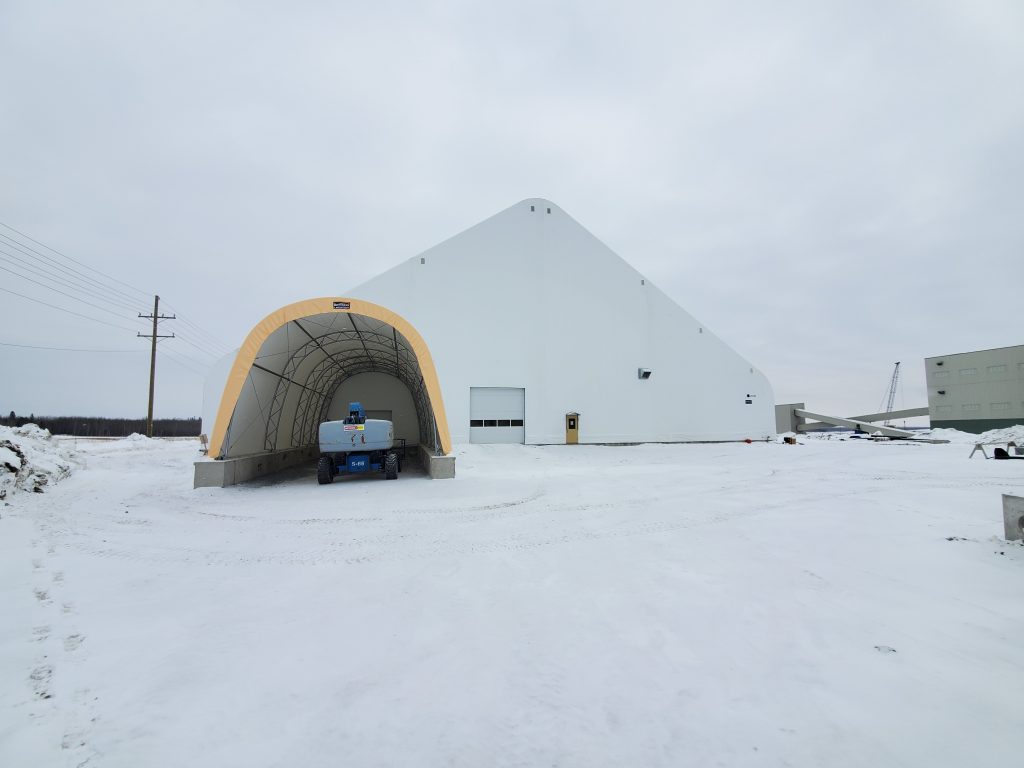 A Cobra Structures fabric building is a cost-effective way to make your company's operations easier. Whether it's an insulated warehouse at a remote location or a maintenance facility in northern Canada, the installation team at Cobra Structures has proven to install their fabric buildings on budget and on time. Their commercial buildings go as wide as 300' and to any length required!
Our Commercial Industries
The commercial industries Cobra Structures serves include the mining, warehousing, as well as energy and exploration sectors — and everything in between.
Portable Storage Buildings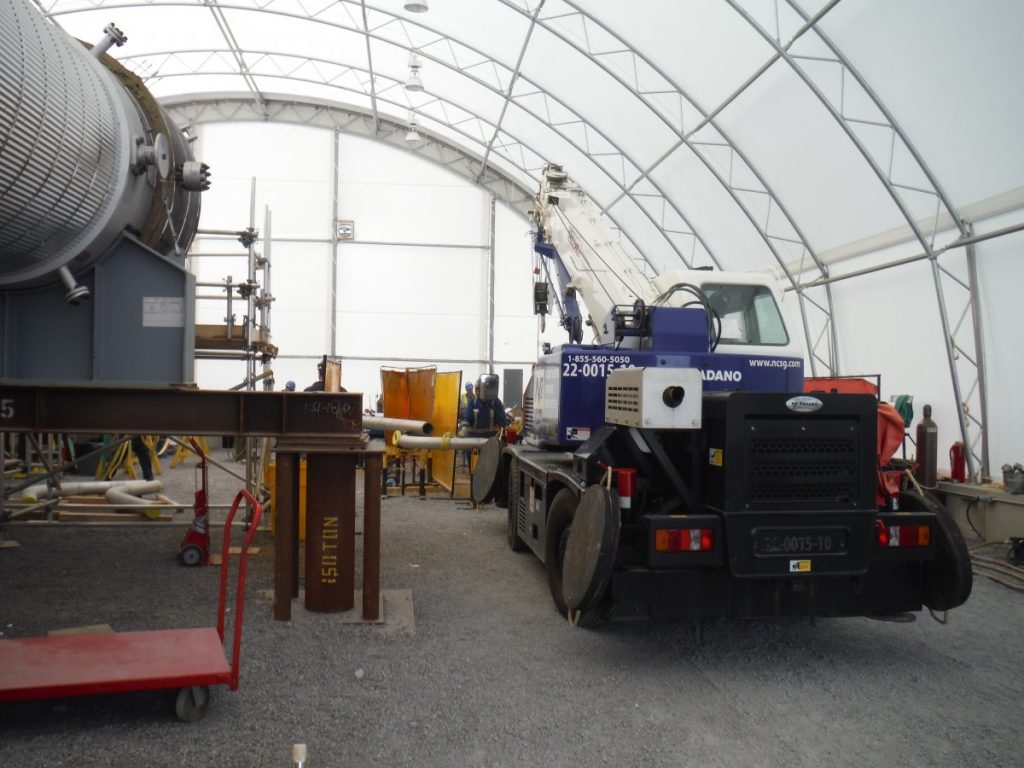 The most optimal space for storing equipment and commodities. With no interior columns in the way, so you can maximize your square footage when using these portable storage buildings.
Temporary Warehouses & Workshops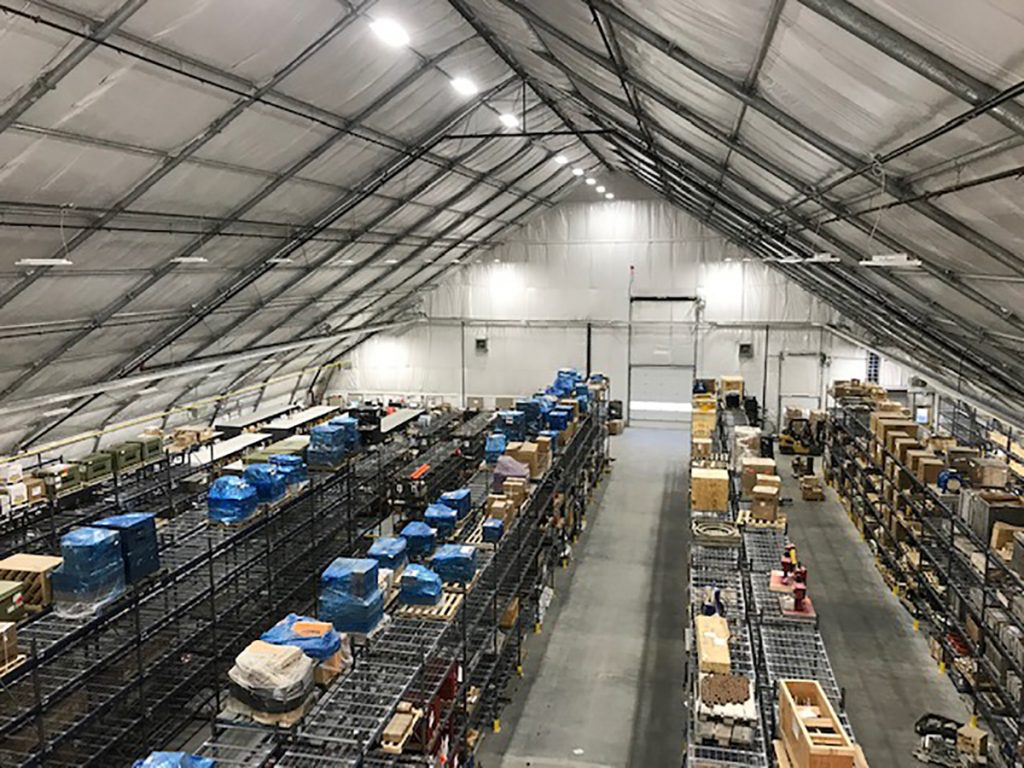 Store merchandise, materials, and other equipment. Their temporary structures provide enough room to use as a workshop too.
Containment Storage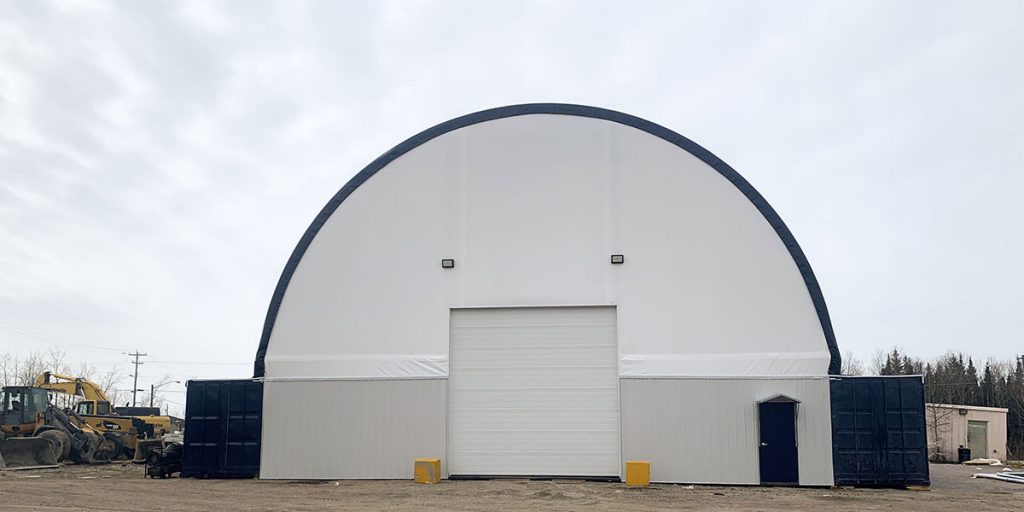 Great for storage, and an innovative option for a secured, sheltered place from the elements. Easy to relocate when needed.
Biomass Facilities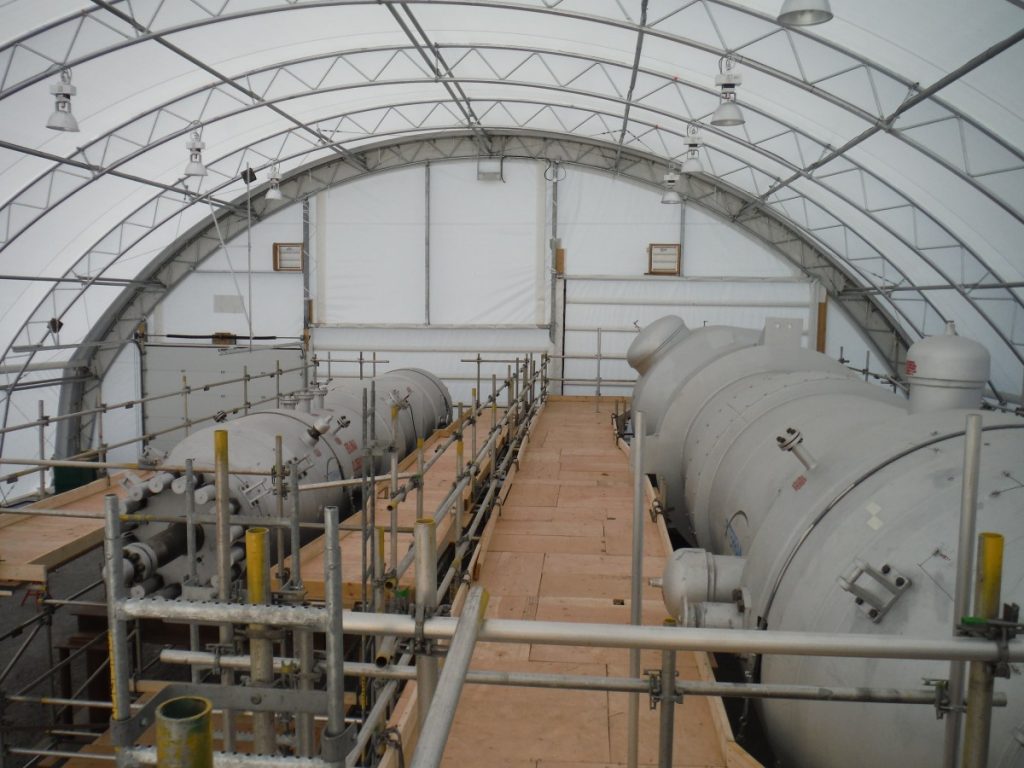 Secure organic materials and storage with essential ventilation. Their fabric buildings reduce humidity and unwanted moisture.
Maintenance Facilities
A permanent fabric building allows ample room to conduct maintenance work. Tools and equipment are completely covered and secured from outside elements.
Benefits of Cobra Structures' Commercial Buildings
Cobra Structures also offers engineered portable shelters for temporary building sites that are quick to install, even in remote areas. The extra high unobstructed clearances accommodate large and heavy equipment easily and allow you to maximize cubic storage.
The bright natural light in Cobra Structures fabric building creates safe, shadow-free working environments, and reduces operating costs. And if any controlled features like heating or lighting are needed, their in-house Cobra Mechanical division will travel to any job site.
Cobra Structures' fabric buildings are erected on a variety of portable and temporary foundation styles, giving you the flexibility to operate, relocate or deconstruct a building when finished at the job site. Each job comes with these three key aspects in mind:
Safety First
Keep your employees safe while they work in Cobra Structures' completely engineered structures.
Return on Investment
Cobra Structures require a low-cost investment compared to traditional buildings, and lower operational needs to save you money.
Superior Engineering
As an industry leader Cobra Structures uses cutting edge technology to engineer your building to your exact site loads, location, and application.
Cobra Structures Building Profiles
As an authorized Britespan dealer, Cobra Structures offers seven different building profiles to choose from. Each has its own perks, which you can read more about.
Popular building types for the commercial industry include the Apex, Genesis, and Rigid Beam.
Apex Buildings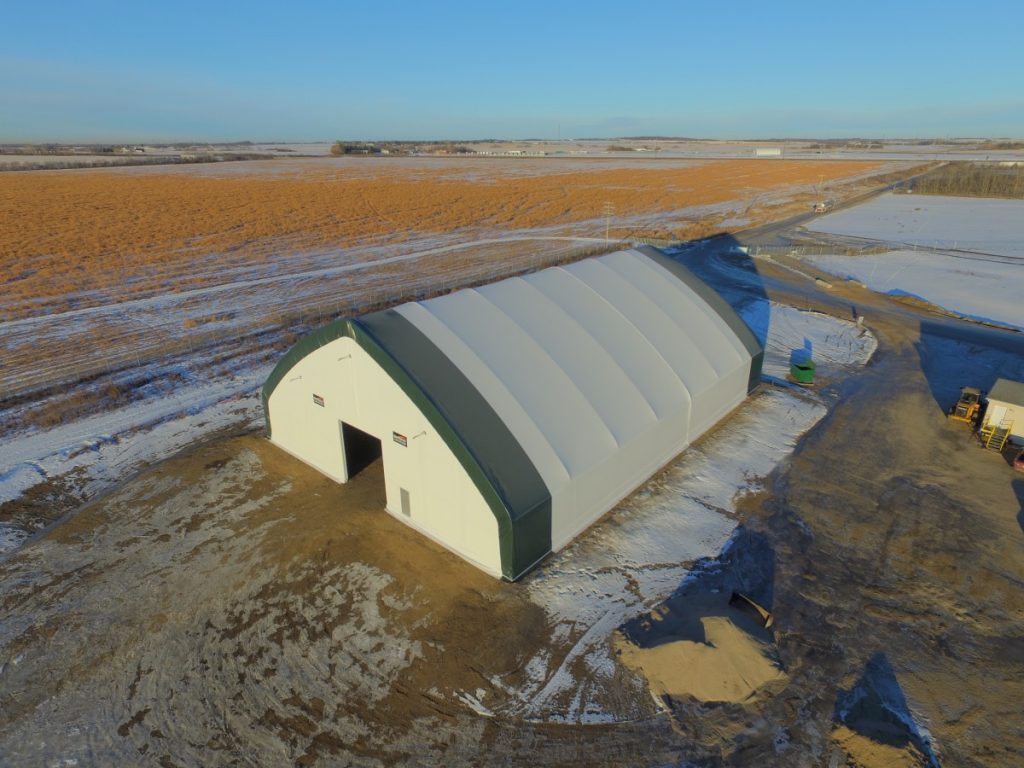 Available from 53' x 100' wide, the Apex Building Series maximizes interior usable space thanks to its tall side walls. The slightly curved roof profile, sharp peak, and standard sidewall legs give the Apex style and character, without sacrificing functionality.
Genesis Buildings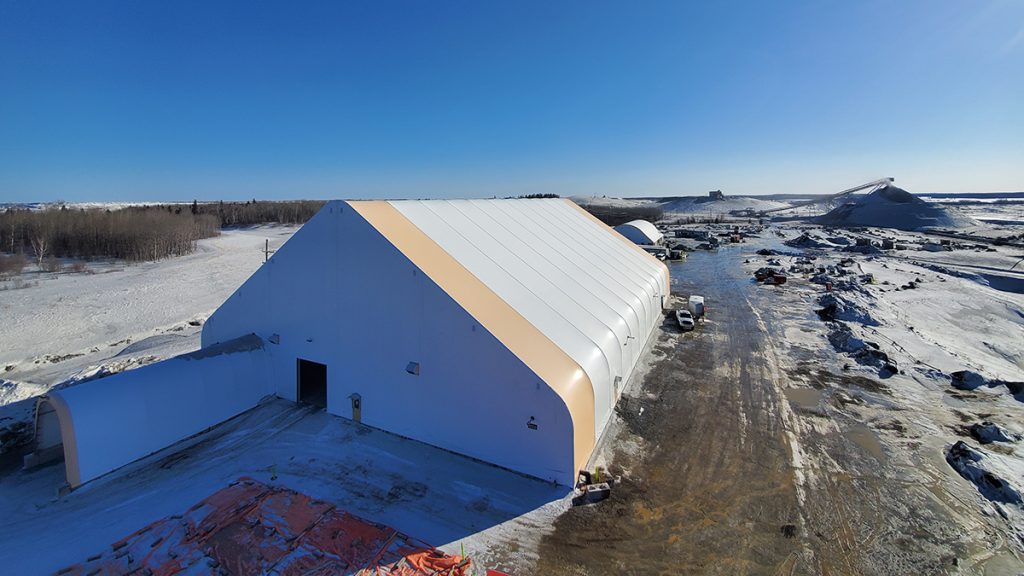 Available from 80' x 200' wide, the Genesis Building Series is well suited to a variety of commercial and industrial applications, including salt and sand storage buildings, manufacturing facilities, warehousing, dairy barns, and equine riding arenas. With a clear span interior, Genesis buildings offer a large amount of covered but unobstructed space for your operations.
Rigid Beam Buildings
Available from 200' x 300' wide, the Rigid Beam Series is an I-beam style truss building that is completely customizable and allows for structures up to 300' wide, with open sides. It is optimal for buildings larger than 200' wide, including large aircraft hangars, tall seed cleaning plants, indoor recreation facilities, any buildings that require gantry cranes, and more.
Request a Free Fabric Building Quote
In need of a fabric building? Look no further than Cobra Structures. Contact them today for a free quote on their industry-leading fabric building solutions: https://www.cobrastructures.ca/request-a-quote/
Share This:
---
More News Articles