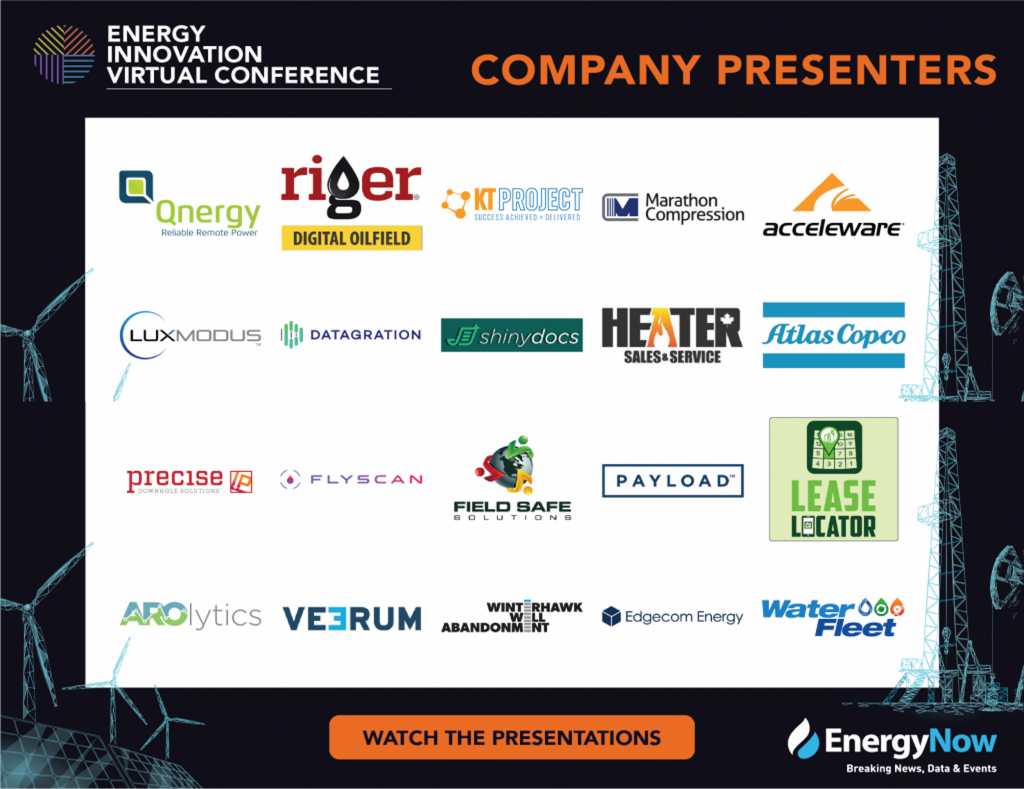 EnergyNow's recent Innovation Month brought to the forefront a number of cutting edge innovative technologies that are not only making many companies more efficient but also having an impact on the global energy environment.  The following companies made presentations as part of EnergyNow's Online Innovation Conference. 
Please review the list of presenters below and watch the ones you are most interested in.  Each presentation is approximately 5 mins in length.  Enjoy! 
Article: Electrification through RF XL could Mean Zero Upstream GHG Emissions for Oil Sands and Heavy Oil Producers – Download the Whitepaper
Today, we need to be conscious and deliberate in how we develop heavy oil and oil sands resources. We believe that fossil fuels can and should be produced cleanly, responsibly and economically – addressing climate change challenges while ensuring sustainability and economic competitiveness. RF XL is a clean-tech development that could essentially modernize heavy oil and oil sands production. It provides an opportunity to deploy a major and transformative innovation that could revitalize the industry – and fast.
---
Article: Emissions Modelling & Management Software

DATA-DRIVEN
EMISSIONS MANAGEMENT
Our software and analytics optimize oil and gas emission management strategies for cost, efficiency, and reductions.
With mounting regulatory and ESG pressures to measure, disclose, and reduce emissions, our products enable effective and compliant emissions management.
---
We are a world-leading provider of sustainable productivity solutions. Customers benefit from our innovative compressors, vacuum solutions and air treatment systems, construction equipment, power tools and assembly systems.
---
Transforming Tradition
Traditional methods of manually connecting dispersed data sources, data lakes, and applications are not scalable, and process flexibility is limited. E&P companies can automate any petro-technical workflow with the PetroVisor™ Platform, which provides a unified, modern, seamless and cost-effective ability to run their business more efficiently.
---
Understand
Interpret Energy in a New Way
Understanding how and when to consume energy is the key to managing energy costs. With Edgecom Energy's solutions, we help you view energy consumption in a new way.
---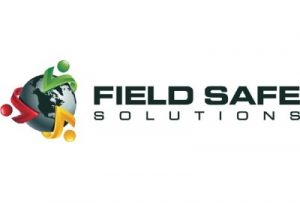 Article: Connecting Workers to Save Time, Save Money and Save Lives.

Founded in 2014, Field Safe Solutions is a cloud-based software as a service company. Our head office is in Calgary, Alberta, and we have satellite offices across North America. Our easy-to-use digital safety application and its smarter workflows methodology connect all workers, facilitating real-time communication and data capture and creating the peace of mind that our clients' employees are accounted for at any time, anywhere in the world.
---
Article: Oil Pipeline Leak Detection – Advanced Laser System Capable of Revealing Invisible Threats
The data the pipeline industry needs to have. Flyscan delivers the value you've been expecting from your aerial visual inspection. We automate detection and report multiple potential threats that can affect your pipeline assets and everything that surrounds it.
---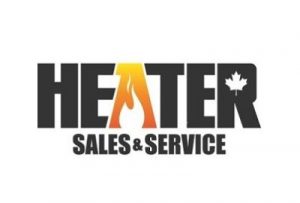 Heater Sales & Services offers a huge selection of heating options, such as indirect fired, flameless, direct fired and radiant. These units run on a wide range of power sources including gasoline, diesel, natural gas, electricity, propane and oil. Many of Heater's heating products are ductable, too, providing flexibility and efficiency for every heating project.
---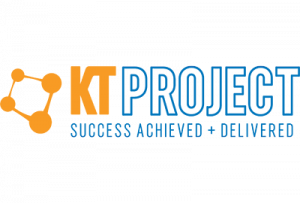 Article: Reading a Glossary for Advancement and Enjoyment

The KT Project saves organizations significant money and time, by providing key resources to leverage expert knowledge transfer for successful project execution. Knowledge transfer is the process by which experienced personnel share-distribute behaviors, knowledge, and skills, with colleagues, and with personnel who will replace them.
KT Project how-to guidelines and training help organizations eliminate, minimize, and mitigate project challenges caused by knowledge gaps. The main volume of work comprises documents related to engineering and procurement, and supply chain work processes. The signature guideline is the Common Industry and Project Terminology. It defines thousands of common acronyms, abbreviations, phrases, and terms. This work is continuously expanded to include meanings for existing, new, and special terminology.
---
Lease Locator started as an Oil & Gas industry based app that used LSD or Coordinates to guide users to locations. This hugely successful app was first developed for Android over a 5 week period, and after great demand was later released on iPhone for iOS. The app has been downloaded over ten thousand times, and has over one thousand searches being processed every day.
---
Article: Who is Lux Modus?

We are Lux Modus. A remote sensing technology company focused on democratizing the collection of 3D data for the world.
​
By lowering equipment costs and eliminating the need for advanced software and specialized training, we are bringing accurate, high resolution 3D scanning technology to the masses.
We believe that through our effort to democratize 3D mapping we have created the fastest, easiest to use and most affordable mapping system.  It provides flexibility to our customers, in how data is collected, how it is paid for, and how it is delivered, all while reducing the cost of ownership, freeing customers from expensive software and training, and allowing customers to collect data on their terms.
---
Article: Eliminating Pneumatic Instrument Methane Venting

Marathon Compression is a proven creative solutions provider that delivers comprehensive design and engineering services, working collaboratively with clients to supply compression equipment to the oil and gas industry.
With a singular focus on the client experience, Marathon Compression will go the distance for you and your organization. Contact us to learn more.
---
What is
Payload?
Payload is an easy-to-use cloud-based solution to digitizing  and shipping . By connecting the field to the office in real-time clients using Payload gain greater visibility into their entire business cycle.
We are on a mission to revolutionize the way companies manage their logistics through the power of automation and data driven decisions.
---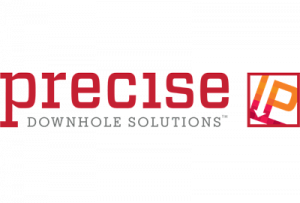 Article: Oura Is An Intelligent Electric Gas Lift Valve That Provides Highly Accurate Real-time Data of Pressure and Temperature At Every Valve Location
Article: The Resonant Frequency Transducer (RFT™) sensor is the most advanced electronics-free downhole high-pressure/high-temperature pressure sensor

Providing complete turnkey solutions to all downhole instrumentation, specializing in pressure and temperature monitoring. From manufacturing, installation to final commissioning, we work to bring you profitable results with an experienced team of engineers and field operations dedicated to a high standard of customer service and safety.
---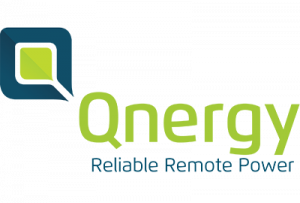 Article: Stirling Powered Methane Abatement – Learn More
Qnergy (q-ner–gy) is the world's leading clean technology manufacturer of Stirling energy systems. The company provides reliable remote power in the 500 to 10,000-Watt range, helping companies improve operational efficiency, decrease cost and reduce emissions. Qnergy has a manufacturing facility in Ogden (UT) and offices in Calgary (Canada).
---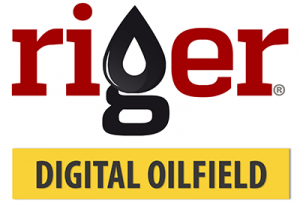 Article: RigER Mobile Oilfield. Electronic Field Tickets. "No Internet in the Field"? – No Problem.

Who RigER is for
RigER is an oilfield services software that enables field workers, supervisors, and office staff to get work done faster and easier – eliminating errors, delays, and inefficiencies associated with paper tickets, spreadsheets, whiteboards and other analogue tools.
---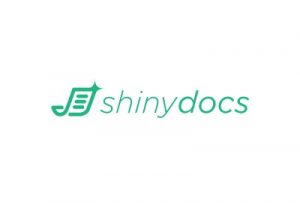 Shinydocs Cognitive Suite
Our Cognitive Suite uses Artificial Intelligence to analyze all of your data at machine speeds. With this advanced technology, you can demystify your data and get meaningful insights so you can make better business decisions.
---
VEERUM is a SaaS provider that matches digital technologies with asset ownership, helping our clients build and maintain a better world.
Founded in 2014, today we are a global software provider headquartered in Calgary, Alberta. Watch how we bring visibility, transparency, and certainty to asset ownership. Unlock the potential of asset ownership with VEERUM's powerful visualization solution.
---
Article: How do you reliably verify clean drinking water on your worksite?
WaterFleet is a best-in-class service provider of mobile water and wastewater utility services, and workforce relief solutions.
We provide millions of gallons of verified potable water to thousands of workers every month. We process millions of gallons of domestic wastewater to a reusable standard, taking hundreds of trucks off the road and raising the quality of life of the workforce we affect.
Using state-of-the-art proprietary technology and trained technical staff, we solve human water needs in places where water and wastewater utilities are not available.
Who is WaterFleet? The first and the best to bring clean water. Where you need it. When you need it.
---
Due to unprecedented challenges created by a growing inventory of mature producing assets, extreme commodity price volatility and mounting global concern over GHG and methane emissions, today's upstream oil and gas industry must seek and embrace new ways of doing routine jobs. Innovation and technology are the keys to the industry's continued success.
Winterhawk Well Abandonment was established to conceive, develop and commercialize new approaches to assist oil and gas developers improve the economics and profitability of their new, existing and mature production operations. Winterhawk offers technologies in wellbore operations; mature asset retirement; annular communication and surface leakage; contaminated site reclamation; methane and GHG emissions reduction.
Share This:
---
More News Articles