Heavy-duty equipment used in the oil & gas industry requires robust hydraulic cylinders capable of handling the force and load of the most demanding applications.
RAM offers many cylinder designs and sizes to accommodate the wide range of equipment used in the oil field. Precisely engineered for your application, RAM's Custom Heavy-Duty cylinders will achieve your performance specifications. These cylinders ensure 24/7 reliability and operate under extremes in temperature and working conditions.
RAM's expertise in designing and manufacturing custom heavy-duty cylinder solutions ensures the best high-quality materials are used specifically for your performance requirements.
Heavy-duty applications may benefit from specialized materials, including:
Corrosion-resistant materials for piston rods such as nitrided, stainless steel, or nickel-plated
Bronze, aluminum bronze, or composite bushings minimize wear and are replaceable for ease of servicing
High strength steel for barrels or mounts can accommodate higher operating pressures
High pressure or high flow ports to match pressure system ratings
High or low-temperature seals to correspond with operating environment.
RAM can produce cylinders from pre-engineered cylinder drawings or provide complete design engineering services. RAM also has the technical expertise to deliver cylinder solutions for other needs, such as cost reduction or performance improvement, reverse engineering for replacement or repair cylinders. Our engineers will work with you to design for your specific needs.
RAM has been producing Hydraulic Cylinders for over 45 years, developing a solid name around quality and reliable products and services.
Contact the RAM team to discuss your heavy-duty cylinder requirements today!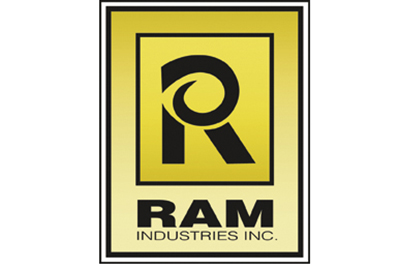 Share This:
---
More News Articles