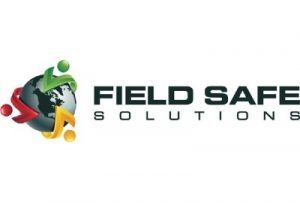 The Rise of the Connected Worker
Worker safety is always a top priority and helping our clients achieve this is Field Safe's goal. The industry is evolving from the days of manually completing and submitting forms from the field and keeping a binder of safety regulations somewhere in the back of a truck. Today's digital health and safety applications keep your workers safer but also create operational efficiencies and lower costs. They connect workers and enable real-time communication and data sharing between the field and head office.
Benefits of a Digital Health and Safety Application:
Real safety in knowing where your people are any time, anywhere in the world while connecting them with key jurisdictional emergency care providers like STARS Vigilant service.
Ease of use improves adoption and increases forms completion and submission.
Digitizing forms completion and submission reduces errors and cuts completion time by as much as two-thirds.
Process reviews improve workflows and consolidate forms.
Audit trails and "just in time" access to safety documents protect against fines for regulatory non-compliance.
A paperless process reduces paper procurement, storage, and security costs.
Real-time sharing of data speeds up analysis and reporting which supports better business decisions.
Field Safe is dedicated to helping our clients ensure the health and safety of their people and we believe that digital applications will facilitate continuous improvement of your health and safety programs. Those who continue to use manual processes do so at the risk of their workers' well-being.
The Connected Worker:
Connecting workers with a digital safety application makes their jobs easier and improves their well-being while also creating optimized, lower-cost operations.
Thanks to advanced technology like Iridium Go! the service area for cell phone coverage is larger, meaning your ability to communicate back and forth happens in real-time more often.
Your cell phone replaces the binder in the back of the truck with digital documentation that is updated immediately and available "just in time".
Forms are completed and submitted fast. Head office receives completed data instantly and uses it to create more efficient operations.
But the road to zero incidents never ends. Companies are always interested in advancements that improve worker safety and support their goal of zero incidents. Geofencing and Internet of Behaviors are two areas our clients are embracing. This short video explains this in more detail:
Field Safe sees the continued management of data through connecting workers an area that affords much more opportunity to help companies improve worker safety and do it in a manner that uncovers new business efficiencies and new cost savings.
About Field Safe Solutions:
Founded in 2014, Field Safe Solutions is a cloud-based software as a service company. Our head office is in Calgary, Alberta, and we have satellite offices across North America including Houston and Dallas Texas. Our easy-to-use digital health and safety application and smarter workflows methodology connects all workers facilitating real-time communication and data capture. Create peace of mind that your people are accounted for at any time, anywhere in the world.
Click here to register for a free product demonstration.
Share This:
---
More News Articles