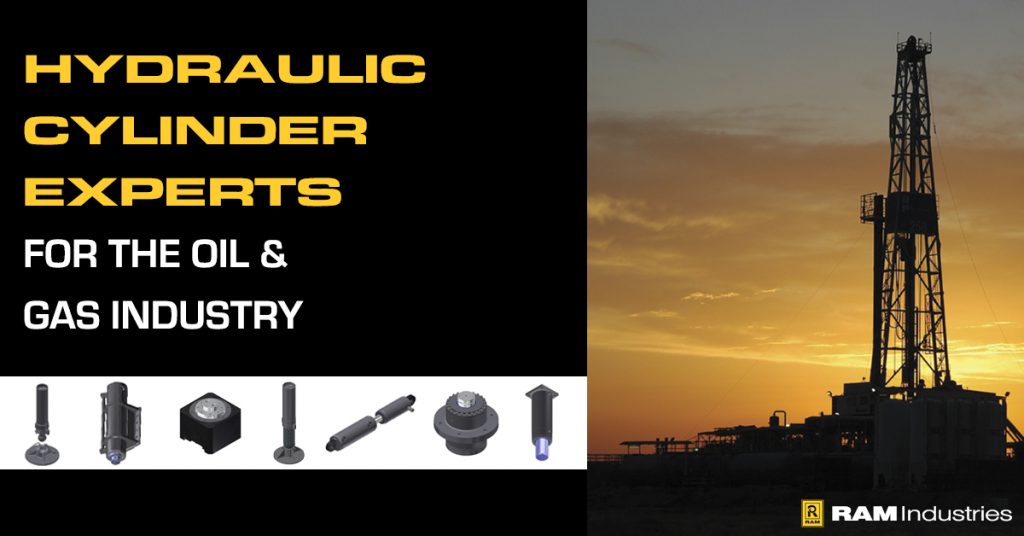 RAM is a Hydraulic Cylinder Manufacturer with the experience and expertise to serve the needs of the Oil and Gas Industry. RAM has been producing Hydraulic and Pneumatic Cylinders for almost 50 years, developing a strong name around quality and reliable products and services.
RAM is well versed in cylinder applications within the Oil and Gas industry including – drilling and exploration equipment, production and service equipment, mast scoping cylinders, hydraulic pump jacks and rig moving systems.  Many RAM cylinders have been designed for OEM applications such as these, and have been used extensively for many years in large oil and gas operations throughout the Americas and Middle East.
As a custom manufacturer, RAM's approach is to establish a close technical rapport with every customer sharing ideas and gathering critical information regarding cylinder fit and performance requirements.  Within the Oil and Gas sector, this relationship is often with project managers, engineering consultants or teams, branch operations, service shops, rig sites, end users, and many entrepreneurs developing new applications to serve this market and its changing needs.
RAM has integrated two models of Mast Raising Telescopic Cylinders specifically for the Oil and Petroleum sector which are fully interchangeable with accepted current market cylinders.   The designs are pressure rated for 2500 PSI, utilize precision honed and chromed material, and have a stroke length of 132 inches.
Standard and Ball End Stabilizer Cylinders are also available for levelling and outrigger applications.  RAM offers standard models or customizable options like bore size, stroke length, mounts, ports, jacking pads and internal pilot operated check valves. These stabilizer cylinders come standard with an external adjustable locking ring mechanism, eliminating the need to adjust because of drift during use.
RAM can supply cylinder products from pre-engineered cylinder drawings or provide complete design engineering services. RAM also has the technical expertise to deliver cylinder solutions for other needs, such as cost reduction or performance improvement, reverse engineering for replacement or repair cylinders, or re-engineering foreign designed cylinders to North American dimensional and material standards. Our engineers will work with you to design for your specific needs.
Engineering services using 3D modeling are available to provide critical dimensions and simulated images of custom cylinders.  This service is beneficial for design verification, customer pre-approval, and integration of the product into the customers' overall equipment design. On site visits, engineering meetings, technical support, and prototype services are also available to ensure cylinder fit and function testing before full production.
RAM Industries has maintained ISO 9001 certification for cylinder manufacturing and custom machining services. RAM has continuously upgraded its quality systems, inspection methods, inspection tools and equipment to stay abreast with advancing technology.
RAM is experienced with accommodating quality requirements to API (American Petroleum Institute) standards or other customer-specific inspection or technology requirements. Every RAM customer receives after sales support, installation guidance, parts, and warranty services as part of its ongoing commitment to every relationship.
Visit us at www.ramindustries.com and reach out to our team of experts today!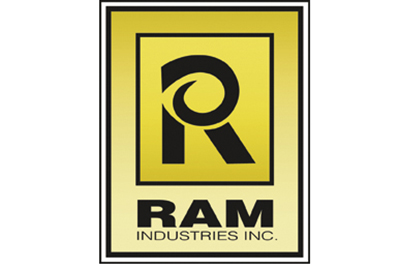 Share This:
---
More News Articles