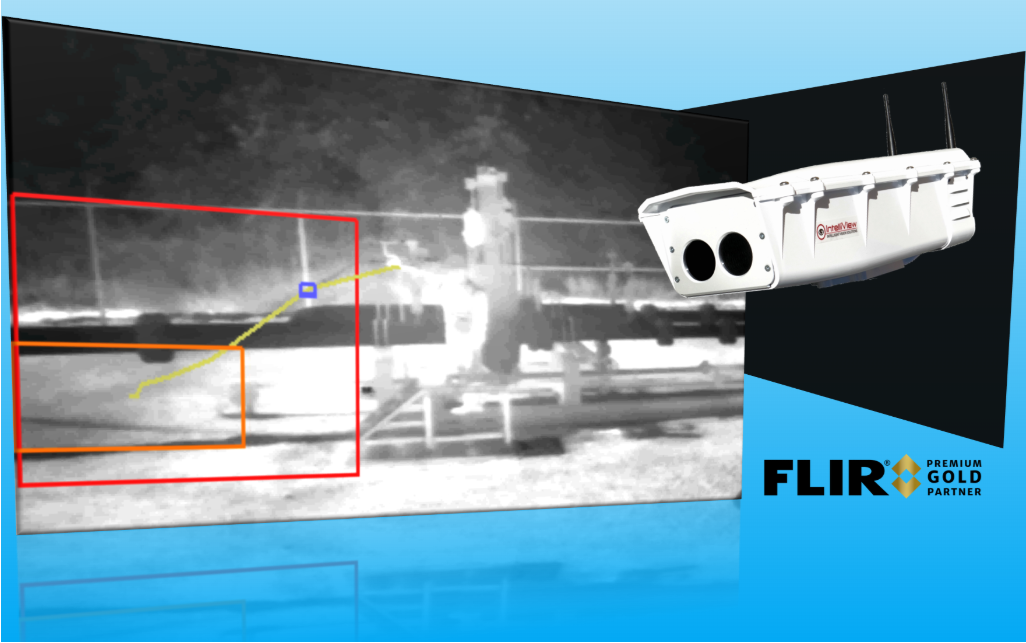 Unplanned methane emissions can occur at any time and between periodic ground and aerial surveys, leading to the event being missed by these methods. And when detected by standard non-visual sensors such as sniffers, lasers and computational pipeline monitoring, verification is only possible by dispatching personnel to the site – not only adding cost and windshield time but also putting workers at risk.
These and other unforeseeable events, including extreme weather and health advisories, could delay response by days or even months and result in costly environmental, safety and business impacts.
In the HSE-conscious oil and gas industry, every second counts. Clearly, early leak detection and validation are vital to timely action. To help curb GHG emissions, technology innovators are playing a paramount role by arming upstream, midstream and downstream operators with these capabilities.
Thermal Imaging for Methane Visualization
Thermal or infrared (IR) sensors produce gray scale images by interpreting the heat signatures of objects within its field of view. This type of sensing has several advantages. Image quality is not affected by the existence or lack of illumination and it is relatively immune to weather conditions (e.g. snow, heavy rain, wind, fog).
Standard Optical Gas Imaging (OGI) cameras, named "best system for emissions reduction" by the Environmental Protection Agency (EPA), are spectrally filtered to the Mid Wave IR band (3-5 µm) to visualize methane, a gas imperceptible to the naked eye. Though widely used today to comply with regulation (Quad Oa or Subpart OOOOa to 40 CFR Part 60), the handheld devices are cost-prohibitive (cooled core is pricey and requires periodic maintenance) to many. And due to being operator dependent, they are impractical to use in continuous applications necessary for high consequence and mission critical operations.
Long Wave IR (LWIR) band (7–14 µm) based thermal imagers are much less expensive and do not require cooling. However, these have not been able to reliably detect dry gases, like methane, until the arrival of the pioneering FLIR GF77 Gas Finder.
An Integrated Technology Visual Solution
Multiple studies indicate that the majority of total methane emissions in North America come from a small number of super emitters.
Global thermal imaging leader FLIR Systems and leading video analytics specialist IntelliView Technologies Inc. stepped up to the challenge. Their recent collaboration resulted in the engineering of a solution that cost-effectively targets these large leaks to make oil and gas operations GREENER, SAFER and MORE EFFICIENT.
The IntelliView Dual Camera Analytic Module – Methane or DCAM-M combines the visualization capabilities of the FLIR GF77a core sensor and a HD color camera with built-in patented/proprietary image processing artificial intelligence (AI).  The fixed-format system automatically detects methane leaks and sends alerts in a matter of SECONDS.
Continuing Value and Savings
"By developing an affordable and edge-based alternative to cooled OGI and gas cloud imaging cameras that covers a wide range of detection requirements, IntelliView and FLIR have made thermal technology accessible to a larger segment of the industry," says Chris Beadle, IntelliView VP for Sales and Marketing.  "As part of a multi-level insurance approach, the DCAM-M strengthens methane mitigation initiatives and supports the safety goals of energy companies, and at the same time, allows them to be proactive and lead in best practice."
The industry-proven DCAM-M's design incorporates the integrated technology advantages of the IntelliView liquid leak detection platform, which is installed at global operator facilities. The included HD color camera enhances thermographic image verification and can be utilized for security and maintenance inspections. The IIOT system can be scaled as needed and interoperates with existing LDAR systems. On-site processing uses minimal bandwidth, which is ideal for remote and/or unmanned distributed assets, such as well pads, terminals and compressor stations.
Return on investment is an equally crucial consideration for any company looking to acquire new technology. While delivering HSE benefits, the DCAM-M brings monetary savings across the board. These include minimized product loss, minimal data charges, low device maintenance costs, reduced or averted carbon fees and regulatory fines, and significantly fewer confirmatory and routine site visits. With eyes on site also comes improved overall monitoring capability and validation of alerts generated by implemented non-visual sensors.
A leader in leak detection video AI, IntelliView is committed to driving the cost-performance envelope through continued innovation.  The company goes further by providing solution optimization in-house and ongoing support to ensure unique site requirements and peak performance are achieved.
In addition to methane detection, IntelliView's comprehensive line-up of industrial offerings also include Liquid Leak Detection (Oil & Gas), Asset, Perimeter and Process Monitoring, Flare Stack Monitoring, Wildlife Detection & Protection.
Learn more about the DCAM-M:
View Product Page
Download Methane Solution Infosheet
[email protected]
1-403-618-3936
Share This:
---
More News Articles