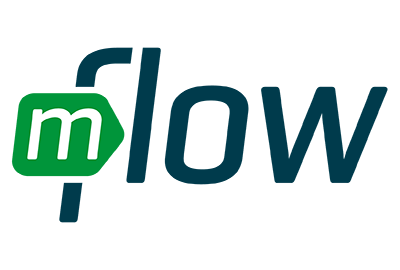 At M-Flow, we understand that the biggest priorities right now for oil and gas companies are to improve environmental impact while simultaneously reducing costs and increasing production, which is why we work closely with our customers to optimize their wellpads, allowing them to fully unlock their wellhead value.
It's been a rough ride for the oil and gas industry, and the last 6 months in particular have proven that the only way forward is for companies to adopt advanced technologies and develop new and more sustainable ways of working.
Embracing the digital oilfield will significantly help operators overcome the issues they are facing in the current environment and taking the first steps towards this might be easier than you think.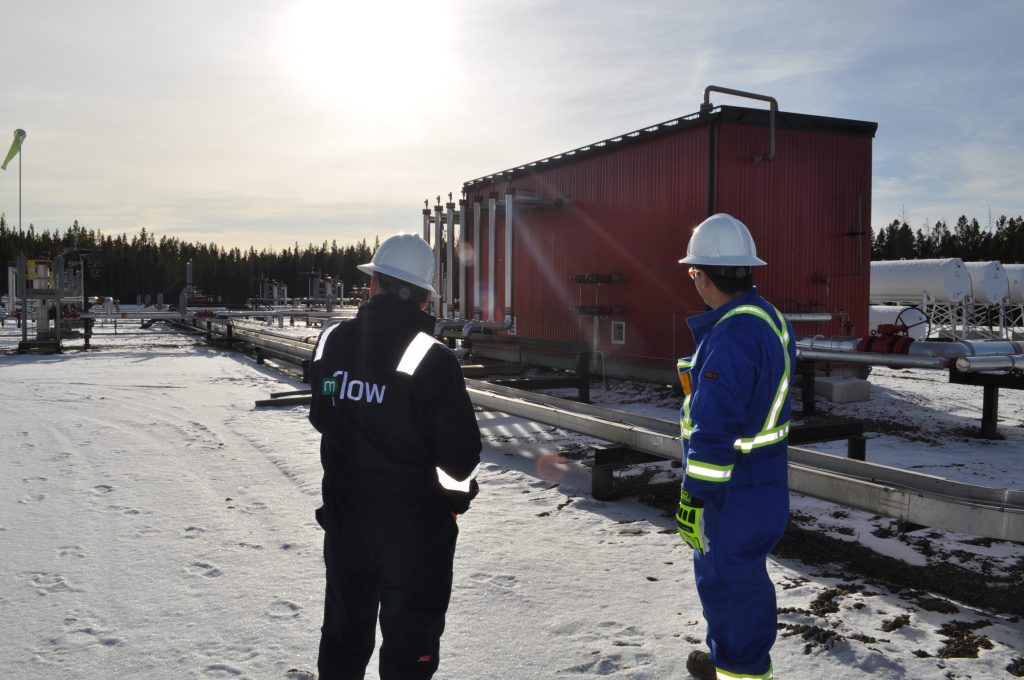 Data that unlocks operational efficiency
M-Flow's unique technology delivers reliable and accurate multiphase fraction measurement in even the harshest operating conditions, at a competitive cost for the current economic environment. The continuous, real-time data provided enables our customers to make key operational decisions to increase their production, reduce costs and minimise their environmental footprint.
A lack of well understanding drastically reduces operational effectiveness which in turn lowers profits.
Better data means:
Improved reservoir knowledge
Better artificial lift planning
Optimised human intervention
Minimised HSE risk
With fully digital electronics and cloud-based data management, M-Flow uses a transparent system to process and present your production and diagnostic data allowing you to see the whole picture. The data you need can be accessed 24/7 via a secure network portal, on any connected device you choose, anywhere in the world.
And data continuity is only one of the advantages of multiphase measurement systems. While multiphase systems will rarely come out ahead in a single point accuracy comparison with a test separator, their overall value is proven when reviewed against a broader set of operational parameters including cost, operational footprint and fugitive emissions.
Improving your environmental footprint
Before installing any of our measurement systems, we often assist our customers by redesigning their wellpads, enabling the removal of flare stacks and eliminating test separators, pneumatic valves and other sources of methane emissions.
M-Flow's design – which consists of a unique, carbon fibre structure with embedded proven sensing systems – can be installed and left running in the harshest environments without needing ongoing physical maintenance or recalibration. This, alongside the fact that your oilfield can be monitored remotely, significantly reduces the need for site visits.
Our systems allow you to lower your costs, promote better health and safety and ultimately improve your environmental footprint by reducing emissions and minimising the number of workers in the field and trucks on the road.
Decision-making data from every well
More and more operators are understanding the value of accurate and reliable measurement data and are successfully adopting digital multiphase measurement methodologies. At M-Flow Technologies, we are proud to be assisting our customers with this and to be contributing towards a more sustainable future for the oil and gas industry.
Whether we're simply replacing outdated equipment, or completely re-designing a facility layout, M-Flow systems allow for the greatest flexibility of any Multiphase System on the market at an affordable cost. To find out more, please contact Patrick Tutty via email or phone:
Patrick Tutty
VP Business Development and North American Operations, M-Flow Technologies
T: (403) 829-3261
E: [email protected]
www.m-flow-tech.com
Watch our video to find out more about M-Flow
Share This:
---
More News Articles