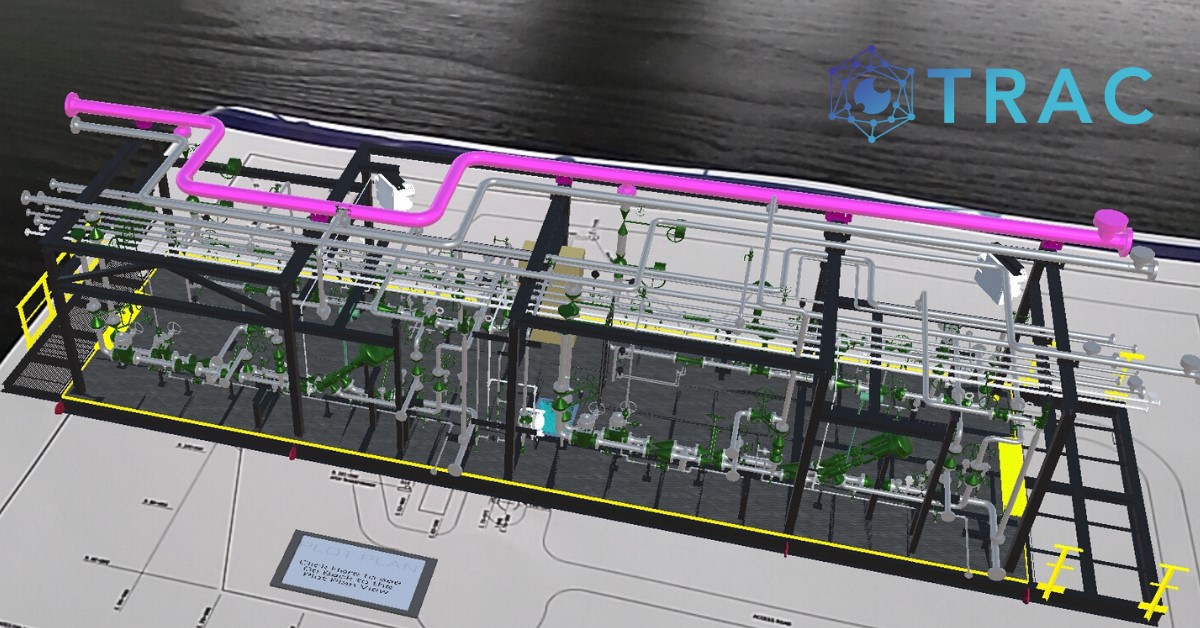 The review of piping layouts and module designs, once held in the office boardroom, have now been forced to take place from each of the participant's homes. These important meetings are easily impeded by cumbersome review platforms or laggy internet, creating an urgent need for a model review format that actually increases engagement while working remotely. Here, we present a case study in which a local EPCM firm employed TRAC—a platform that uses novel technology to streamline the model review process. TRAC presents a more intuitive and effective platform to improve user experience, allowing models to be viewed in augmented or virtual reality.
The Problem
Design reviews are a critical part of gathering information from stakeholders on  new equipment and piping modules. All too often changes are made after equipment arrives on site as this is the easiest time for stakeholders to provide their input. Their input early in the design cycle is fundamental in preventing re-work, which directly impacts project scheduling, productivity, and costs. That's why it's important to have an improved and effective method of conducting virtual model reviews.
3D-viewing software takes up an enormous amount of bandwidth and not all stakeholders will have the software necessary to participate in the model review. As a result, a single presenter shares a 3D viewer program from their computer through a video conference. This presents challenges as stakeholders are only able to view what is being shown, making it very easy to get distracted or preoccupied with a simple email or text message. This is further complicated by all the bumps and pauses inherent with video conferencing. Traditional design reviews also only allow for a single point of review—the model has to be examined as group, and this forces participants to hold off on questions until the facilitator is available. Given that various stakeholders will draw from their own areas of expertise in contributing feedback, it would be extremely helpful to have an individualized viewing.
The Solution
TRAC presents a simple, intuitive interface that can be viewed on any device, anywhere. To begin with, the 3D model is connected to a network application online, so viewing the model doesn't take up a bevy of bandwidth.
After entering the platform, piping or any other item can be highlighted in real time for the group to see, so the presenter can guide participants through the model. At the same time, participants can also view the 3D model individually. Screen views and measurements can be shared, so participants won't need to request specific views. The 3D model will also be compatible with augmented or virtual reality, bringing the facility to life and bolstering the review with added realism.
Findings
The local EPCM firm and their clients found TRAC to be a success—the program proved easier and more flexible than the platforms previously in use. The model review was found to be completed quicker with a higher degree of communication and collaboration. This in turn increased the quality of design input leading to a more streamlined execution of the project.
The local EPCM and it's team will be implementing TRAC on all model reviews moving forward, both presently and after social distancing restrictions are lifted.
In short, TRAC provided an enhanced platform for conducting design reviews, making the process more effective while keeping employees safe and preventing the spread of Covid-19.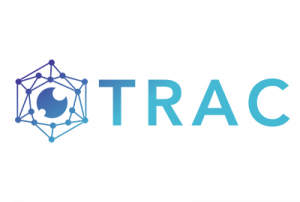 To book a demo with TRAC please contact:
Robert Wong Tek Kong
403-891-6774
[email protected]
https://tracyyc.com/
Share This:
---
More News Articles