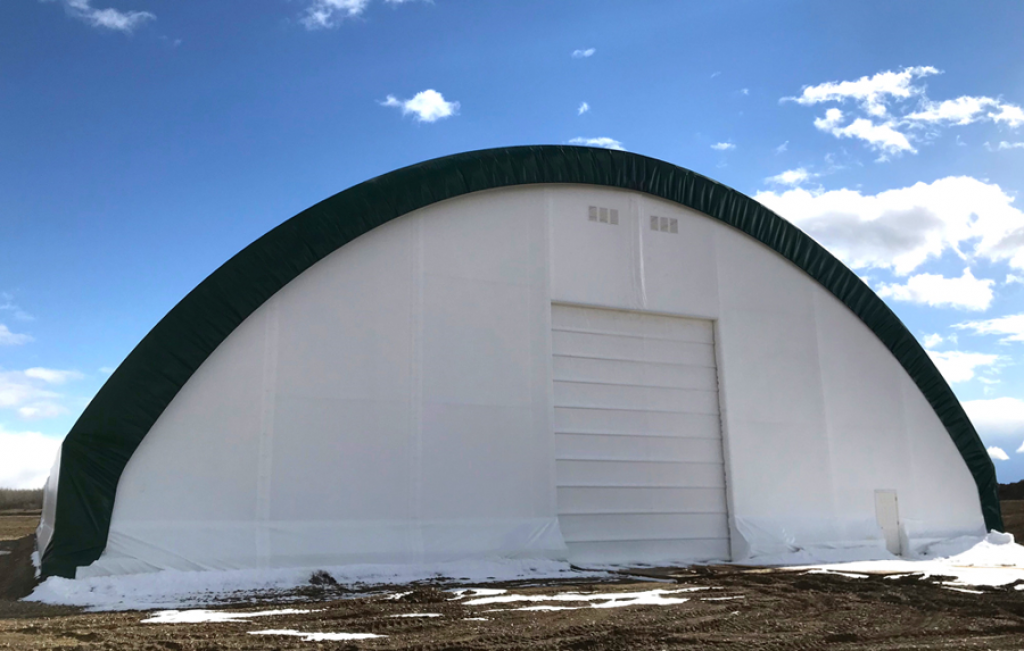 100×144 ClearSpan Structure constructed on concrete blocks
G&B Portable Fabric Buildings is excited about our continued expansion into the United States. As the company has grown, the additional expansion offers new and innovative solutions for building storage and warehousing in the gulf coast states such as Texas, Louisiana, Mississippi, Alabama, and Florida.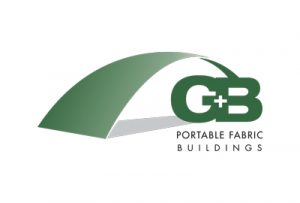 G&B; Now serving the United States with the best in pre-engineered fabric structures
As G&B grows, we've come to adapt our buildings to suit a variety of industry applications including providing storage solutions for remote oil and gas extraction sites. Our buildings also offer solutions as temporary or permanent disaster relief centers for storing emergency equipment, personnel and or medical equipment and materials. G&B structures are also ideal storage and maintenance solutions for power generation stations, water and sewage treatment centers and or remediation. With the growing demand for travel, G&B is also able to provide full service turnkey solutions for aviation facilities looking to expand their operations. Our internal processes ensure quality control over our products, personnel and all services provided by any team member at G&B.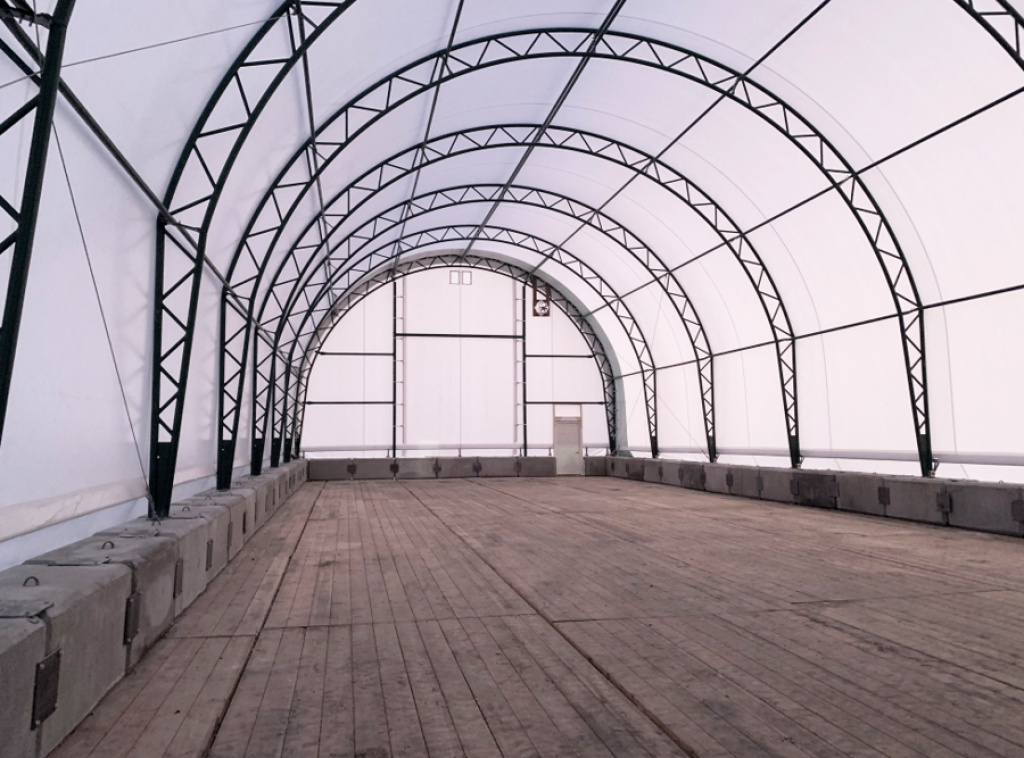 40×98 engineered fabric building for equipment and materials storage
Example of G&B's Turnkey Building Solutions
As the Gulf Coast is industrialized with manufacturers of petrochemicals, petroleum refineries, fabricated metal products, aerospace research centers as well as ports and marine transportation facilities, it's important to understand what G&B's turnkey building solutions, certified crews and building materials, as well as our variety of foundation options (including zero impact initiatives) can offer to these growing industries.
As an example, G&B supplied, delivered and installed a 40×98 engineered fabric building with a 10ft straight leg profile. This building was fastened to concrete blocks for a pipeline company in North America. This building is purpose-built to have higher clearance to set up a racking system, which will provide additional storage for building materials and construction equipment.
The covered structure was constructed with a 14ft high and 12ft wide steel overhead door with an electric opener; making it easier to store, maintain and mobilize large construction equipment on the remote site. Additionally this building includes gable end vents and two electric fans ensuring maximum air flow to follow national building code standards.
G&B Portable Fabric Buildings: Providing national and international commercial and industrial markets with certified, custom and pre-engineered manufacturing, hoarding, insulated, and standard fabric buildings.
Give us a call today (1-855-258-2578) and speak to our knowledgeable and professional sales team.
We cover your assets; AnySize AnyTime AnyPlace
Share This:
---
More News Articles