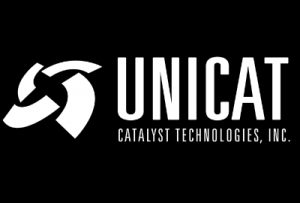 UNICAT Catalyst Technologies, Inc. welcomes you to our Pressure Swing Adsorption Seminar to be held at the Hilton New Orleans Riverside in New Orleans, LA on November 14 – 15, 2019.
Regardless of your experience, you will leave with the fundamentals of PSA systems and the knowledge and valuable trouble shooting skills to optimize your PSA unit.
Where
Hilton New Orleans Riverside
2 Poydras St, New Orleans, LA 70130
When
November 14 & 15, 2019
Register
Event registration at: www.unicatcatalyst.com/events-2019-psa-seminar
Speakers
MANI ERFAN
UNICAT CATALYST TECHNOLOGIES, INC.
Mani Erfan is co-founder and co-owner of UNICAT Catalyst Technologies, Inc. . He holds the position of UNICAT's Chief Executive Officer and is based out of UNICAT's corporate office in Alvin, TX. Mani attended the University of Florida and graduated with a Bachelors of Science in Chemical Engineering with High Honors. Before founding UNICAT Catalyst, he worked with multiple companies Haldor Topsoe and Parkans International.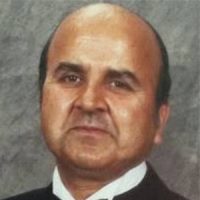 BAL KAUL
STARC CONSULTING
Bal has a Ph.D. in chemical engineering from University of California, Berkeley, USA with over 40 years of experience in the Energy industry. Bal held various positions for Exxon Mobil asset support, marketing, identifying & leading deployment of new technologies. These include hydrogen plant generation and separation technologies such as Pressure Swing Adsorption (PSA). Hold 53 US granted patents including 15 in the PSA field.
GARY GILDERT
VANGUARD CATALYST, LLC
Gary joined UNICAT Catalyst Technologies, Inc. in 2016 and is the GM at the newly formed Vanguard Catalyst, LLC. Gary has worked in the hydrocarbon processing industry for over 35 years in plant operations, capital projects, R&D purchasing and testing catalysts and product development. He is an internationally recognized expert in hydro treating with an impressive record of patents, publications and international presentations.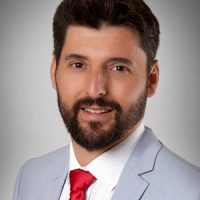 XAVIER LLORENTE
UNICAT CATALYST TECHNOLOGIES, INC.
Xavier Llorente is a Technical Sales Engineer that represents UNICAT Catalyst Technologies, Inc. throughout Europe, Asia and parts of Africa and Middle East. Xavier has been familiar with UNICAT products since 2011 and joined the team in May 2014. He graduated with a Master of Science degree in Chemical Engineering from the University of Barcelona, along with with an MSc in Environmental Engineering.
GARY BENNINGTON
MAGMA CERAMICS
Gary Bennington's 30 years of experience within the oil refinery, catalyst, chemical, & steel industries, has included sales, technical support, marketing and business development. Gary started his career with Davy Process Technology working on Pre-Reformer and Methanol technology followed by 18 years with Johnson Matthey in the area of new build hydrogen plant catalyst design, development and sales. He joined Magma Catalysts in early 2019 to promote their innovative new steam methane reforming technology.
Register
Event registration at: www.unicatcatalyst.com/events-2019-psa-seminar
Share This:
---
More News Articles