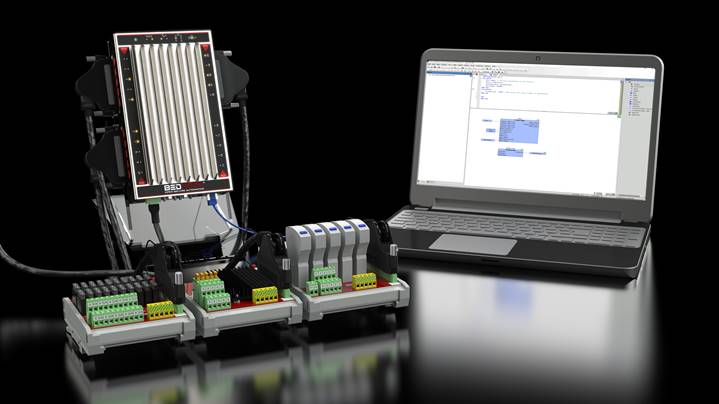 Upgraded IEC 61131-3 compatible engineering software available for free download; reduces automation development costs.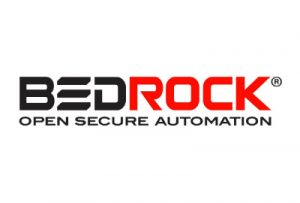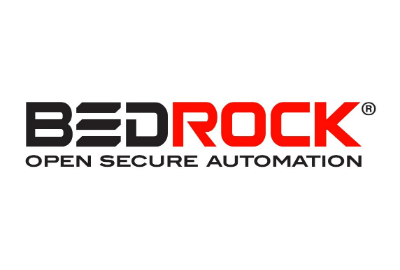 San Jose, Cal. – Bedrock Automation, maker of Bedrock OSA®, the world's most powerful and secure automation platform, has announced a new version of its free  IEC 61131-compliant integrated development environment (IDE). Bedrock IDE 1.10 features a completely redesigned Device Management Tool, simplified integration of firmware into the IDE and service packs, and ability to update all controllers and modules to the latest firmware with a single click. It can even update multiple controllers simultaneously.
Bedrock IDE 1.10 is the engineering environment for the Bedrock OSA platform, which provides intrinsically secure PLC, SCADA RTU, and DCS functionality. Unlike other process automation vendors, who charge thousands of dollars for their tools, Bedrock provides them free to anyone who wants to build standards-based process automation routines.
The new upgrades make designing open control applications even easier than they were before.
The redesigned Device Management Tool connects to Bedrock controllers using both IPV6 and IPV4, which allows use on networks that limit IPV6 connections. Adding a TCP driver to the runtime of the controller enables a direct connection to Bedrock controllers. Simply entering a routable IP address into the connection path makes managing controllers across a layered network simple and scalable.
An enhanced open and secure library improves the Bedrock PID block and has added easy-to-use helper blocks that make pulling diagnostics and parameters out of the controller simple and pain-free.
In addition to the Bedrock IDE 1.10, all controllers have received firmware feature enhancements and reliability improvements that help perform live firmware updates on redundant systems change IP addresses and device parameters without interrupting the process, remotely reboot when needed, along with many other new capabilities.
A free Bedrock HART Configuration Tool (FDT) has also been revamped to work seamlessly with all Bedrock hardware and connected HART devices. Furthermore, the Bedrock IDE is built upon Codex Software, so Bedrock IDE users benefit also from major Codesys platform improvements to the structured text (ST) editor, which makes it easier to find related variables and jump between each instance.
Other new features include dark mode color schemes in ST that allow for a light-on-dark theme to avoid eye strain while developing code; improved troubleshooting and diagnostics for protocols such as Ethernet IP; and more support for EDS files from all vendors. Additional features have been added to IO devices to support Smart IO, which allows function blocks to be designed to work especially well with IO modules to allow single click linking of function blocks to IO.
Download the free Bedrock IDE 1.10 here today
About Bedrock Automation
Bedrock Automation, based in San Jose, California, has developed the world's most powerful and cyber secure automation platform. This Silicon Valley company has assembled the latest technologies and talents from the automation, cyber security and semiconductor industries to build unprecedented automation solutions for industrial control and power based on three prime directives: simplicity, scalability and security. The result is an award-winning automation platform called OSA® Open Secure Automation, with a revolutionary architecture and deeply-embedded ICS cyber security that delivers the highest levels of system performance, cyber security and reliability at the lowest lifecycle cost.  Build on Bedrock®!
Share This:
---
More News Articles