By Matthew Martin, Dinesh Nair, Sonali Basak and Archana Narayanan
(Bloomberg)

Saudi Aramco has enlisted the help of a former Donald Trump national security adviser and an ex-House of Representatives majority leader to pull off the world's biggest IPO.

One-time Trump staffer Dina Powell, a partner at Goldman Sachs Group Inc., and Moelis & Co. Vice Chairman Eric Cantor are among scores of Wall Street veterans hired to sell shares in the kingdom's state oil firm. The roster of bankers reads like a who's who of finance, underscoring the importance of Saudi Arabia a year after the murder of government critic Jamal Khashoggi prompted a brief spell of skittishness over doing business with the country.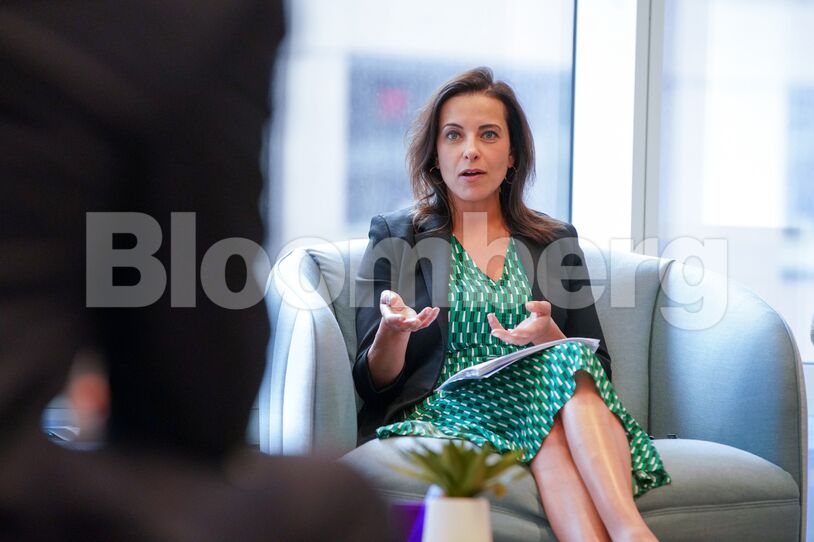 Read more: Why Aramco's Stop-Start IPO Is No Ordinary Share Sale: QuickTake
At the end of the month, many of Aramco's bankers are expected to converge at the Future Investment Initiative — an annual jamboree to showcase the kingdom's aspirations that's been dubbed Davos in the Desert. The Saudi government is set to give the official green light for the IPO at a meeting on Thursday, aiming to raise about $40 billion for the kingdom's sovereign wealth fund, and a formal announcement is expected to follow on Sunday.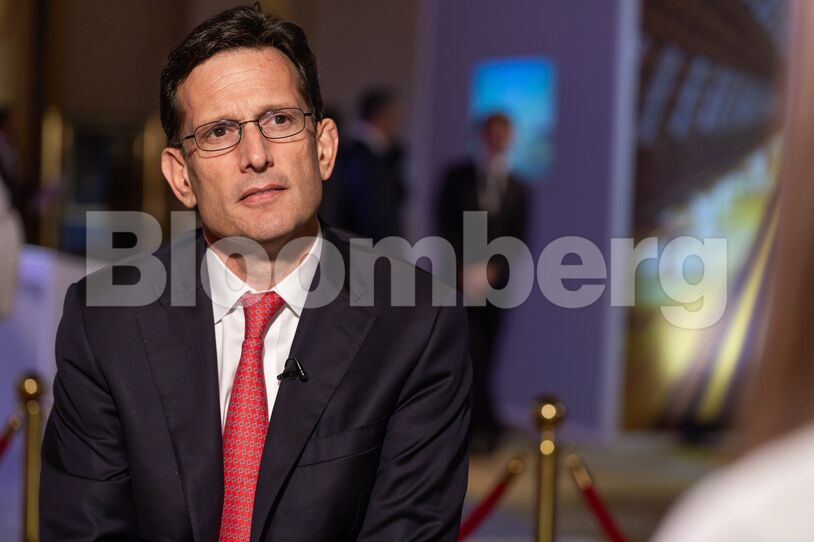 Friends Matter
Aramco has hired about 25 institutions to sell the stock. Many bankers have spent years wooing officials to get a lucrative spot on the listing, making intense pitches multiple times to Aramco executives and maintaining ties even as it was delayed. While the selection of firms such as HSBC Holdings Plc and JPMorgan Chase & Co. — which have long dominated dealmaking in the kingdom — was expected, other mandates were more surprising and highlight how personal relationships and loyalty matter more than ever.
The IPO's financial advisers Moelis, Lazard Ltd. and Michael Klein have all played a key role in selecting banks and working to ensure Aramco can secure its valuation expectations, Bloomberg News has reported. Klein, a former Citigroup Inc. executive with longstanding ties in the kingdom, has been especially instrumental in pulling the deal together.
Even though many investors are expected to come from inside the kingdom, more than 300 bankers are now working on selling the deal worldwide. Aramco has been targeting a valuation of at least $2 trillion — more than double that of Apple Inc.
BofA Surprise
Bank of America Corp.'s appointment to one of the top roles on the IPO was a big surprise, according to people with knowledge of the matter, who asked not to be identified because the information is private. The U.S. bank — a latecomer to business with Saudi government entities — wasn't expected to win a place on the deal until Chief Operating Officer Tom Montag intervened, the people said.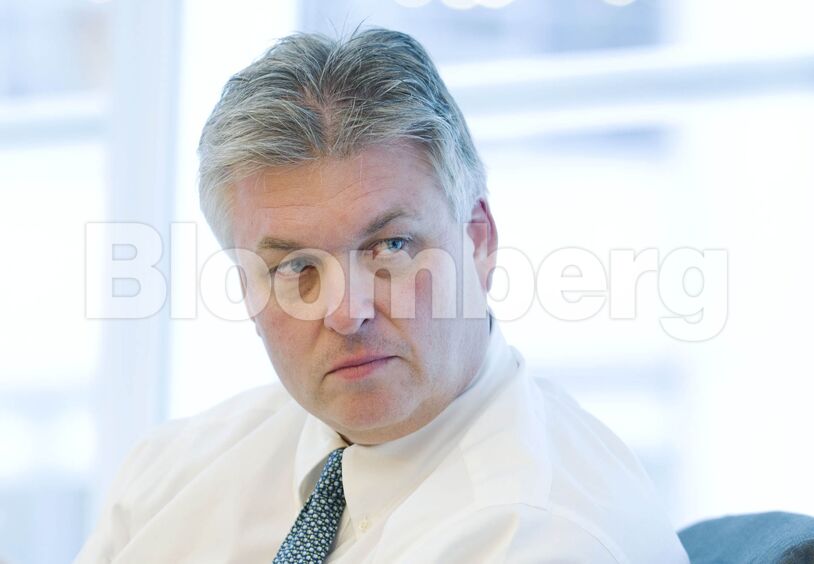 Montag personally covers the kingdom's sovereign wealth fund, the Public Investment Fund, and has a good relationship with its governor Yasir Al-Rumayyan, who also chairs Aramco. He got more of the firm's New York bankers involved in the process and helped convince Aramco's IPO committee to give them a role, the people said. Julian Mylchreest, who's worked on blockbuster oil deals including Royal Dutch Shell Plc's roughly $50 billion acquisition of BG Group Ltd., is playing a big role.
Other key bankers working on the Aramco IPO:
JPMorgan: Carlos Hernandez, head of global banking and one of its most senior bankers globally, was directly involved in pitching and is actively working on the deal. Achintya Mangla, head of EMEA equity capital markets, is also involved.
Morgan Stanley: Franck Petitgas, head of international operations and potential successor to CEO James Gorman, led the pitch in Dhahran in August. Patrick Delivanis, head of investment banking in MENA, is handling the day-to-day work with head of global capital markets for EMEA Henrik Gobel.
Moelis: As well as Ken Moelis and Cantor, Yorick Van Slingelandt, co-head of Europe, head of ECM Alexander Hageman and Middle East head Rami Touma are working on the IPO.
Citigroup: Top dealmaker Tyler Dickson has been instrumental in leading the bank's charge to get mandates in Saudi Arabia, including Aramco. Also on the deal are co-head of Middle East investment banking Hamza Girach, oil veteran Doug MacKenzie, EMEA head of energy, and Carmen Haddad, chief country officer for Saudi Arabia.
HSBC: Samir Assaf, CEO of global banking and markets, was among the few top banking executives to show up at Riyadh's FII conference last year. His commitment was rewarded when HSBC was reappointed on the IPO. Matthew Wallace, global corporate finance co-head, and Christopher Laing, head of ECM for central and eastern Europe, the Mideast and Africa, are also involved.
Credit Suisse Group AG was another surprise name on the roster. While the bank has been trying to beef up its Saudi operations and secured a banking license in the country earlier this year, it has little track record on local IPOs and isn't one of Aramco's key lenders.
The pitch team was led by CEO Tidjane Thiam. The strength of Credit Suisse's private banking business was also a key factor for Aramco — offering access to the many billions they manage for ultra-rich investors. Jim Peterkin, head of the EMEA energy practice, and local CEO Khalid Al Ghamdi are heavily involved in the deal.
For Moelis, the mandate is seen as a further sign of the boutique bank's strong ties with the kingdom and its upper echelons. CEO Ken Moelis and erstwhile Republican politician Cantor were two of a handful of Western bank executives that showed up at last year's investment forum, which was mostly shunned by other U.S. bank CEOs due to the fallout of the murder of Khashoggi.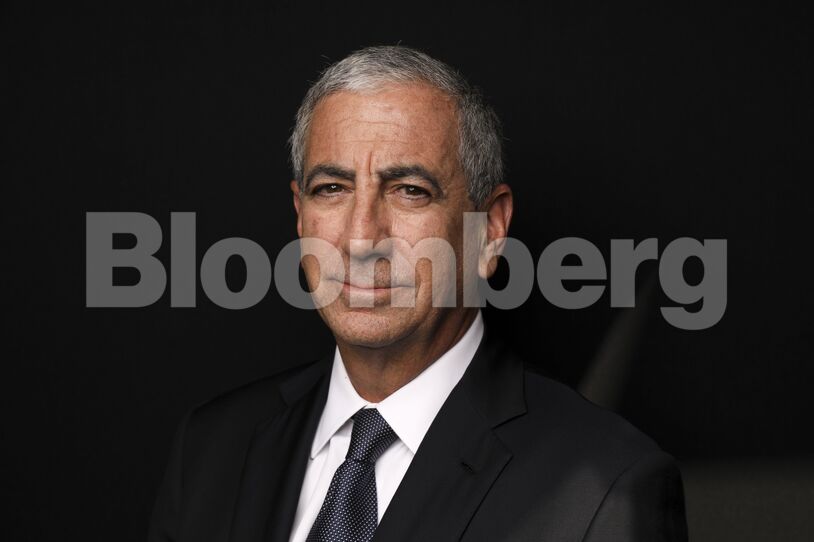 Lazard's selection is a particular boon for the bank, which wasn't one of the advisers on Aramco's first listing attempt. The boutique bank's work on Aramco's debut bond sale earlier this year, which attracted more than $100 billion of orders, put it in pole position to secure an IPO role. Their team is led by Francois Kayat, the Paris-based banker who opened the doors for the bank in the kingdom after working on the sovereign bond.
Top Roles
Two of the nine joint global coordinators, JPMorgan and Morgan Stanley, are managing the lion's share of the deal including work around tax, royalties and the company's dividend policy, the people said.
Goldman Sachs, which also secured a top role, has been making a push into Saudi Arabia as the bank's Middle East operations face fallout from the corruption scandal in Malaysia involving the 1MDB investment fund. Egyptian-born Powell, Trump's former deputy national security adviser for strategy, was spearheading the effort to win the deal alongside CEO David Solomon and international banking head Richard Gnodde.
Suhail Sikhtian, global energy co-head at Goldman, is one of the bank's key people on the deal along with senior London-based energy banker Andrew Fry and growth-markets ECM head Jonathan Penkin.
Representatives for Aramco and the banks declined to comment or didn't immediately respond to requests to comment.
The Aramco IPO is key to Crown Prince Mohammed bin Salman's plans to fund the diversification of the kingdom's economy away from its reliance on oil. The proceeds from the IPO will also help boost the firepower of the OPEC nation's sovereign wealth fund, which already has investments in funds managed by Blackstone Group Inc. and SoftBank Group Corp.
Share This:
---
More News Articles