A greener energy industry is testing investors' ability to adapt. A decade ago, integrated oil and gas companies such as Exxon and Chevron made up the biggest sub-index in the S&P 500, accounting for 7.8%. And yet, by this July, that same group had dropped to 11th place, with a 2.4% weighting. Twelve investors told Bloomberg News how they are positioning for the future. 
The big money is heading for the windmills. Over the next 30 years, the world will invest about $2 trillion in new electrical capacity from fossil fuels and more than $11 trillion in zero-carbon technologies, according to BloombergNEF. The relative costs of solar and wind are already falling well below those of oil and gas.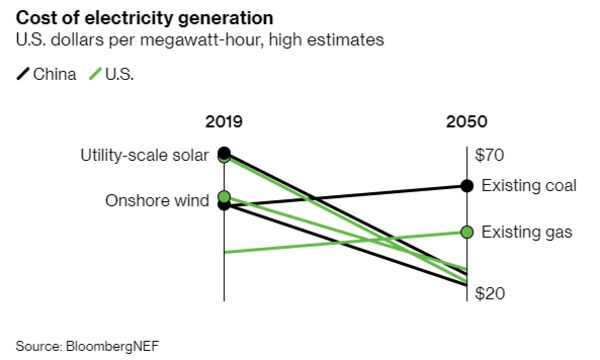 China green bond issuance is up 62% to a record high of $21.8 billion in the first half of 2019, but about half those deals didn't meet the generally accepted international standards for green bonds, according to a Climate Bonds Initiative report. Around $880 million in Chinese green bond financing went to 12 coal-related projects, according to the report.
Financial technology startup Stripe Inc. wants to apply its financial infrastructure skills to building a market for companies that permanently pull carbon out of the atmosphere. In a blog post this week, Stripe said it plans to invest at least $1 million annually on carbon sinks and carbon capture technology at any price.
Solar bets aren't for the faint of heart. While a lot of the solar sector has outperformed this year, some pain points emerged this week. Shares of rooftop solar firm Sunnova — which went public in July — tumbled after the company's net loss quadrupled in part due to some interest rate swaps. And, Walmart sued Tesla over fires linked to solar panel systems installed the roofs of the retailer's buildings just as Tesla tried to relaunch its floundering solar business with a rental option. Tesla did not respond to requests for comment on the suit.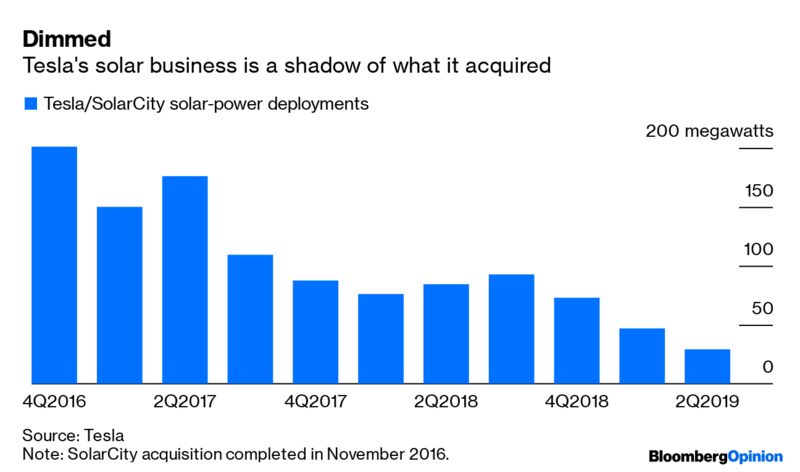 Environment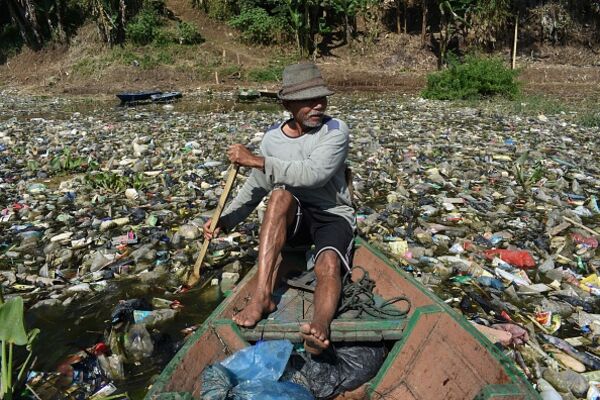 Poor water quality saps one-third of potential economic growth in the most heavily polluted areas, according to a new global analysis by the World Bank.
The U.S. could become a bigger climate risk. A new report from London-based advocacy group Global Witness, found the U.S. will account for for almost two-thirds of the world's new oil and natural gas output in the decade ahead, making it a critical obstacle to stopping climate pollution. The oil market is having a dreadful year beset by low prices, but Saudi Arabia has reportedly hired bankers to explore taking Aramco public again. It probably needs the money, writes Bloomberg Opinion's Liam Denning.
Egypt is turning to community theater to teach farmers how to save water and cope with hotter temperatures from climate change.
Toy maker Hasbro vowed to phase out plastic from its packages, but not yet from its toys. In Canada, Ontario said it will transition the costs of its curbside recycling to product manufacturers like PepsiCo and Unilever.
The city of Chicago is saving about $6 million a year due to energy efficiency programs, recycling and greener equipment and fleet management, according to the Mayor's office.
Colorado's Air Quality Commission approved a zero-emissions vehicle rule in August, making it the 11th U.S. state to require that automakers sell more electric vehicles.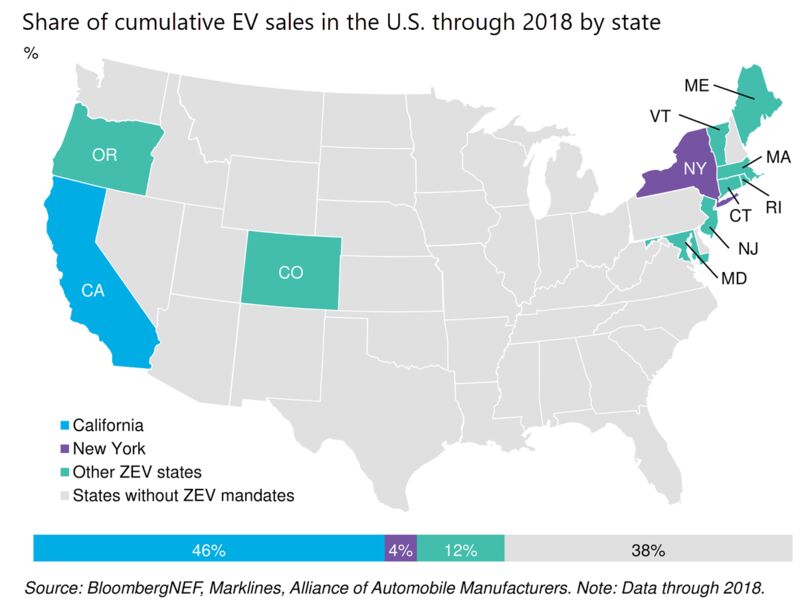 Social
Faux meat burgers made of peas, soy and mung beans are suddenly the hottest thing in food, Deena Shanker writes for Bloomberg Businessweek. While Impossible Foods has a deal with Burger King and Beyond Meat is at Whole Foods, the biggest prize — McDonald's — is still up for grabs. Meanwhile the ACLU is backing Tofurky Co. in a lawsuit over an Arkansas law that aims to bar food makers from using words like burger, steak and meat to describe plant-based products.
New York City is offering free salary negotiation classes for women in an attempt to close the gender pay gap more quickly.
Unilever wants its mayo and Marmite to have a higher purpose. New CEO Alan Jope has ordered executives at the consumer products giant to assign a clear, specific mission to each of its brands.
Governance
Shareholder primacy's days are numbered. In a 300-word statement on Monday, 181 leaders of some of the world's largest companies endorsed a philosophical redrawing of the purpose of a corporation, saying they plan to abandon the long-held view that shareholders' interests should come first. The move from the Business Roundtable to also prioritize employees, local communities and society at large comes amid growing public discontent over income inequality and the burgeoning cost of health care and higher education. Critics of the shift are asking what's next, write Bloomberg's Anders Melin and Jeff Green.
WeWork is trying a new take on unequal voting rights. In a first-of-its-kind provision, co-founder and CEO Adam Neumann's 20 votes per share would get cut in half if he doesn't donate at least $1 billion to charity within 10 years of the company's planned IPO.
Calstrs is seeking to join a pending lawsuit against Facebook's leadership, saying it wants the opportunity "to pursue corporate governance reform."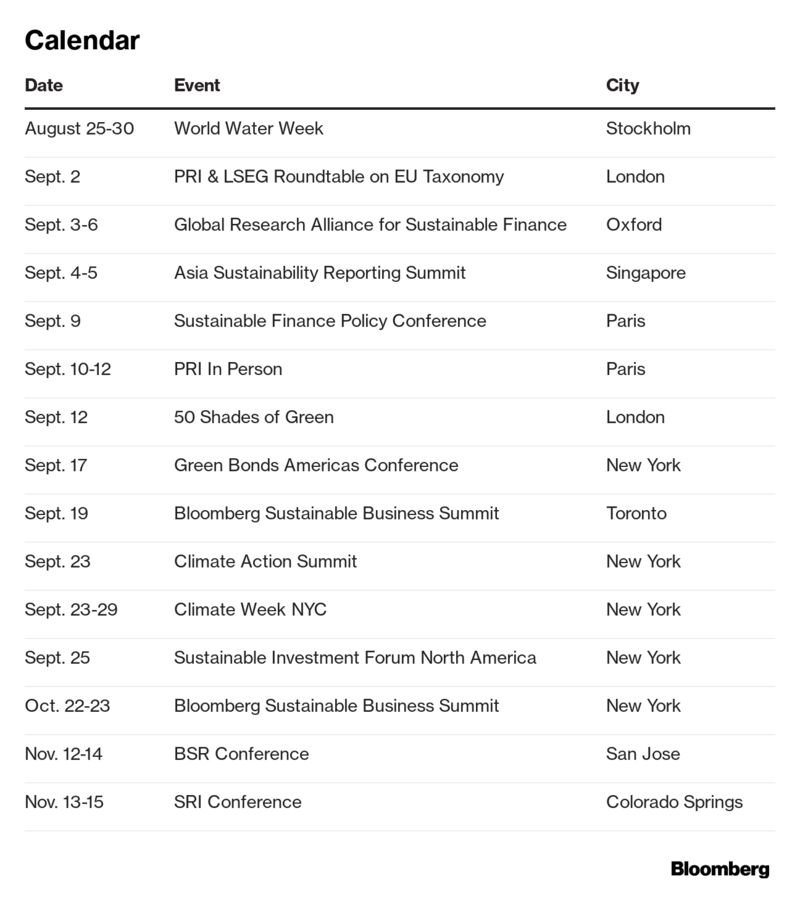 Share This:
---
More News Articles