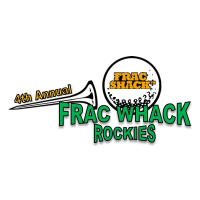 You're Invited!
Frac Shack America is excited to be hosting the 4th Annual Frac Whack Golf Tournament on Friday September 7, 2018! You can't miss out on what is becoming one of the most anticipated Oil & Gas events of the year! This year, we are teaming up with the National Military Family to raise some money and stand behind service members, their spouses, and their children.
Location:
Willis Case Golf Course
4999 Vrain Street, Denver, CO
For more information and to register, please visit birdeasepro.com/FracWhackDenver
Sponsorship:
Please contact Meghan Williams for more information on sponsorship opportunities at (780) 217-7936 or [email protected].
Prize donations:
Please contact Bobby Greene at 303-501-3193 or [email protected].
Share This:
---
More News Articles