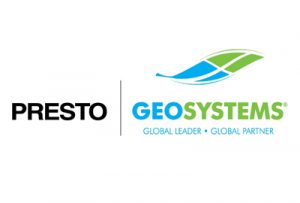 A common challenge that project managers face is completing construction projects on time and within budget—especially when building access roads, oil platforms and pads or pipelines in extremely soft soils and in difficult-to-access areas. Construction mats are often used to help address soft ground and remote site issues.
Commonly used legacy construction mats are made from timber, laminate, steel and heavy composite. They can be effective, but are also costly and require heavy equipment to install—putting laborers at risk of injury.
The ideal mats for access roads, platforms and pad construction are:
designed with a high utility-to-weight ratio.
easy-to-handle without heavy equipment.
environmentally-friendly and cost-efficient.
Proven GEOTERRA® Mats—Strong, Lightweight—Ground Protection Solution
Presto's GEOTERRA construction mats were developed exactly for these challenging conditions. They are made from weather-resistant HDPE and were created to meet the needs of major oil and gas companies working in remote areas where wet, soft ground is the norm. Transporting materials to remote sites by helicopter precipitated the need for light, strong mats for work platforms and access roads. The first of its kind, GEOTERRA mats capitalized on the sustainable characteristics of recycled polyethylene, which offers an efficient, strong design for a variety of access applications. The cost advantages of GEOTERRA mats over legacy mat systems and imported materials are significant—savings as high as 70%.
WATCH: Presto Geosystems – GEOWEB® Geocells Solutions for Oil & Gas Roads and Pads
Share This:
---
More News Articles