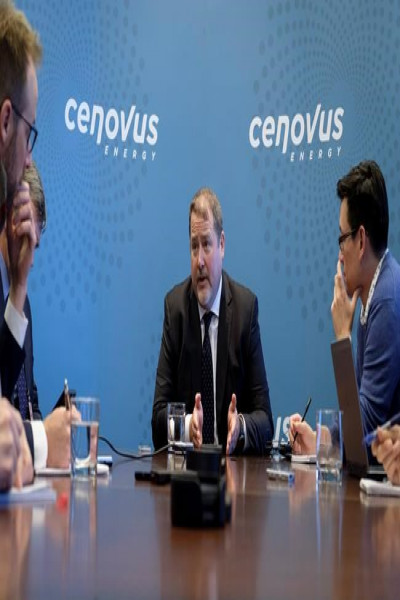 CALGARY — The new CEO of Cenovus Energy Inc. (TSX:CVE) says he will focus on paying down debt through asset sales as he works to regain the trust of investors.
Alex Pourbaix, 52, says he wants to ensure the Calgary-based company produces oil and gas that's cost competitive with any other region of the world to ensure ongoing profitability.
The lawyer who retired last spring as chief operating officer of pipeline company TransCanada Corp. (TSX:TRP) says supporting new energy pipelines to ensure growing market access remains a priority for him in the new role he began last week.
Cenovus shares have tumbled by more than 20 per cent since the company announced in March it had agreed to buy out its Houston-based oilsands partner, ConocoPhillips, for $17.7 billion.
The move was criticized by analysts who said Cenovus lacked the experience to operate ConocoPhillips' northern Alberta and B.C. Deep Basin conventional assets included in the deal but Pourbaix says time will prove it was an astute move.
Cenovus has struck deals to sell four major asset packages for a total of $3.7 billion to help pay for the purchase. Pourbaix says his priority is to close those transactions and sell an additional package of non-core Deep Basin assets.
"(The) number one urgent priority is to get the divestitures done ... to get the debt leverage in this company down to an acceptable and sustainable level," Pourbaix said.
"From the perspective of the board, they were looking for someone who was going to have a great passion for continuing to drive efficiencies in this organization, driving accountability and driving shareholder returns. Those are my priorities."
The Canadian Press
Share This:
---
More News Articles