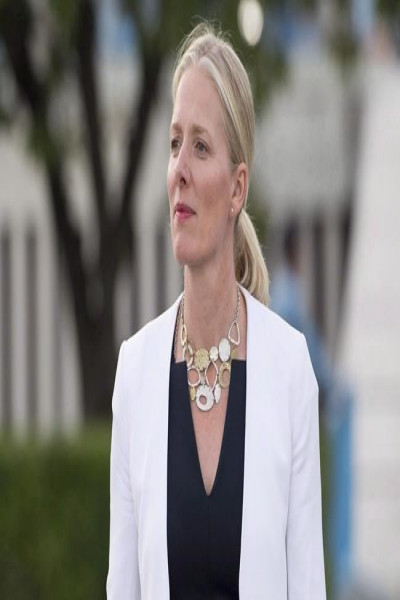 Canada's drive to shut down all of its coal-fired power plants by 2030 could be undermined by provincial side-deals like the one currently being negotiated with Nova Scotia, critics say.
"A 2030 date, overall for Canada, is achievable and ambitious — it strikes that sweet spot," Erin Flanagan, federal program director at the Pembina Institute, said Tuesday.
"We don't want to see any policy slippage during the negotiations ... We want to make sure that each of the provinces is held to the same standard and they are doing everything they can to facilitate that coal-to-clean process."
Flanagan, in Bonn, Germany, for the 2017 United Nations climate change talks, said federal Environment Minister Catherine McKenna is winning kudos for her high-profile bid to lobby other countries and states to commit to a 2030 deadline.
But Flanagan said Canada has plenty of work to do before it reaches that target.
Since the federal and provincial governments share responsibility for energy and the environment, the provinces have the option of implementing the new federal rule through so-called equivalency agreements, which are aimed at achieving equivalent environmental outcomes.
Nova Scotia is pushing for an exemption that could see the province using coal-fired plants well beyond 2030. Last November, Ottawa and the province agreed to that idea in principle, with the federal government recognizing that Nova Scotia has already met Canada's target of a 30-per-cent reduction in greenhouse emissions from 2005 levels.
As well, Nova Scotia is on track to generate 40 per cent of its energy from renewable sources by 2020 — an ambitious goal set in 2010 when almost 90 per cent of its electricity was generated by fossil fuels.
However, the province has previously projected that coal would continue to play some part in its energy mix until 2042. Premier Stephen McNeil has said the longer transition away from coal will help reduce the "sticker shock" for electricity consumers.
While it's true Nova Scotia has had great success in reducing its greenhouse gas emissions, Flanagan said she is concerned the exemption may prompt other provinces to backslide.
"It might be tempting for a jurisdiction like Saskatchewan to say, 'Hey, (Nova Scotia) is keeping their coal on the grid until 2040," she said.
"It's quite important for us to ask questions about how they will be using this tool. It's likely to have big-time implications."
Speaking in Manila on Tuesday, Prime Minister Justin Trudeau called coal the "dirtiest of all fossil fuels," adding that reducing its use was one of the greatest challenges to meeting climate change targets.
The use of coal-fired generating plants in Alberta, Saskatchewan, New Brunswick and Nova Scotia accounts for 10 per cent of Canada's total greenhouse gas emissions. Ontario has already shut down all of its coal-fired plants, and Alberta has committed to doing the same by 2030, though the plan in that province is to mainly use another fossil fuel: natural gas.
Stephen Thomas, energy campaign co-ordinator with the Halifax-based Ecology Action Centre, said the equivalency deals are crucial.
"It's critical that we pay really close attention to what actually comes up," he said. "It could be quite far from what is actually the intent of this 2030 phase out."
Environmental activist David Suzuki said Tuesday Canada is good at making commitments on behalf of the provinces, but bad at following through.
As an example, he cited former Conservative environment minister Lucien Bouchard, who in 1988 told Suzuki that global warning was the most important issue facing the planet because it threatened human survival.
"And what have we done since then?" Suzuki asked in an interview. "That's the easy part: to make the commitment. The hard part is doing something."
Suzuki said McKenna is "saying the right things," but her efforts to reduce coal use have no resonance in the United States, where President Donald Trump has made it a personal mission to revive the American coal industry.
In a conference call from Bonn, McKenna said setting the 2030 deadline was difficult, though she said the rapidly shrinking cost of renewable energy will help the provinces meet the deadline.
"I think everyone recognizes that leadership," McKenna said Tuesday. "What's great to see is that other countries are coming to us and saying 'We appreciate what you're doing and we want to understand how you did it.'"
Green party Leader Elizabeth May said the issue has been complicated by Nova Scotia's decision to approve the opening in March of the Donkin underground coal mine in Cape Breton.
"It's an appalling thing to approve," she said from Bonn. "To allow a coal mine to open in this day and age is massively irresponsible."
None of the Donkin coal is being used to generate electricity in Nova Scotia, but the company that owns the mine, Cline Mining Corp. has said it is keen to have Nova Scotia Power Inc. as a customer.
The province has three coal-fired power plants — two of them in Cape Breton, where coal mining is considered a tool of economic survival.
"Each province poses its own challenges whenever the federal government is proposing a pan-Canadian framework," May said, adding that she has raised the equivalency issue with Trudeau.
Michael MacDonald, The Canadian Press
Note to readers: This is a corrected story. An earlier version misstated the timing of provincial approval for the Donkin mine.
Share This:
---
More News Articles