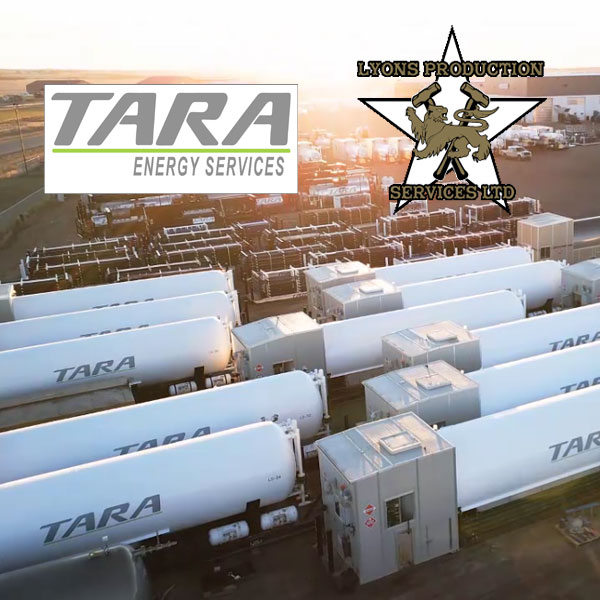 Clairmont, Alberta – September 1, 2023 – In a strategic move to strengthen its position in the market and foster innovation, TARA Energy Services Inc. ("TARA") is excited to announce the successful acquisition of Lyons Production Services Ltd. ("Lyons"). This landmark acquisition represents a pivotal step forward in the company's growth trajectory, combining the expertise and resources of two industry leaders to provide even greater value to our customers and stakeholders.
Scott Bissell, CEO of TARA, expressed enthusiasm about the acquisition, stating, "We are thrilled to welcome Lyons into the TARA family. This strategic move aligns with our commitment to delivering unparalleled products and services to our customers. By integrating the strengths of both companies, we are poised to continue to lead the market in innovation and excellence."
Echoing this sentiment, Kevin Lyons, CEO of Lyons, remarked, "Joining forces with TARA marks an exciting chapter in our journey. The shared values and vision of both companies create a powerful synergy that will drive us to new heights. Together, we are uniquely positioned to provide groundbreaking solutions that address the evolving needs of our industry."
The acquisition brings together TARA's extensive industry experience and innovation with Lyons' strong labor force, setting the stage for the development of cutting-edge solutions that will shape the future. Customers can expect a seamless transition as the two companies work diligently to integrate operations while maintaining the highest level of service.
This strategic move underscores TARA's commitment to expanding its ability to deliver unmatched value and innovation to the energy sector. The combined expertise of TARA and Lyons will enable us to expand service offerings and solutions to our customers.
For media inquiries or more information, please contact:
Scott Bissell, CEO
1-855-410-4328
About TARA Energy Services Inc.:

TARA is a leading production testing and flowback service company dedicated to offering producers first-in-class, complete custom equipment and field service solutions for even the most complex of challenges. We are proud to serve the largest oil and gas companies in North America – with our team of dedicated employees and the largest comprehensive high-pressure fleet in the industry, we continue to find innovative and efficient solutions that drive reliable production for our clients.
Share This:
---
More News Articles