Heralded shale patch Vaca Muerta can spur Argentina to export half a million barrels of crude a day within four years — if only politicians can provide clearer rules for drillers, according to Vista Energy CEO Miguel Galuccio.

"What we need is to create a macroeconomic and political energy framework that allows us to fully develop our resources," Galuccio told Bloomberg TV on Monday. "For that I would concentrate on two things: FX controls and clearer domestic crude pricing."

As head of Argentina's state-run YPF SA from 2012 to 2015, Galuccio was the architect of the first incursions into Vaca Muerta, convincing Chevron Corp. and others to take a risk on joint ventures when the country was an investment pariah feared for volatile government interventionism.

While huge progress has been made since then, with shale oil and gas now flowing, some of the erratic policymaking hasn't changed, dampening investments.

That includes a patchwork of currency controls designed to defend the Argentine peso, which make it tough for drillers to get the US dollars they need to import equipment or send money to investors. Unpredictable caps on local fuel prices to protect consumers also hurt oil producers' profits.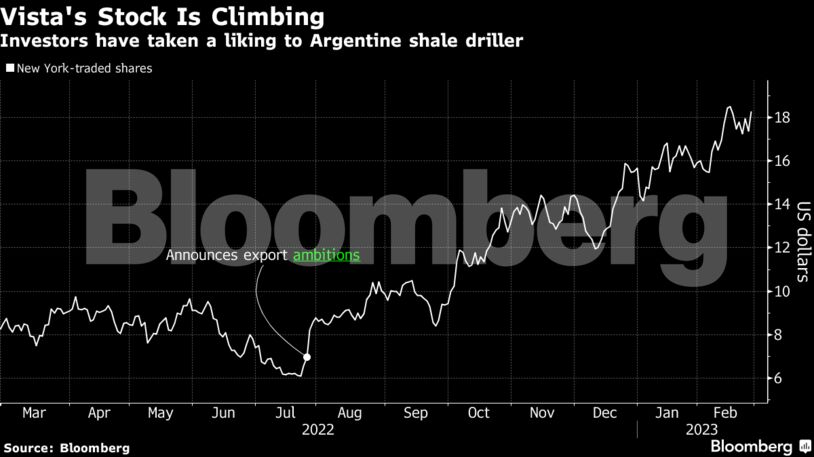 Argentina will vote in presidential elections later in the year, and Galuccio believes all of the potential candidates would support Vaca Muerta in order to tap its export revenues, desperately needed at the cash-strapped central bank.
"The importance of Vaca Muerta for the country is not under debate from the different political parties," Galuccio said.
Share This:
---
More News Articles