Beyond Energy Services & Technology Corp. ('Beyond') is a privately-owned company that offers industry-leading products and services in Managed Pressure Drilling (MPD). We are one of the leading and fastest-growing MPD service companies in the industry. At Beyond, we focus solely on MPD and provide all the MPD offerings, including MPD equipment rentals, engineering, MPD-specific hydraulic software, and real-time operations centers, offering 24/7 support to our clients. Our purpose is to assist our customers responsibly and ethically in meeting the demand for Oil & Gas, pushing us closer to our mission of sustainable growth and environmental stewardship.
Beyond began operations in 2016 in Alberta, Canada, quickly expanding into the United States, and has continued to strategically grow its international business with work in Mexico, the Middle East, Asia, and Africa. The company has safely completed over 1,500 projects, a testament to the business's ability to meet our customer's needs. Beyond has proven to be a reliable MPD service company with documented operating efficiencies.
So, what makes Beyond different?
For Beyond, it is not just about supplying equipment and personnel but about developing alternative avenues to make MPD more adaptable, reliable, and cost-effective for Energy Operators. We are proud to be the only Canadian provider with API-16RCD monogrammed rotating control devices and one of just five providers within North America.
Here are some of the advantages of using Beyond's products and services:
Minimum crew on-site
Faster & less expensive rig up and rig down
Less loads to transport
State-of-the-art backpressure control system
24/7 Engineering support
Experience of our motivated team of Operators and Supervisors
Operational excellence
Ownership of the entire MPD process and product envelope
Beyond is committed to "partnerships" with its clients; to continually enhance and support the highest level of service quality and operational excellence. This has allowed Beyond to become the preferred vendor for MPD needs in all its markets. New, evolving ideas and innovations and adapting to the ever-changing industry will enable Beyond to continue being a market leader in the MPD space for years to come.
Want to learn more about Managed Pressure Drilling? Have an upcoming project you would like a FREE quick look for? Contact our knowledgeable Sales team TODAY!
We do Managed Pressure Drilling.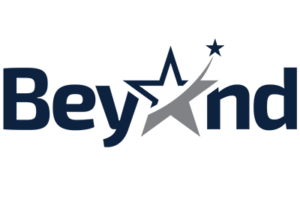 Share This:
---
More News Articles