DeReader allows you to store and share information with anyone no matter the distance. This mobile and desktop app offers a complete solution to on-site fieldwork and more. Eliminate paperwork from your life. Connect your physical assets to any accompanying documentation. Share it with anyone, anywhere.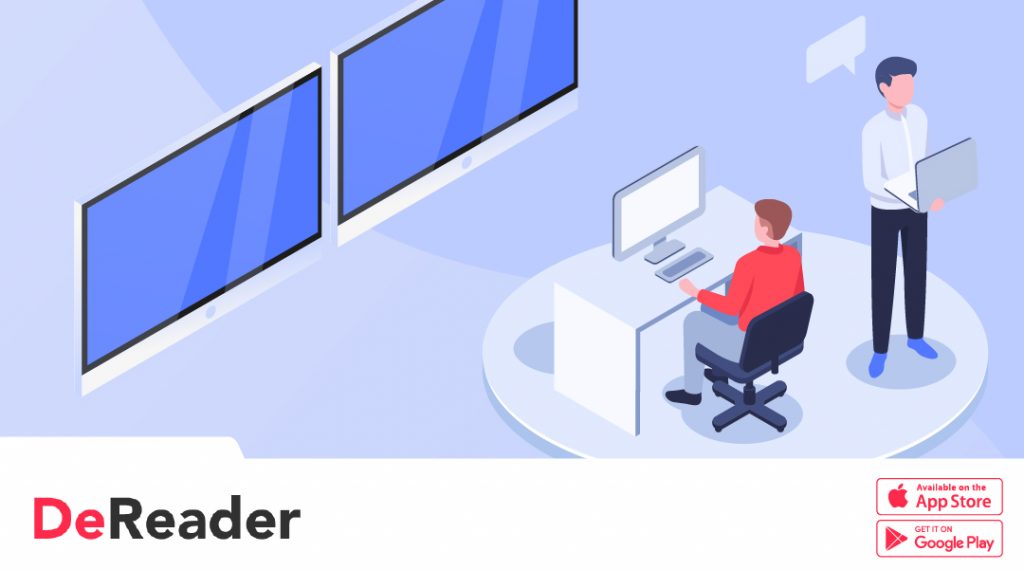 The asset management industry has seen a huge change over the last few years. The recent pandemic has accelerated the need for a reliable asset management system. Remote work, off-site communications and supply chain uncertainties have left businesses in need of an asset management system that can adapt to the ever-changing workplace environment.
DeReader has helped many organizations manage their assets effectively and with ease. The mobile and desktop app allows you to share your asset information in seconds. You simply scan the DeReader QR Code and all the information is ready for you to view. This unique QR Code can be physically printed and attached to equipment or stored and shared online. If your asset needs its information updated, you can easily update it on the App, there is no need to reprint documentation or QR codes. It is the ultimate one-stop-shop for all your asset management needs, keep track of your inventory, monitor the lifecycle of your equipment, share documentation with employees and much more!
Three Top Asset Management Trends
Normalized Flexible Work Environments: With gas prices increasing and Covid-19 still around, remote work has become the norm. Whether you work in the office, at home or off-site, many industries have seen a need for an asset management tool that removes geographical barriers and helps to keep you connected and informed. DeReader does both, the DeReader QR Code can be accessed online or in person. It helps streamline communications and helps your employees access the documentation they need anywhere and at any time.
Move into Digital: In order to remain competitive and relevant, companies have had to incorporate various digital tools to keep up with consumer expectations and competitors' innovativeness. Asset management software is one of them. These tools have been highly effective in streamlining communications, promoting productivity, improving asset life-cycle management and increasing profits.
Need to Manage Risks: Making long-term decisions and predictions is difficult at any time. This is especially challenging during the unprecedented times we live in combined with the ever-changing environment we face. Companies have had to change how they operate in order to adapt. Adopting asset management apps like DeReader has helped businesses better plan for the future and mitigate issues before they become a problem.
With the right asset management tool, you can help your company navigate the unprecedented challenges we face. At the end of the day change is inevitable, but how we manage that change directly impacts the future of your business. Control how your company deals with these changes by adopting asset management apps like DeReader! Visit https://www.dereader.ca/ for more information, download the app today and change how your business operates!


Lisa Balash
Title: Co-Founder
Phone: 403-575-0027
Email: [email protected]
Jim Williams
Title: Co-Founder
Phone: 403-575-0027
Email: [email protected]
Share This:
---
More News Articles