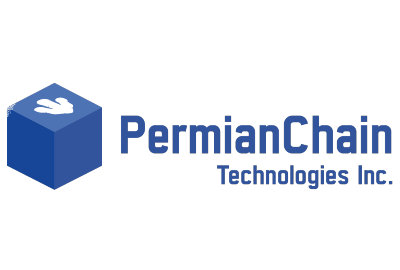 Blockchain can reduce the global energy sector's reliance on government funding for much needed energy campaigns.
The world is increasingly digital and so is our global economy. For a reliable global digital economy to be sustainable and independent, we must invest wisely in energy efficiency and off-grid power plants to support future generations in capturing the full potential of markets to ensure equality of opportunity making the comfortable means of survival possible for all.
The rise of Proof-of-Work (PoW) technology includes reliable infrastructure for future monetary energy that enables a decentralized digital economy that is revolutionizing global commerce. The proponents of our energy transition can now have access to untapped liquidity and opportunities that can enhance their environmental, social and governance (ESG) frameworks. The adoption of PoW infrastructure as an alternative source of revenue enables the valuable use of wasted and stranded energy globally. The process should reduce emissions, enhance efficiencies and benefit communities. The energy asset owners of today can become the essential energy suppliers for the blockchain economy. Powering the future of global commerce and potentially improving the livelihoods of disadvantaged communities.
Recently, countries such as Germany could have had the upper hand on their independence if they had anticipated the potential to make use of natural energy sources to power PoW networks which would allow the country to monetize its energy resources almost immediately upon completion of such projects while being able to transition to grid power on an as needed basis. Energy firms no longer need to rely on midstream abilities to make a market for their energy reserves and resources.
Additionally, Canadian natural gas producers could completely disregard global political pressures against building pipelines to market Canada's rich clean and responsibly produced natural gas resources by deciding to implement PoW infrastructure and a nation-wide Oil and Gas Blockchain-integrated Framework (OGBiF) supported by firm regulations and government policy. Provincial governments can take it a step further by actively introducing flexible regulations that foster innovation around the use of energy for off-grid power to service compute data centres (i.e., bitcoin mining, metaverse hosting, cloud storage, artificial intelligence, etc…).. Such framework could strengthen a nation state's independence while increasing its digital footprint, attracting foreign direct investments and enabling instantaneous transactions for more efficient investment processes.
When deploying PoW infrastructure to implement a global OGBiF as part of our policy or business models, energy firms can introduce physical data centre hosting while creating a digital twin of their field operations allowing us to monetize energy resources instantaneously making the sector less cyclical and more flexible to changes in global supply and demand.
Globally, traditional and bitcoin mining data centres consumed an estimated 550 terawatt-hours annually. That's an estimated US$41.25 billion market that is continuously seeking alternative clean sources of energy. A BloombergNEF report estimated that in 2021, global climate-tech corporate finance totalled $165 billion in capital towards energy innovation. The report defines Climate-Tech as business models that result in energy innovation. The interoperability between energy and compute data centre infrastructures will serve the investment mandates of investors interested in climate-tech business models. Taking energy resources and creating a net benefit for communities.
Never in the history of money, finance and capital markets did we have the potential to truly decentralize monetary policies and the power of wealth generation using clean natural energy resources. It is a new era where divine technology is bringing the best out of mother earth. Superpowers should be leading by example to welcome the introduction of frameworks (i.e., OGBiF) that allow for innovation and adoption of such business models, fostering the freedom of choice of wealth.
About Mohamed El-Masri
Mohamed El-Masri is a corporate finance professional with a focus on alternative investment offerings. His entrepreneurial aspirations led to the pursuit of digitizing the corporate finance practice by building enterprise blockchain and Web3 solutions. Mohamed El-Masri is the founder and CEO of PermianChain Technologies Inc. and the Director & CEO of Brox Equity Ltd.
About PermianChain Technologies
PermianChain is a proprietary technology platform that brings together the compute data centre and oil and gas sectors. Using blockchain, PermianChain makes it possible to utilize stranded energy resources, unlocking liquidity and transforming the way that oil and gas projects are funded, produced, bought and sold. Established in 2018, it is a pioneer member of the Blockchain Research Institute (BRI) and start-up member of the Petroleum Technology Alliance Canada (PTAC).
Share This:
---
More News Articles