(Bloomberg)
California narrowly avoided implementing rotating outages on Monday while officials warned that the state's power grid will face a bigger test on Tuesday amid a record-breaking heat wave.

The state's grid operator canceled its grid emergency late Monday evening after deploying supplies that helped keep the lights on even as electricity use soared to its highest level in five years.

Power demand is forecast to be even higher on Tuesday, potentially reaching an all-time high as business and schools reopen after the long Labor Day holiday weekend amid triple-digit temperatures.

"We are moving into the extreme part of this heat wave," said Elliot Mainzer, chief executive officer of the California Independent System Operator, known as Caiso, which runs the state's grid. Caiso expects supply shortfalls as high as 3,400 megawatts on Tuesday evening, the equivalent of several large power plants.

The prospect of outages underscores how grids have become vulnerable in the face of extreme weather as they transition from fossil fuels to renewable energy. California has aggressively closed natural-gas power plants in recent years, leaving the state increasingly dependent on solar farms that go dark late in the day just as electricity demand peaks. At the same time, the state is enduring its worst drought in 1,200 years, sapping hydropower production.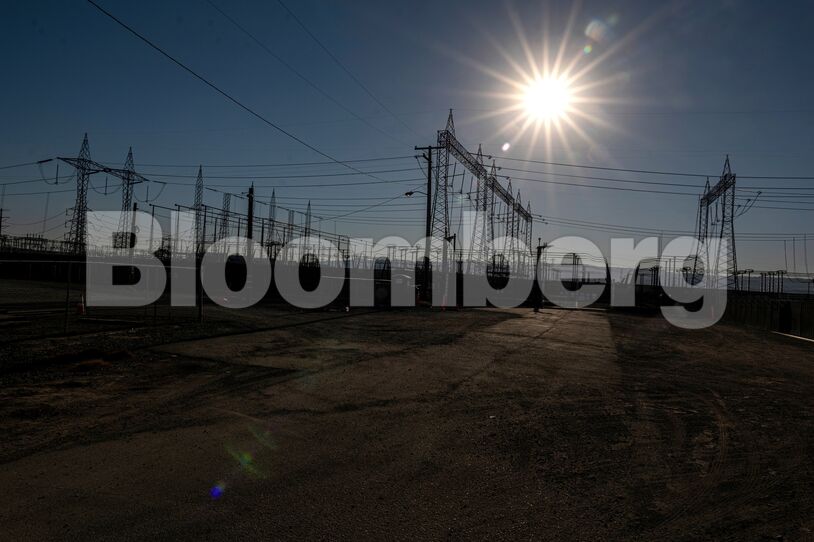 Much of California is under an excessive heat warning for the next four days. Sacramento's airport hit a September record high of 114 degrees Fahrenheit (45.5 Celsius) and Stockton touched 112 on Monday, according to the National Weather Service. Temperatures could hit 115 on Tuesday, said Bob Oravec, a senior branch forecaster with the US Weather Prediction Center.
The heat wave, which began the last week of August, is remarkable for both its ferocity and duration, officials said.
Each day the heat drags on, the risk of power failures rise. Searing temperatures seep into concrete over time, making it increasingly difficult to cool buildings. And the longer power plants run full tilt, the more likely they are to break down.
Ahead of the heat wave, California Governor Gavin Newsom issued an emergency proclamation to free up extra power supplies. Some of those were deployed on Monday evening, including temporary gas-fired power plants operated by the California Department of Water Resources.
The strained grid conditions sent wholesale power prices soaring to $2,000 a megawatt-hour.
A break from the heat will come across Southern California later this week, thanks to Tropical Storm Kay in the Pacific Ocean, Oravec said.
Kay, set to become a hurricane later this week, is forecast to edge up the coastline of Mexico's Baja California peninsula. As it moves north, the storm will pump moisture and clouds into Southern California and Arizona, taking an edge off the heat.
Share This:
---
More News Articles