With 40 years of continuous experience, our expertise allows us to assess an under-performing flare system and then provide a practical and efficient retrofit package that ensures reliable, smokeless operation. Our retrofit solutions include blower air-assisted and high pressure gas-assisted designs.
Some common issues with poorly designed flare systems may include:
Failed ignition systems.
Carbon build up.
Distorted/failed tip components and cracked welds caused by combustion inside the flare tip.
Whether a flare stack is emitting smoke because of process changes, or is improperly designed and generating carbon buildup, we can develop the most effective solution.
In the case of this specific site visit, an already existing flare stack was building up carbon. FlareTech Inc arrived on site to complete a complementary plant overview using our drone technology. Our knowledgeable staff completed an Air Assisted retrofit to get rid of the carbon build up.
Our drones allow us to see places that, until recently, were difficult and hazardous to reach. FlareTech is able to produce quick, comprehensive, and highly accurate two and three dimensional mappings of your Flare System. UAV Flare Inspections can be done more frequently, at a significantly reduced cost to the client as it mitigates plant shut down.
FlareTech Inc. will see your project through from start to finish and complete any follow up and maintenance during the flare systems life span.
Contact us at (403) 742-2212 or [email protected] to discuss your flaring system needs.
https://www.flaretechinc.com
https://www.linkedin.com/company/flaretech-inc-/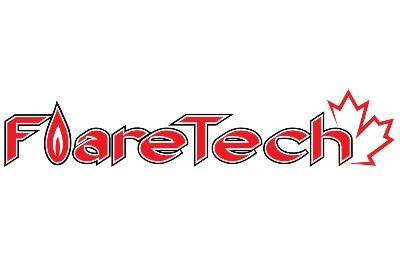 Share This:
---
More News Articles