DeReader allows you to store and share information with anyone no matter the distance. This mobile and desktop app offers a complete solution to on-site fieldwork and more. Eliminate paperwork from your life. Connect your physical assets to any accompanying documentation. Share it with anyone, anywhere.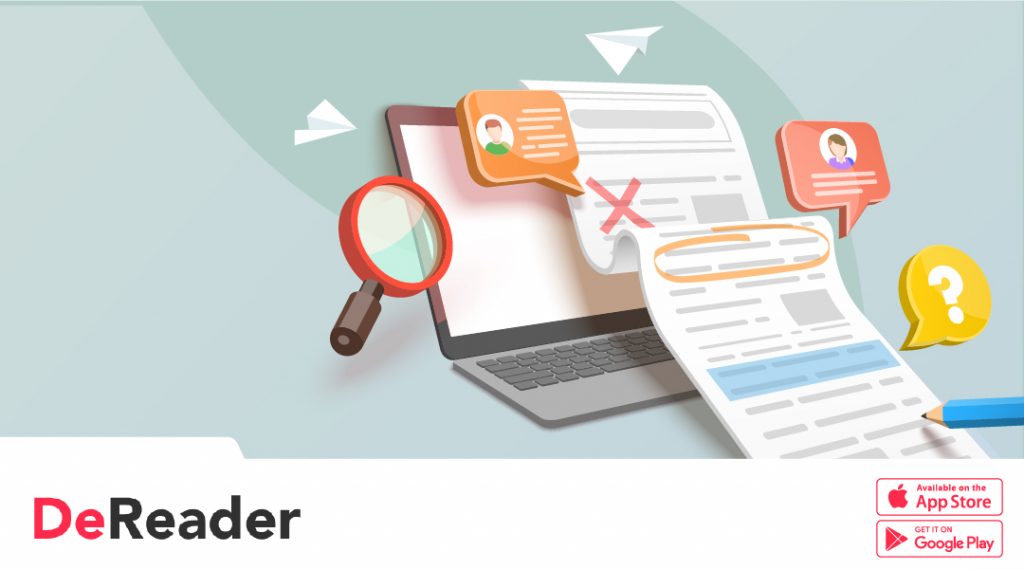 Benefits:
More than Just a QR Code
The DeReader QR Code is unique, it offers more than your traditional QR Code. Most QR Codes are "static" which means that once you upload information to it or connect it to a URL it can't be changed. The information and content are permanent; however, with DeReader's one-of-a-kind QR Codes, you have the ability to modify and change its content. This is a massive cost and time saver. Most companies using traditional static QR Codes have to preprint and remake their QR Codes if they incur a change. With DeReader you won't have this inconvenience! The DeReader code never changes but you can edit and update new details using your DeReader profile.
Remove Geographic Barriers
As we move away from traditional office work, we have had to incorporate new technologies to help us transition to a hybrid model of work. DeReader has given us the ability to work anywhere at any time. It removes geographic barriers as it allows you to connect and share information with work colleagues, customers, family and friends and anyone with a connection to the internet. Whether they are overseas, in the next cubical, or in a remote off-site location, simply scan your DeReader QR Code, and access all necessary information needed.
Securely Manage, Store and Backup your Assets
Protect yourself from unforeseen accidents or situations. Important paperwork can be easily lost over time, stolen in a break-in or destroyed in a fire or flood. Back up important paperwork using a DeReader QR Code so you don't have to worry about it. The DeReader QR Codes allow you to securely manage your assets as you control what is inside your code and only the DeReader App can read the code. Save it in a secure location on your phone, in a hidden/locked area in your home or in a password-protected email account. This state-of-the-art app also helps save space! Wave goodbye to space-consuming filing cabinets and bulky folders in your office or at home and connect your paperwork to a DeReader QR Code.
Increase Customer Satisfaction
The DeReader QR Code acts as a 24/7 customer service representative. This is perfect for small businesses and if you have customers all over the world. If a customer is seeking information, they can simply scan the QR Code and access product information, your store's policy, forms, FAQ and any necessary documentation you wish to share with customers. Place the DeReader QR code in front of your business, online via your website or social media platforms or inside your business so your customers can have 24/7 access to information in the palm of their hands.

View our 'How to' Guide:
energynow.ca/2022/02/how-it-works-a-step-by-step-guide-to-managing-your-assets-with-dereader
Learn more about the numerous benefits of DeReader and how it can transform how your business operates. Visit https://www.dereader.ca/ for more information and download the app today!

Lisa Balash
Title: Co-Founder
Phone: 403-575-0027
Email: [email protected]
Jim Williams
Title: Co-Founder
Phone: 403-575-0027
Email: [email protected]
Share This:
---
More News Articles