Spills are not only harmful to the environment, but they're also expensive to clean up and unsafe for workers. Loading and unloading hazardous fluids from trucks can be detrimental to the environment and personnel safety.
SPS West manufactures Enviro-box units that protect both personnel and the environment.
An Enviro-box, or a truck-out box is a specialty spill catch basin that safely captures hazardous fluid leaks, drips, and spills at the fluid transfer hose connections and suction lines. These load line containment units can be installed anywhere there is connecting or disconnecting of the truck hose lines.
Enviro-box units are often used in Oil & Gas operations; however, these robust units can be used in any industry that requires the safe transfer of liquids. Such examples include hydrochloric acid, nitrogen, caustic soda, sour water, wastewater, condensate, and corrosive hydrocarbons or anywhere a potential leak can occur at a truck-out connection.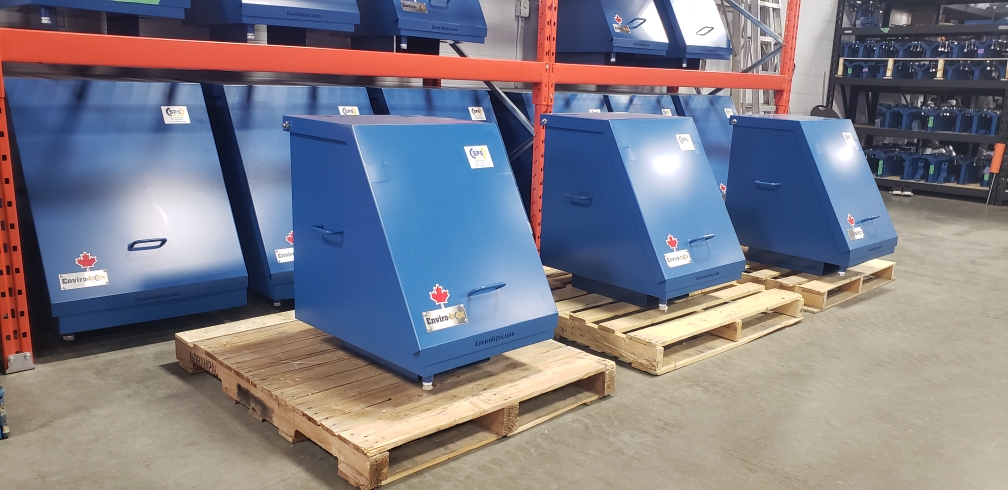 SPS West is the leading manufacturer of Enviro-box and offers a wide range of truck out and load line boxes to suit your needs. The SELECT model comes complete with an internal spool made of threaded connections. It is stocked and can be shipped within 24 hours (depending on the quantity needed). The enclosure is powder-coated carbon steel and has a gull-wing lid that locks in place.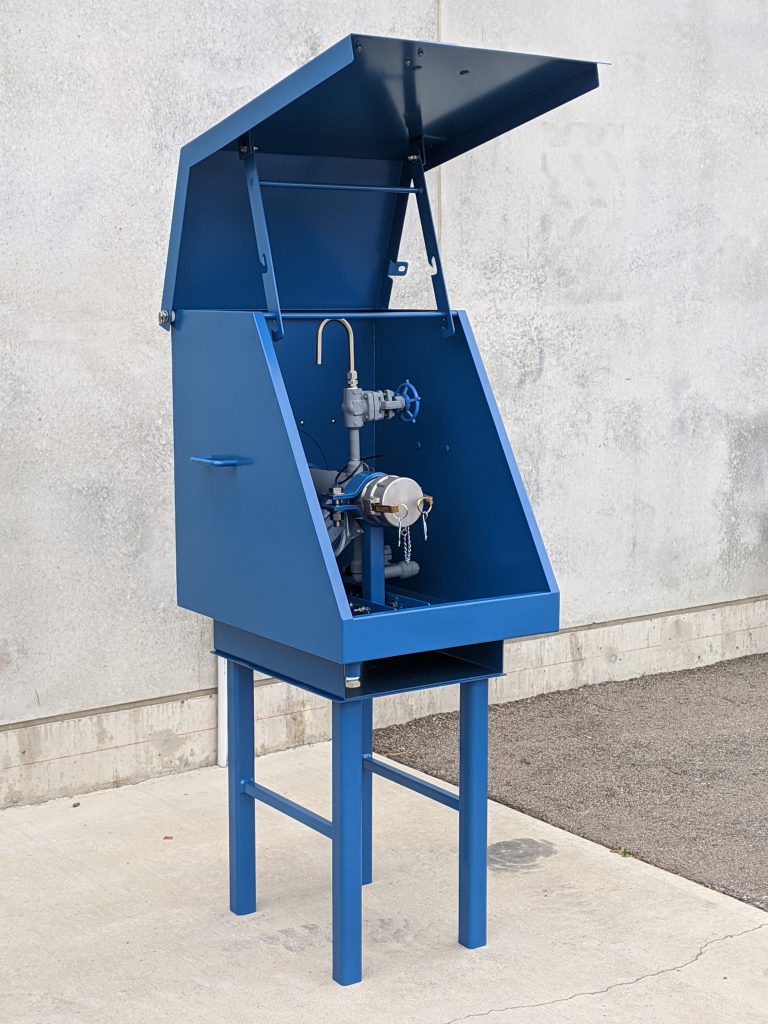 The PREMIUM model has an internal spool assembly made with flanged connections. The lid is held up with manual lifting arms. The enclosure can be made from carbon or stainless steel. Custom coatings can be accommodated upon request. The spool assembly is available in carbon steel, low-temp carbon steel, SS, PTFE, PVDF, or PP-Lined Carbon Steel, and other alloys.
The CROWN model is available in single, double, or triple spool configurations. The spool assemblies are made with flanged connections. This model has French doors and a top lid with gas lifting cylinders. This configuration allows for maximum access to truck connections while providing shelter from rain and snow. Custom coatings can be accommodated upon request. The spool assembly is available in carbon steel, low-temp carbon steel, SS, PTFE, PVDF, or PP-Lined Carbon Steel, and other alloys.
All SPS West Enviro-box units include serialization for traceability, drain and purge valves on the spools, multiple grounding lugs, sump drains, a lockable lid, and universal mounting plates. Options can include special paintings and coatings, spool insulation blankets, stands with adjustable legs, grounding cables, pressure gauge assemblies, and camlock safety devices. We can take additional measures to minimize spills of hazardous fluids at fluid transfer sites by installing Dry Disconnects and Safety Breakaways. The dry disconnect allows for little to no spillage while disconnecting hoses, while the safety breakaway minimizes damage and spillage should the driver pull away without disconnecting the hose coupling. These can be added to your Enviro-box independently or together to ensure maximum safety and protection for your facility and staff.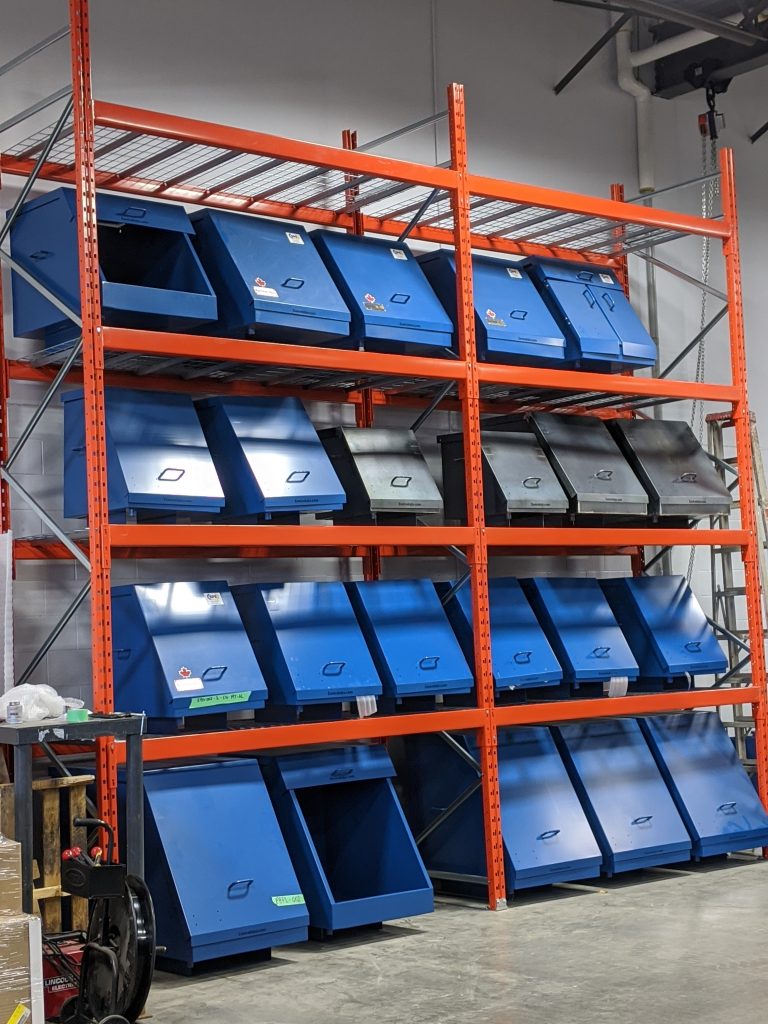 Standard documentation and testing include GA's, MTRs for pipe & fittings, and leak test of the containment box. Additional documentation and testing can be made available upon customer request.
Designed to meet all requirements for use in oil & gas operations, waste sumps, agriculture, chemical facilities, transportation centers, and more;
Enviro-box is a simple, economical, and reliable solution for load line spill containment.
To learn more or to request a quote, contact SPS West at [email protected] or call 403-239-8570.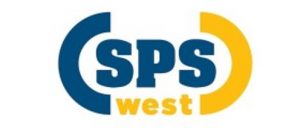 Share This:
---
More News Articles