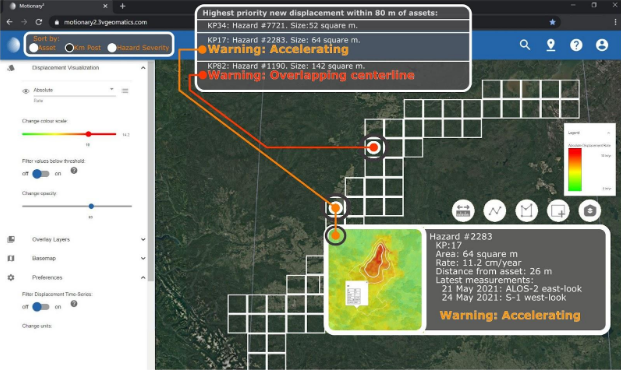 InSAR results shown in Motionary platform – Alert system mockup
Satellite based Interferometric Synthetic Aperture Radar (InSAR) is a technology for measuring displacement of the surface of the Earth, updated every time the satellite returns to observe the same region. These measurements can be used to map which areas are stable, which areas are moving, and how this displacement changes with time.
Typical deployments of InSAR technology are constrained to the delivery of individual products for individual footprintslimited by the extent of one satellite image. Our network-wide monitoring program is a move towards displacement monitoring data as a connected service where new and updated measurements are streamed directly to Motionary. It allows for seamless monitoring of infrastructure extending across thousands of kilometers, while still highlighting displacement areas as small as tens of meters. This innovative process greatly increases accessibility to InSAR information, end-user analysis, and proactive risk mitigation. 
Full network monitoring will ensure that operators of roads, railways and pipelines are alerted to ground displacement that threatens the integrity of their infrastructure before any damage occurs. Preventative maintenance, guided by network wide monitoring and alerting, can save millions of dollars a year in repairs and remediation costs.
Visit https://3vgeomatics.com/ for more information!
---
Figures:
Slope movement detected by InSAR: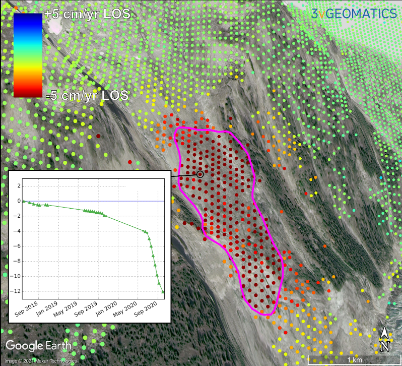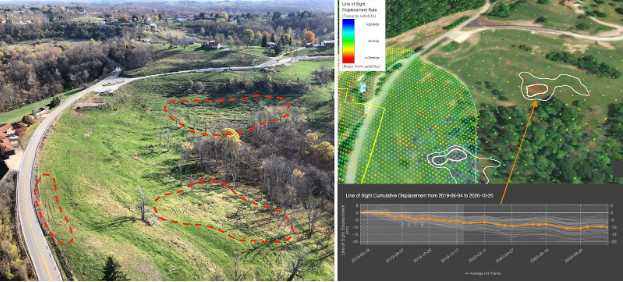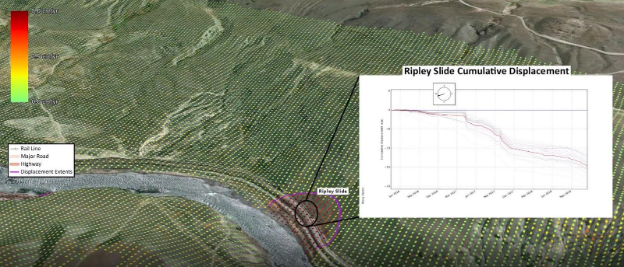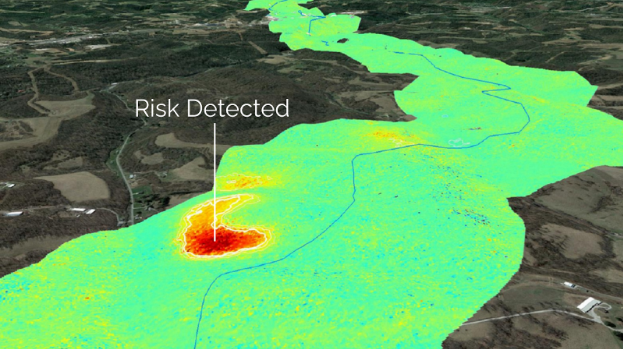 Share This:
---
More News Articles