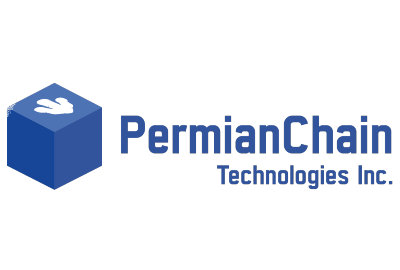 Ten years ago, a well-managed oil and gas project with a credible business plan rarely struggled to find support from the institutional investment community. With alternative energy starting to become viable, regulators looking far more closely and the public becoming more sceptical, it's becoming more difficult for oil and gas organizations to attract investment. Like many challenges though, with a bit of lateral thinking, the changing fortune of the oil and gas industry could be an opportunity.
According to the World Economic Forum, the oil and gas sector represents around 3% of the world's economic activity and plays a vital role in supporting a considerably higher proportion. As we move into the new decade however, it is becoming clear that the sector cannot rely on a central role in the global economy coupled with its past glories to continue to attract investment.
There are three reasons why investment is becoming a growing challenge for the oil and gas industry.
Primarily, the oil and gas industry's efficiency issues are becoming increasingly apparent. This has a direct impact on the bottom line, but it also makes it more difficult to attract investment from traditional sources that are increasingly aware of the issue.
At the same time, the industry is also the focus of increasingly vocal environmental campaigns. This can make it difficult for institutional investors to support the sector while simultaneously proclaiming their green credentials. Rightly or wrongly, some investors are moving away from the sector as part of their corporate social responsibility agendas.
Thirdly, investors are increasingly used to dealing with industries with data that is virtually live and infinitely malleable. At this point, oil and gas cannot offer this at anything other than the highest level (where the investment is often needed least).
Individually these issues are a long way from acute, but taken together they have the potential to present a significant challenge for the sector, especially to small and medium cap oil and gas companies.
Blockchain: a cost-effective solution
PermianChain has developed a platform for the oil and gas sector that will help address the investment and cashflow challenges. The platform integrates digital energy coins and smart offtake agreements that enables and streamlines a closed-loop digital energy trading business.
As we have discussed in a series of articles on our Medium channel, using the PermianChain will help monetize wasted and stranded energy reserves and optimize cashflows from existing production. Eventually, this will enhance efficiency and support the environmental credentials of firms operating in the oil and gas sector. It will do this by creating a global ecosystem for managing and trading on-site energy allowing us to reduce the on-grid footprint of computing applications as the world is increasingly digital. Building a way to access, manage, trade and use waste energy for computing offers a near term realistic way to address the liquidity, transparency and environmental challenges.
This gives organisations in the oil and gas sector the opportunity to show investors the steps that they are taking to make the most of what they have.  The focus is to create a global ecosystem for managing and trading on-site energy and make the global energy and computing industries more efficient and environmentally friendly.
This approach will offer a clear digital-trail on wasted energy, giving investors the confidence to support the sector with a relatively clear conscience.
At the same time, because the PermianChain platform makes the administration of investment simpler than it has ever been, oil and gas organisations will be able to extend their offerings to a new swathe of potential investors. Broadly speaking, the system allows oil and gas issuers to work with registered exempt market dealers from within the ecosystem to manage investments and dividends transparently and efficiently, giving teams the chance to relatively effortlessly raise capital from large numbers of smaller eligible accredited investors rather than be constrained to a handful of large institutional investors. This is achieved without having to make a significant investment in back office and bureaucracy.
To explore the PermianChain Supplier platform click here.
About PermianChain
PermianChain is a proprietary technology platform that brings together the bitcoin mining and oil and gas sectors. Using a permissioned access blockchain, PermianChain makes it possible to utilise stranded and wasted energy resources, unlocking liquidity and transforming the way that oil and gas projects are funded, produced, bought and sold. Established in 2018, PermianChain Technologies is a pioneer member of the Blockchain Research Institute (BRI) and start-up member of the Petroleum Technology Alliance Canada (PTAC).
Share This:
---
More News Articles