By Daniel King
What kind of digital marketing strategies and techniques have you seen "move the needle" for energy service businesses looking to increase leads & sales growth in 2022?
The first place to start is having a marketing strategy with digital being a centerpiece.  I'd suggest everyone work hard to develop a 2022 strategic marketing plan in the next 2 to 3  weeks. The plan should be simple, focused, make people accountable, use your team (delegate) and take advantage of technology (marketing & sales cloud based websites & apps).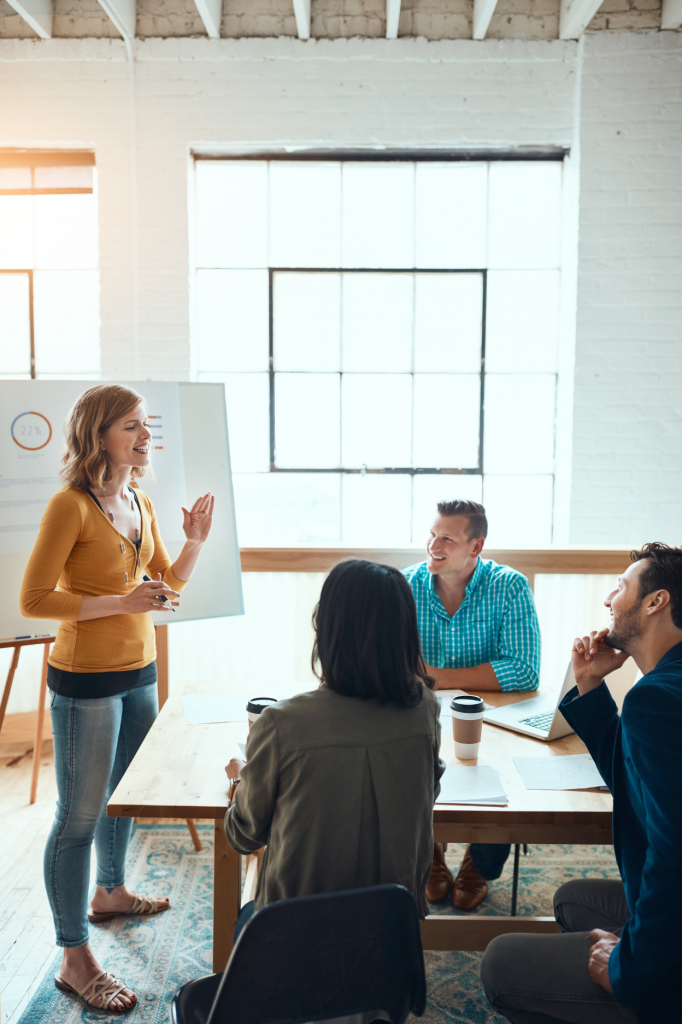 If you need support, hire a 3rd party (marketing agency or expert) to support you with this critical exercise or contact [email protected] for some guidance & ideas.  80% of Energy B2B companies do not have a complete digital strategy (polled 250 companies in 2021) or marketing calendar that clearly defines what they are going to do and when.
Seven B2B Digital Marketing Strategies & Techniques
Bridge the Digital Gaps

– 90% of B2B marketers believe there is no longer a meaningful distribution between online & offline marketing practices.  Ownership & Management of energy companies need to reassess their budgets and strategies to put digital tactics above all else.  The buyers are getting younger and responding to new content & new forms of distribution.  Digital content, online ads, video, email marketing, etc.

Take the Reins on Data

– More than half of digital initiatives fail due to a lack of customer data.  In the energy B2B landscape, marketers & owners need to have a reliable method of collecting, managing, analyzing & using client data & information to set them apart.

Ramp up your Custom Content

– Branded content is a hit across B2B industries.  In the US it's estimated that branded content will go up 60% in 2022.  North American service companies need to take the time to research, create, develop & publish their own content.  My rule of thumb – spend up to 50% of your budget on content development.

Shore Up Social Media

– The growing trend is the build up of company LinkedIn pages, YouTube channels & other social media channels to tell your story.  It's time to be consistent, be bold & take some social media risks.

Master Mobile ASAP

– an estimated 55% of energy buyers access content on smartphones & tablets daily.  All custom & branded materials and call to actions must be optimized for the on-the-go discovery.

Don't Forget Email

– The long standing staple of digital marketing still plays a key role.  86% of digital strategies still rely on email as a primary channel of communications.  Service companies need to step up with frequent, personalized messages – Deliver new content, ideas & activities.  
Embrace & Upgrade Virtual Events, Presentations & Meetings – companies need to upgrade their equipment, background/location, content, visual tools & be more professional in their delivery.  It is quickly becoming the GOOD (professional events, equipment & presenters – 20%) and the BAD (poor presentations, lousy video/audio experience – 80%).  It's time to take virtual more seriously for 2022.
What are the trends in energy services digital marketing?  Which trends do you think will explode or continue to grow – and why?
Video

– Video, live streaming video and more video.  This will grow exponentially for B2B companies on LinkedIn, YouTube & other channels.

Social Media Marketing

– this will evolve for sure, but stay consistent to build ongoing engagement. You need to be creative and interesting, don't just post a photo of your equipment.  You need to "Show & Tell", become a storyteller.

Customer Centric Approach

– upselling to current customers, marketing to other contacts at a current client, marketing to partners & alliances with the use of digital tools.  Another name for this is called "Account Based Marketing"  Know as much as you can about each of your clients – in-depth knowledge is critical.

Marketing & Sales Automation (Marketing & Sales Funnels)

– Landing Pages, Auto responder emails, sign-up forms, online ads, analytics.   Lead identification software, code content & tools.  These tools & platforms are growing quickly in the B2B marketing revolution.
Share This:
---
More News Articles