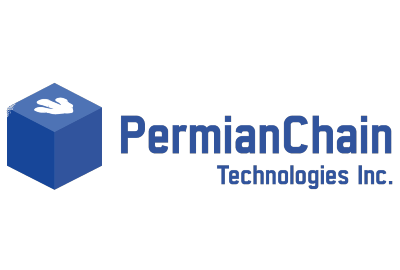 On paper, using waste natural gas to power Bitcoin mining projects is an efficient way for oil and gas projects to enhance their bottom lines. The challenge is that it's a technical process involving complex hardware, and even if you can get over that hurdle, there's the problem of finding a market for your power. PermianChain Supplier offers an elegant solution to both challenges.
There is currently a lot of focus on the way that oil and gas exploration and production firms operate, with a push towards efficiency and making sure that the industry is using natural resources responsibly. While Bitcoin mining is widely discussed as an effective way to make good use of gas that is currently stranded, flared or vented, it can be a complicated process to find, install and manage the hardware, let alone find a market for the processing power that is created.
PermianChain Supplier has been developed by a team of corporate finance professionals, blockchain enthusiasts and experienced technology specialists to help exploration and production firms enhance their projects with Bitcoin mining to boost efficiency, demonstrate responsibility and enhance bottom lines.
Turning a waste product into something that can be sold…
Our approach is to tokenize stranded and wasted energy resources that are going to be used to power data centres onsite, creating processing power for Bitcoin and other data centre projects.
PermianChain works with third-party fabricators to source data centres that are repurposed shipping containers that can be sited unobtrusively onsite at a project. It's virtually a plug-and-play approach that means these data centres can be set up quickly and redeployed at other sites when the amount of available gas dwindles.
We believe that it's a low-impact way for oil and gas projects to monetise previously stranded, flared and/or vented gas. It creates value and revenue, and demonstrates an oil and gas project's commitment to reducing emissions and/or benefiting communities with the revenues generated.
…and introducing you to people that want to buy it
Creating the power is only half of the solution though: PermianChain Supplier also delivers a market where the power can be traded using our native token, Digital Energy Currency (DEC). We have a healthy list of bitcoin mining projects that come to us for processing power.
We offer two ways to participate in the growing market for digital energy, we can either manage the process for you, or you can manage it yourself. Whichever route you take, you will discover a new market for previously stranded and wasted energy, a simple way to reduce emissions and an effective way to increase revenue and shareholder value.
In short, PermianChain Supplier helps you reduce emissions, improve your carbon footprint, and monetise flared and stranded natural gas to enhance your bottom line.
While the price of oil is significantly healthier than it was this time a year ago, the Energy Information Agency (EIA) estimates that it is likely to stay in the region of US$70 per barrel during 2022. Using waste natural gas for Bitcoin mining potentially improves the breakeven point for a project by delivering better efficiency and better returns.
PermianChain Technologies is a Toronto-based technology company that is focused on bringing efficiencies of the blockchain to natural resources. Creating value in resource finance and sustainability. PermianChain is a pioneer member of the Blockchain Research Institute (BRI) and a start-up member of the Petroleum Technology Alliance Canada (PTAC). PermianChain conducts continuous research and development to harness the power of blockchain technology, data science and artificial intelligence to digitize, tokenize and monetize natural energy resources, starting with natural gas. PermianChain brings together the blockchain economy and the energy sectors to unlock liquidity and revolutionize the way that energy reserves are funded, produced, bought and sold.
Share This:
---
More News Articles